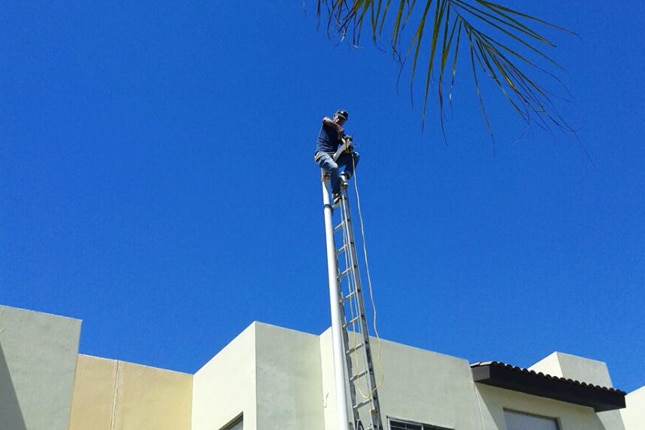 Street light for home in Mexico
The street light for home of a community in Mexico was completed in 2017. Selected is the Kmini series of LED street lamps, this street lamp's compact and exquisite appearance and high-performance design are very cost-effective, and are the best choice for households. Community road lighting improves safety, reduces crime, increases community beauty, and consumes much less energy than laneway lighting.
Client Feedback In This Project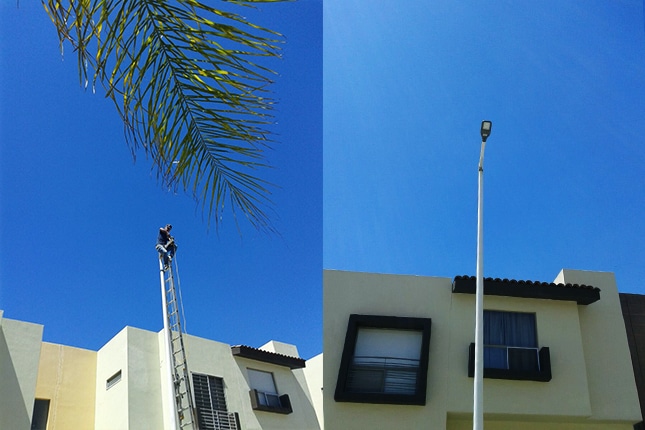 The Problem
Previously used laneway light line dim, unable to ensure the safety of pedestrians and vehicles.
Dim lighting does not reflect the appearance of the neighborhood.
Dim lighting increases crime rates and fails to protect residents' personal and property safety.
Old lamps don't produce enough light and waste electricity.
The Solutions
The customer wanted to find a small size, good performance, and cheap Street Light For Home. When he contacted ZGSM, our sales staff recommended Kmini series outdoor street lights for house. This street lamp is small and exquisite, reduces transportation costs, and has high-cost performance. Equipped with 5700K color and a 2M spectrum, it instantly lights up the whole area. Help pedestrians see and be seen by drivers to make it safer for them to walk or cross the street. Kmini street lamp appearance is smart and beautiful, Matt pollution, is the best choice of residential road lighting.
project Details
| | | | |
| --- | --- | --- | --- |
| Product | Model | CCT/ Optics | Quantity |
| 50w street light for home | ZGSM-LD57Kmini | 5700K, 2M | 5pcs |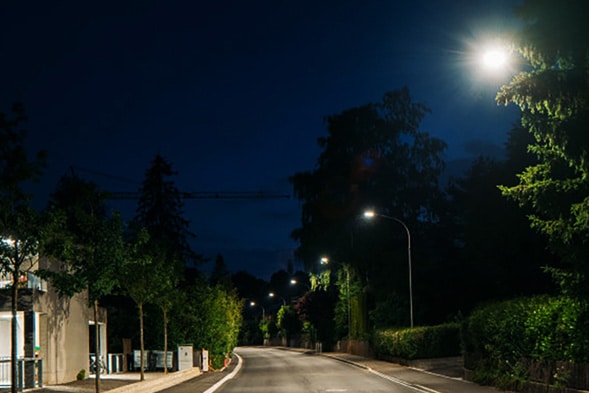 The Result
A well-lit community can increase property values because it creates a more desirable and safer environment to live in. Residential lighting can improve the appearance of a neighborhood, making it more attractive and inviting. Compared with the dark neighborhood roads of the past, residents feel that the current roads are brighter and use less energy than laneway lights. The client was very pleased with the house street light and felt that the whole neighborhood had been upgraded because of them.
ZGSM offers comprehensive lighting solutions
For various scenarios including street lighting, urban lighting, highway lighting, parking lot lighting, stadium lighting, sports lighting, factory lighting, warehouse lighting, gas station lighting, and tunnel lighting. Our solutions are designed to provide efficient and reliable illumination, enhancing safety and visibility in these environments.
Frequently Asked Questions
We know you might have more questions, so here's a list of the questions we get asked the most about street light for home.
Contact Us Right Now!
*Your privacy is respected, and all information is secure.