Why choose modular led lights for the lighting solution?
What is Modular Design in LED Lights?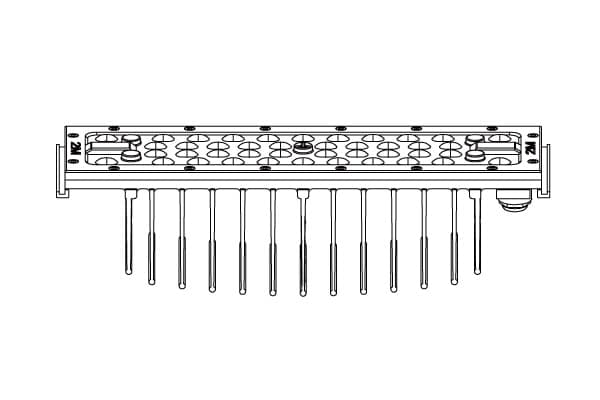 The LED lighting module consists of a heat sink, a heat dissipation column, a PCB board, and optic lens. The heat sink includes an intermediate body with a through hole, and a number of heat sinks connected along the outer surface of the intermediate body, with several pairs of heat dissipation fins along the two sides. The heat dissipation column is installed at one end of the radiator's through hole and passes through the substrate to be located in the cavity formed by the substrate and the lens.

The PCB board is installed on one end surface of the radiator, with a through hole in the middle for the heat dissipation column to pass through. The lens is installed on the PCB board, with an open groove structure that forms a cavity for installing the light source. The columns and the heat sinks distributed radially around the intermediate body improve the heat dissipation performance of the light source. At the same time, several LED lamp modules using light sources can be assembled into a high-power assembled LED lamp.
Existing LED light sources are mainly divided into COB light sources and SMD light sources. Since the heat dissipation performance of SMD light sources is superior to that of COB light sources, ZGSM's existing high-power LED lights are all assembled by LED lamp modules with several SMD light sources. However, due to the relatively poor heat dissipation performance of the COB light source, the number of COB light source modules that can be included in a high-power LED lamp is limited. If the limited number is exceeded, the heat dissipation performance of the entire high-power LED lamp cannot be satisfied.
Why choose a modular LED lighting design instead of a total solution?
One of the major benefits of utilizing a modular approach for LED lighting is cost savings – the system can be serviced without needing to replace the entire luminaire. For example, if the LED board and driver are defective, only these two components can be replaced if they are part of a modular LED lighting system, resulting in significant long-term maintenance cost savings when compared to a total system, wherein an entire system must be replaced if a light fixture fails due to component failure, a few defective LEDs, or an internal drive failure.
Modular design offers numerous advantages, including cost reduction, improved flexibility, minimal customization, and less time required to become familiar with the product. Modular LED lighting is a particularly useful application of modular design, as it allows for upgrading, customizing, repairing, and reusing designs – all due to individual parts that can be easily opened and closed.
The patented die-cast frame is capable of holding one to ten light bars, allowing designers to configure each fixture to meet specific lumen and photometric specifications. Each light is manufactured from an optical array of LEDs connected to an extruded aluminum heat sink, which provides superior heat dissipation and separates the LED array from a separate electrical compartment. This revolutionary modular design enables passive rod cooling, and the self-cleaning design eliminates any degradation issues caused by dust or moisture.
Some of the most common applications for modular LED lights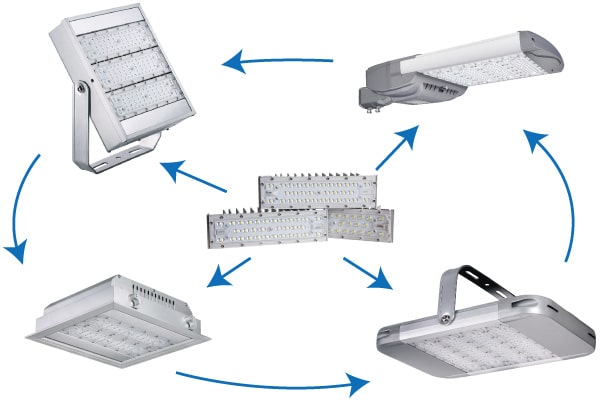 Modular design LED street lights for road lighting
H series modular LED lights are used as street lights to provide a reliable and energy-saving solution for road lighting, making it safer for traveling and pedestrians. Modular design ensures more uniform brightness distribution and a more accurate lighting angle.
Watts: 30-320w
Modular design, easy for maintenance
Light Efficiency up to 165lm/w
Protection class I or II.
10 /20KV surge protection, IP66&IK10
Wide choice of optics for different applications
Side entry or Vertical pole mounted
ENEC, CE, CB, SAA, UL certified.
Smart Control: 1-10V dimming, DALI control, Photocell, Motion sensor, NEMA/Zhaga, Zigbee /Lora socket for smart control system or future updating
Street Lighting Design Guide
Modular design LED Flood lights for area lighting
HB series modular LED lights are used as floodlights for outdoor area lighting, such as building facades, gardens, squares, courts, etc. Its efficient energy use and controllability can create a variety of visual effects and create a gorgeous night scene.
Power range 40W-360W
Light Efficiency up to 165lm/w
Beam angle 60°, 90° and 110°
IP66&IK10 for outdoor applications
Die-casting housing and UV resistant PC lens
Different standard plug are available
Both short or long bracket mounted for different applications
No flicker with Meanwell or Inventronics driver
Smart Control: 1-10V dimming, DALI control, Motion sensor
Modular design LED high bay lights for Industrial lighting
H series modular LED lights are used as high bay lights with the advantages of energy saving, environmental protection, long life, and high brightness, suitable for warehouses, workshops, shopping malls, and other lighting needs. The modular design makes the installation of the lamps more flexible and convenient, reducing maintenance costs.
Power from 40-480W
Modular design
IK10, IP66 waterproof
Various angles are available (60,90,110 or asymmetric)
1-10V or DALI dimming is available
Steel rope or Bracket mounting
CE, UL certified
Can be used as floodlight for outdoor
The whole fixture comes with a reasonable heat dissipation design, low Lumens depreciation, and a long lifetime.
Modular design LED canopy lights for gas station lighting
H series modular LED lights can be used as gas station lights to provide a safe and reliable lighting solution for gas station lighting. The explosion-proof design makes the whole lighting environment more safe and more reliable, and the size of the lamp bezel can be customized to meet the installation environment.
Whole series cover from 40-200W
Light Efficiency up to 165lm/w
Beam angle 60°, 90°,110°
IP66&IK10
Match with different cut hole sizes of canopy ceiling
Customized frame is available
Recessed mounting
ATEX certified
Available with Motion sensor
Advantages of Modular LED Lights
The Light LED Module System allows us to deliver high wattage power serialization quickly and efficiently in 30-60 watt increments across different luminaires in the same product range. This provides the advantage of being able to specify the exact number of strips needed to deliver the desired lumens from different heights or to different targets for different purposes. Additionally, this system also offers improved efficiency across the lighting project with the same look, same performance, same repairability, and same delivery from the same manufacturer. The end result is a highly configurable product that can meet a wide range of application needs.
There are many advantages associated with this system, including cost savings by reducing the variety of parts and product ranges, improved reliability by limiting design time, and how parts are assembled, and taking advantage of product simplicity, easier part replacement due to the ability to replace parts without actually changing other parts on the product, faster and easier product evolution, and faster delivery due to increased efficiencies of modular design throughout the manufacturing process.
Therefore, if you are considering implementing modular design and lighting for your business, the time and money saved and increased efficiency can more than makeup for product and installation costs. If you have any questions about how to implement modular LED lighting in your workplace, please do not hesitate to contact ZGSM.
FAQ
Related Posts
Smart Street Light System Create Smart City Lighting Sally Liu Smart Street Light System A smart street light is a…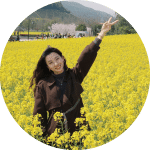 Possessing more than 10 years of experience in LED outdoor lighting solutions. English and Spanish language proficiency.