What Is 3 Pin, 5 Pin & 7 Pin NEMA Socket And How to choose them?
Introduction
When it comes to electrical connectors, NEMA sockets are a common standardized connector used primarily in North America. NEMA sockets come in different pin counts, including 3-pin, 5-pin, and 7-pin. Electrical connectors play a vital role in modern society.
They provide the necessary power and signal transmission for electrical equipment to ensure the normal operation of the equipment. In North America, NEMA sockets, as a common standardized connector, are widely used in various electrical equipment and application scenarios. NEMA sockets are available in different pin counts including 3-pin, 5-pin and 7-pin bases.
This article will discuss the importance of NEMA sockets, the differences between different stitching NEMA sockets, and the key factors in choosing the proper mount. By in-depth understanding of the information of NEMA socket, we can better understand, select and apply these standardized connectors, so as to ensure that the products meet the needs of electrical connection and ensure the compatibility of equipment.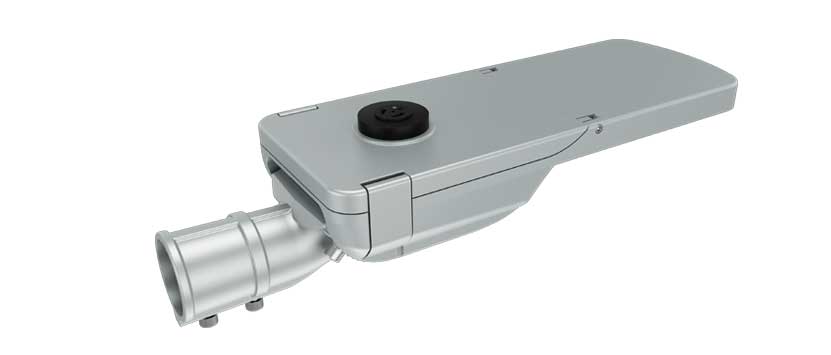 What is a NEMA socket?
Almost all the top of streetlights or parking lot lights will have a blue or black circular knob, which is actually a lighting control device. The most common lighting control device is a photocell switch. NEMA sockets can be used for photocell switches, as well as DALI/Bluetooth advanced controls. They adopt the 3, 5, and 7-pin NEMA standards, which have become the consensus among outdoor lighting industry manufacturers.
Their structures are the same, using a 3-pin twist-lock system, making replacement very easy. In addition to this basic system, the 5-pin and 7-pin sockets also add some additional functionalities. If you have a street light with a NEMA socket but haven't decided whether to just install a switch or give it more functions, you can plug in a shorting cap so that your fixture can still work properly, and you can have ample space to consider how to use it.
What is the difference between 3 pin, 5 pin, 7 pin NEMA sockets?
The 3 pin NEMA socket is very common and works well for most people unless you need more advanced control. In more advanced fixtures, the 3 pin socket is being replaced by 5 pin and 7 pin sockets. The question is why and what are the benefits? That's what we're here to tell you. Let's start with a breakdown of each socket so you can understand the differences between them.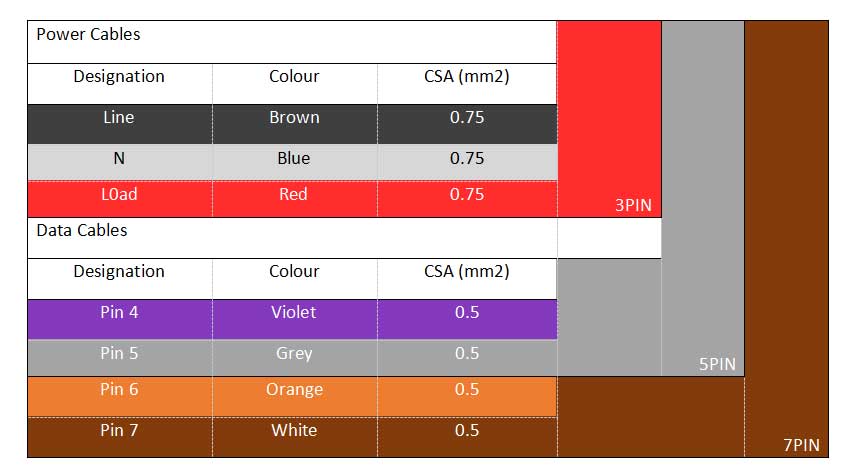 3 Pin Socket
The 3 pin socket has 3 slots for inserting the pins of a photocell for connection. This will connect your input power to the photocell and the output of the photocell to the normally off fixture. Once it gets dark, the photocell allows the input power to flow through the output side of the socket and your light turns on.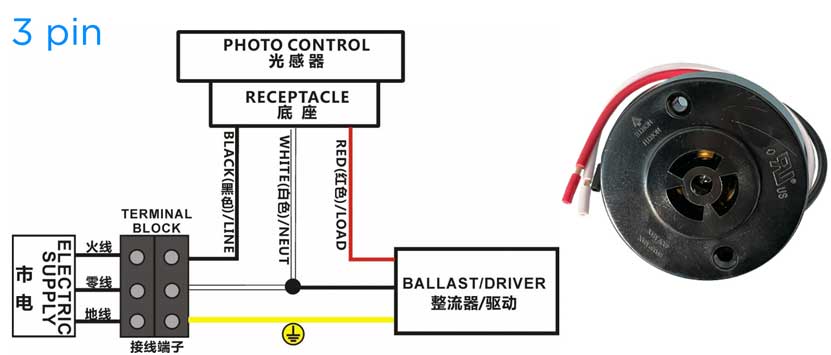 5 Pin Socket
The 5 pin socket is exactly the same as the 3 pin socket, except it has 2 additional contact points on the surface of the socket. These contacts have 2 additional wires on the back of the socket, typically used for connecting dimming leads on LED drivers but can also be used for other sensors inside the fixture housing where the socket is installed.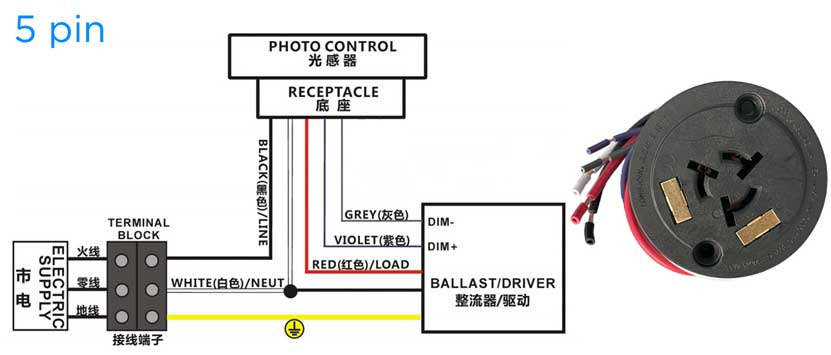 7 Pin Socket
Similar to the 3 pin and 5 pin sockets, the 7 pin socket also has 3 slots, but adds 4 additional contacts on the surface of the socket and 4 wires on the back. This allows for dimming with other sensors inside the sensor housing or the addition of a dimming signal using the DALI protocol.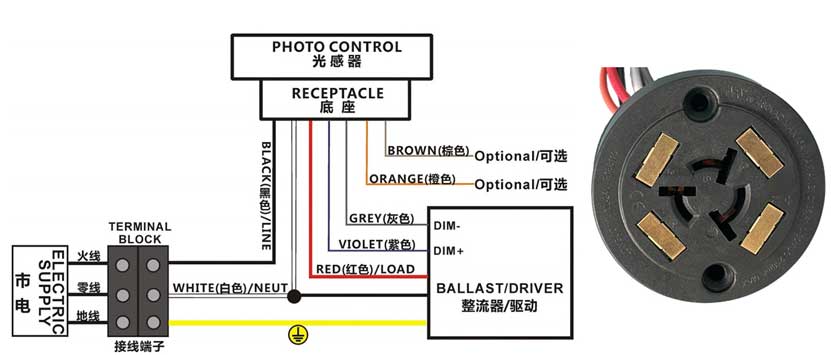 How to choose the suitable NEMA socket (Why choose a 5 or 7 pin)?
Most outdoor lighting jobs can be handled with a standard photocell that turns on the lights at night and off in the morning, where the standard 3-pin NEMA base is sufficient to meet the requirements. But times are changing, and regulations are changing too. Dimming controls, transmitting data, etc., are becoming standards in many areas to meet regulatory requirements for reducing power consumption.
Smart controls are becoming more popular and widespread, playing a significant role in helping to reduce power usage. By adding 5 and 7 pin NEMA sockets, dimming, data transmission, monitoring of sensors, etc., can be externally managed through a controller that simply plugs into the top of the fixture like a photocell. Because the dimming signal can be transfer to LED driver with the plugged controllers which is on top of street lights. No need to run wires down the pole to a dimming switch and separate controller to manage different sensors inside the fixtures.
Many cities are using smart lighting to track lighting around the city to monitor power usage, outages, etc. While smart street lighting isn't currently very popular in various cities, it has a wide range of applications as technology advances. The future of lighting (as with many industries) lies in smart control. Simply plug a controller into the photocell socket and easily control power and dimming externally, turning a complex wiring job and messy controls into a simple twist-lock and an app on your smartphone.
Many road lighting projects now require luminaires to be equipped with 5pin and 7pin NEMA sockets, so that with the advancement of technology (wireless and mesh networks), your city can realize the connection of luminaires and smart systems in the future. Relying on pre-installed 5 pin and 7 pin NEMA bases, lighting upgrades are very convenient, while reducing the labor required to upgrade, and ultimately the street lights gain more visibility through sensors and reduce power usage.
In summary, the 3-pin NEMA socket has only 3 pins suitable for mounting ordinary photocells. The 5-pin NEMA base has five electrical contacts or pins, while the 7-pin NEMA socket has seven electrical contacts or pins. This additional pin provides more connectivity options and functions, such as Dali signals and microwave sensors. In general, the 5-pin NEMA base is more suitable for controllers with 0-10v signals, and the 7-pin NEMA base is more suitable for sensors with Dali signals plus microwaves and other sensors.
NEMA Sockets Applied on Streetlight Projects
In colombia ZGSM-LD35H, 6500pcs, 7pin NEMA Socket is used in this project, and remote controller is installed, which can save 65% of electricity every year.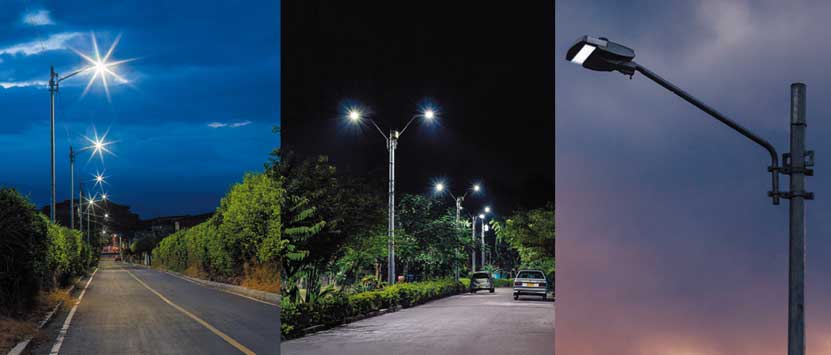 In Malaysia ZGSM-LD120KM, 500pcs, the customer chose a dimmable power supply + 7pin NEMA, and plugged in a short-circuit cap to prepare the interface for the upcoming smart city.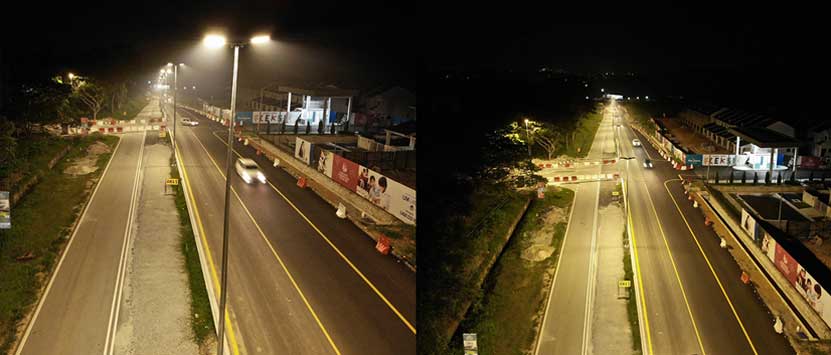 In vietnam ZGSM-LD150KL 55pcs, dimmable power supply + 7pin NEMA, we also plug in the single lamp control module of Zigbee protocol for customers, and we can check their status at any time through the Internet.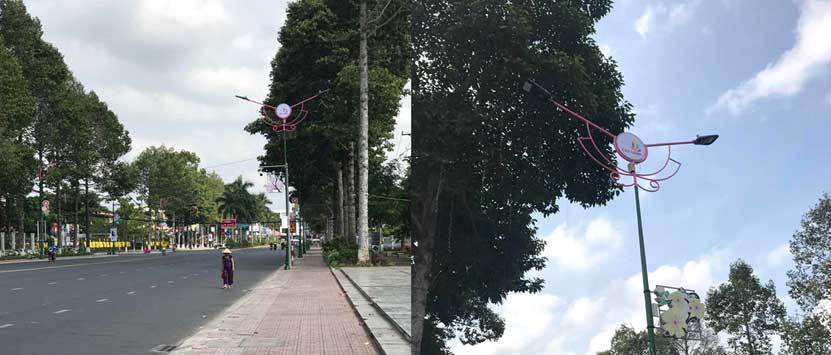 In the parking lot of a hospital in Panama We configured 3pin base + light controller for customers, it will light up by itself when the sun goes down, and they will automatically turn off when the sun rises, my customer said: "It's so easy!"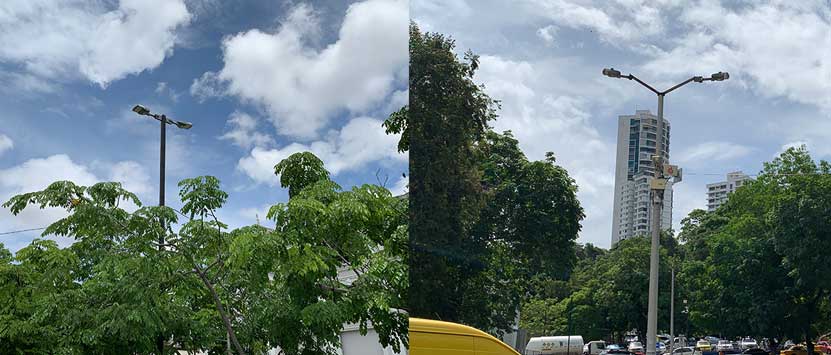 Summary
The NEMA socket is a power socket that complies with the National Electrical Manufacturers Association (NEMA) standard and is used for electrical connections. It is very common on street lamps. Common such as 3 pin, 5 pin, 7 pin NEMA socket. With the advancement of technology, more and more projects require LED street lights to be equipped with NEMA bases to install various controllers. Knowing about the NEMA base is very useful for choosing a suitable NEMA socket. We often need to consider the type of controller or communication protocol. In addition, we also introduced some road lighting projects of ZGSM, many of them have applied NEMA sockets. Those who are interested can contact us for more project information.
Related Posts
Revolutionize Street Lighting with Advanced LED Light Distribution William Yu Introduction When selecting area lighting fixtures, the type of light…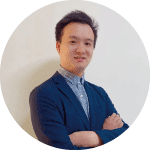 William Yu
Sales Engineer
Hi. I'm Willian Yu. I have been working in the sales department of ZGSM company for 13 years, specializing in street lighting projects. My expertise includes lighting simulation, project design, and certification consulting.