Smart Street Light System Create Smart City Lighting
Smart Street Light System
A smart street light is a public lighting fixture that incorporates technology, such as cameras, light-sensing photocells and other sensors, to introduce real-time monitoring functionalities.
The idea of street lighting control arose long ago, out of the struggle to manage a large number of light fixtures. A solution is needed to allow luminaires to be clustered together in fewer numbers and handled more efficiently in terms of switching, power outages, maintenance, etc. Therefore, lighting panel control and monitoring units (power cabinets, feeder posts) were invented and used to retrofit public lighting. This allows each light segment to be turned on manually. Later, controllers were installed on these lighting control units. They replace human intervention with an automated device that switches lights on and off.
Since then, street lighting needs to become more efficient, less energy-intensive, and less polluting. Thus, control systems have evolved to be "smart" by allowing light control and data collection. This is achieved by allowing segment-level and lamp-level control via the cabinet or luminaire controller, respectively.
Street Lighting Control Levels
Segment-controlled smart street light systems consist of clusters of up to 200 street lights that communicate with power cabinets for automatic on/off control. The feeder post receives data from the lights, manages the relevant data, and transmits it to a secure server, which stores it and displays it on the dashboard.
Individual lamp control is handled through a luminaire controller with lamp level functionality and intelligence and allows for on/off/dimming control or adaptive lighting. Luminaire controllers can also provide electrical parameter feedback, real-time fault reporting, and optional sensors for each lamp to measure light, motion, temperature, humidity, noise, and more. In addition, light position control keeps the lighting grid energized during the day, which allows the installation of other smart city applications: sensors, controllers, CCTV cameras, or communication equipment.
Light Control Standards, Sensors, and Adaptive Lighting
The main standards for luminaire control are 0-10, DALI1, and DALI2 (Digital Addressable Lighting Interface). It is important to ensure that the smart lighting controller is compatible with the control system of the light fixture. Common street light control systems include ZigBee and LoRa.
Additionally, some lighting controllers allow for further connections. Sensors for special functions can be added to the system, whether to deploy special lighting control features or to install additional, unrelated sensors. Adaptive lighting is one such example. Adaptive lighting requires the ability to dim the lights in real time when the presence (pedestrian or car) is detected. This requires (in addition to the technical capabilities of the controller) the addition of a motion sensor to the light pole, usually connected directly to the lighting controller.
Features of smart street lights
While the capabilities of smart streetlights depend on the specific technology used by city planners, examples of common capabilities include the following: Dynamic lighting control based on motion detection; Environmental and weather monitoring; Digital signage that can be updated as needed, such as parking regulations or accident alerts; Parking management, such as alerting officers to illegally parked vehicles or drivers of open spaces; Extended cellular and wireless communications; Traffic management through real-time data feeds that track congestion and speed; Automatic emergency response in the event of a car accident or crime.
The benefits of smart street lights
Implementing a smart street lighting system has the following advantages:
Reduce energy costs and usage with flexible dimming control;
Improve pedestrian satisfaction through improved safety measures;
Reduce repair and maintenance costs through monitoring software;
Reduce carbon emissions and light pollution;
Extend lamp life and reduce power outage response time;
Improve architectural planning based on real traffic patterns and insights;
Increase revenue opportunities, such as leasing utility poles for digital signage or other services.
Disadvantages of smart street lights
While upgrading the lighting network has long-term value, there are some challenges. While smart street lights save money over time, the initial investment is large. Street lighting costs can account for more than 40% of a city's energy costs – although switching from halogen to basic LED fixtures can provide immediate cost savings of up to 80%.
Smart street light example
This is a lighting renovation project in Slovakia Zoo 2020, using 110 pieces of 55W K series street lights with a Zigbee system to replace the original old lamps with a height of 6 meters, using the Zigbee system can be more convenient to control the work of the lamps, more energy-saving and environmentally friendly, visitors and staff expressed satisfaction with the lighting of the zoo and said that the light level makes them feel very comfortable.
The K series smart public light adopts the appearance design of the classic cobra head, which integrates with the surrounding environment. The modern design is equipped with a variety of intelligent controls: 1-10V dimming, DALI, daylight sensor, motion sensor, timer, and Zigbee. It is an excellent smart city street light.
Related Posts
Best Practices for the Safe Transport and Storage of LED Street Lamps Apple Wang Introduction Currently, LED lights have become…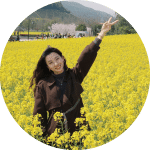 Possessing more than 10 years of experience in LED outdoor lighting solutions. English and Spanish language proficiency.