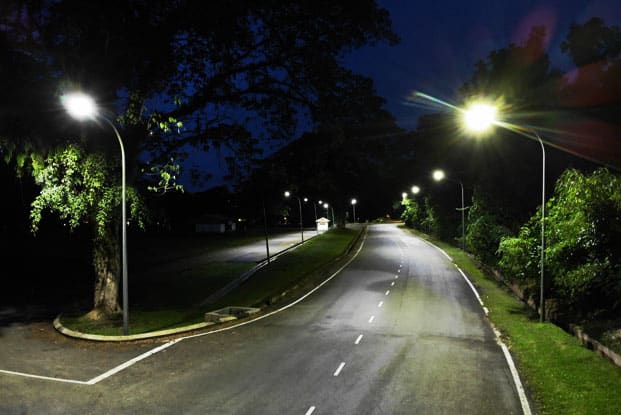 Street Led Light In Raub of Malaysia
ZGSM adopts H series modular street led light for customers in Malaysia, the installation height is 6M, and it is installed on one side. Country road lighting projects often have more problems than urban roads. This is because country roads are generally wider, and the main means of transportation are not only cars, but also agricultural vehicles, and there are often irregular road conditions and rough terrain. These problems have brought challenges to road lighting. It is not only necessary to ensure safety on the premise of ensuring road traffic, but also to make rational use of resources to save as much as possible.
Client Feedback In This Project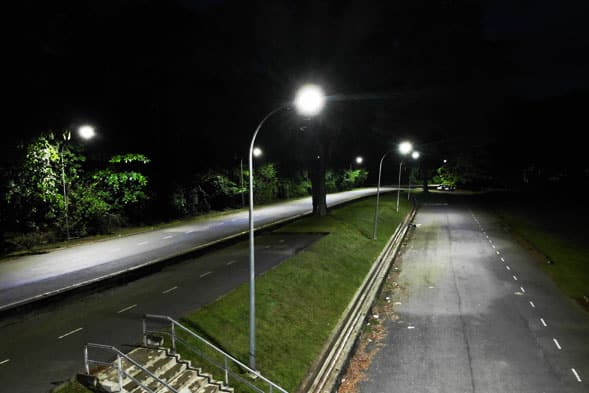 The Problem
The lighting setup might use some improvement. Rural areas lack adequate street lighting, and the majority of roadways are narrow, branch roads. Driving at night is inconvenient and poses more safety risks in some areas because there aren't any or enough street lights.
Inadequate illumination. Numerous elements, such as the choice of lamp holder and lampshade, the facility's design, and the lamp's type, can affect the brightness of rural road lighting facilities. When driving at night in some areas, the illumination provided by street lights is insufficient, making it difficult to see obstructions in the path.
High energy usage. Traditional street lamps typically employ metal halide or sodium bulbs, which require a lot of energy and raise electricity costs. Additionally, these bulbs have a short lifespan and require regular maintenance and replacement.
The Solutions
After many times of communication with the customer, our lighting experts chose to install 230pcs H series high-efficiency and energy-saving street led light with a pole height of 6m, installed on one side to ensure that the lights can effectively illuminate all around along the roadside. The angle and brightness of LED street lights can be adjusted according to needs, and can adapt to the curvature and slope of various roads to maximize the lighting effect.


project Details
| | | | |
| --- | --- | --- | --- |
| Product | Model | CCT /Optics | Quantity |
| street led light | ZGSM-LD100H | 5700K, 3M | 230pcs |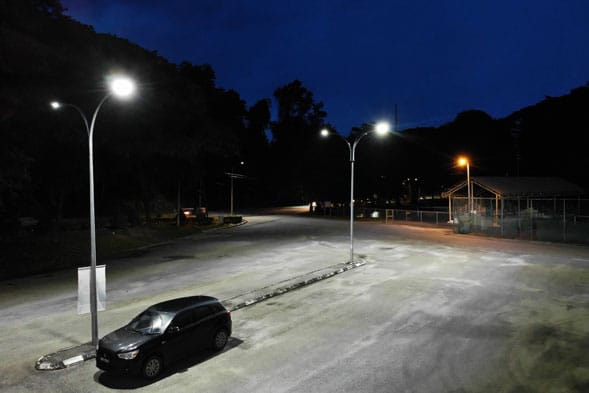 The Result
The complete lighting project ultimately met the client's requirements and expectations, and it was a wonderful success. According to them, travel times have decreased as a result of drivers being able to see the road and signage more clearly as a result of brighter and clearer illumination. At the same time, street led light have exceeded customers' expectations in terms of economy and environmental preservation because they require less electricity than conventional street lights.
Customer opinions are crucial, and we are quite proud to have received high praise for our work. In order to contribute more significantly to future rural lighting projects, we will review the engineering experience and continue to refine our solutions.
ZGSM offers comprehensive lighting solutions
For various scenarios including street lighting, urban lighting, highway lighting, parking lot lighting, stadium lighting, sports lighting, factory lighting, warehouse lighting, gas station lighting, and tunnel lighting. Our solutions are designed to provide efficient and reliable illumination, enhancing safety and visibility in these environments.
Frequently Asked Questions
We know you might have more questions, so here's a list of the questions we get asked the most about street led light.
Contact Us Right Now!
*Your privacy is respected, and all information is secure.