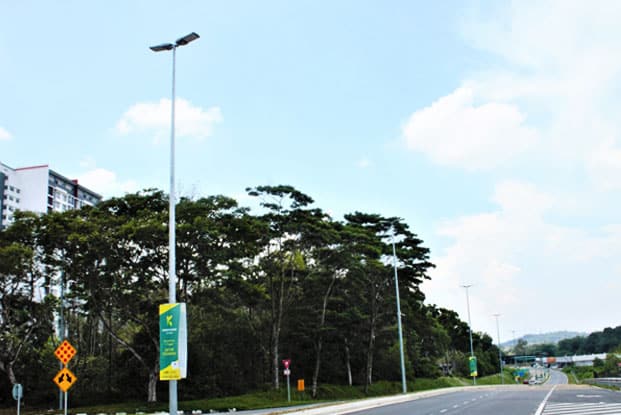 Led Street Lighting On Main Roads in Malaysia
In JKR Malaysia is dedicated to raising the calibre of the city's led street lighting. The issues with outdated high pressure sodium lamps are numerous. As a result, the government made the decision to switch out the outdated high-pressure sodium lamps for LED street lights in an effort to increase energy efficiency and lower energy usage. The customer finally decided on ZGSM lighting to supply lighting solutions and street lights after conducting comparative testing and market research, and the customer bought 750pcs H series street lights.
Client Feedback In This Project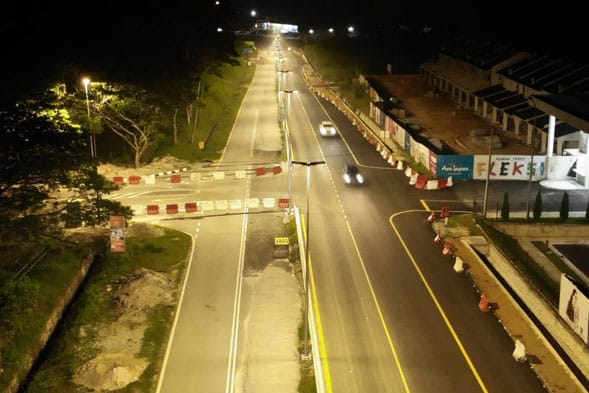 The Problem
There are various issues with the outdated high-pressure sodium lamps. First off, their lifespan is short, making it challenging to provide the uninterrupted lighting requirements of metropolitan streets and 24-hour LED street lighting.
Second, it does not promote environmental preservation or sustainable development due to its low energy efficiency and high energy consumption.
High-pressure sodium street lights also have other issues like ineffective lighting and uneven brightness, which pose certain safety risks for residents' travel and traffic.
The Solutions
The government chose to replace it with LED street lights when ZGSM offered a solution. The benefits of LED street lighting are clear. First, the frequency and expense of replacement and repair are significantly reduced due to their long lives. Second, they are ecologically friendly and energy-saving, with high energy efficiency and low energy consumption. High lighting efficiency and uniform brightness are other benefits of LED street lights, which significantly raise the standard of urban street lighting.


project Details
| | | | |
| --- | --- | --- | --- |
| Product | Model | CCT /Optics | Quantity |
| led street lighting | ZGSM-LD200H | 4000K,3M | 750pcs |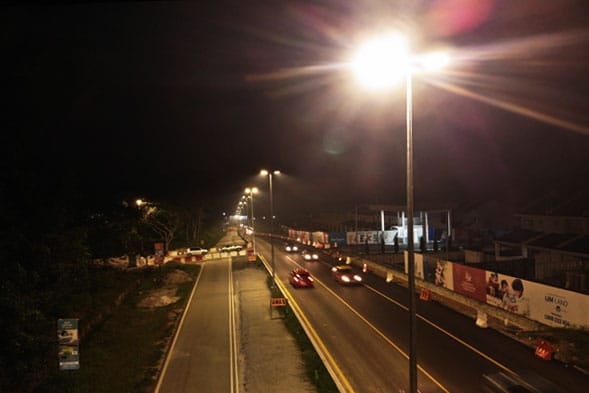 The Result
The replacement effect of LED street lighting is very considerable, according to customer feedback. The lighting is uniform, the roadway brightness has greatly increased, and the safety threat has decreased. The simultaneous reduction in energy usage results in significant energy resource savings, which is beneficial for lowering glasshouse gas emissions and fostering sustainable urban growth.
Overall, the Malaysian urban street lighting project's LED street lamp replacement plan has made urban inhabitants' lives safer and more comfortable while also giving sustainable urban growth a fresh boost.
ZGSM offers comprehensive lighting solutions
For various scenarios including street lighting, urban lighting, highway lighting, parking lot lighting, stadium lighting, sports lighting, factory lighting, warehouse lighting, gas station lighting, and tunnel lighting. Our solutions are designed to provide efficient and reliable illumination, enhancing safety and visibility in these environments.
Frequently Asked Questions
We know you might have more questions, so here's a list of the questions we get asked the most about led street lighting.
Contact Us Right Now!
*Your privacy is respected, and all information is secure.