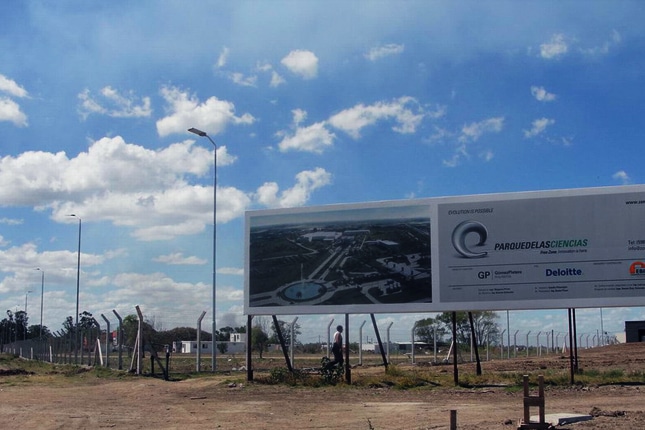 LED area light for a farm in Uruguay
Installed in Uruguay in 2010, the Type D LED area light has a high lumen output and wide beam Angle. LED area lights are lighting fixtures used to illuminate large outdoor Spaces such as parking lots, sports fields, and outdoor recreation areas. It uses energy-efficient LED technology to provide bright, long-lasting lighting while using less energy than traditional lighting options such as metal halide or high-pressure sodium lamps. It solves the lighting requirements of led street lamps and the safety problems of pedestrians and animals.
Client Feedback In This Project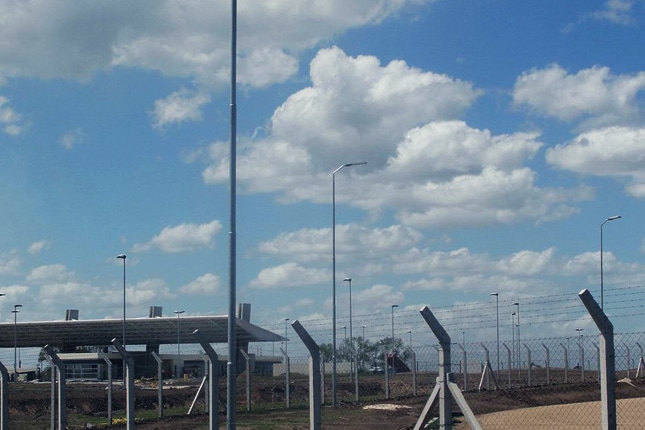 The Problem
There are no lighting facilities at night, which affects the night operation and safety of the staff;
Farm productivity and yield constraints, unable to meet market demand;
Old lighting facilities, uneven light, poor lighting quality, unable to meet the needs of the operation;
High energy consumption, resulting in higher energy bills.
The Solutions
Our LED area light lighting solution for this farm includes the installation of professional LED area lights to provide the required light intensity for night operations and safety requirements; LED lamps have high energy efficiency and long service life, which can effectively reduce energy consumption and maintenance costs. Considering the cost performance of the LED area lamp, the customer chose the D-type LED area lamp with a novel design and high-lumen output at that time. This lamp has super high performance and its exquisite appearance adds beautiful scenery to the whole farm.
project Details
| | | | |
| --- | --- | --- | --- |
| Product | Model | CCT | Quantity |
| 120w LED area light | ZGSM-LLD120WD | 6000K | 130pcs |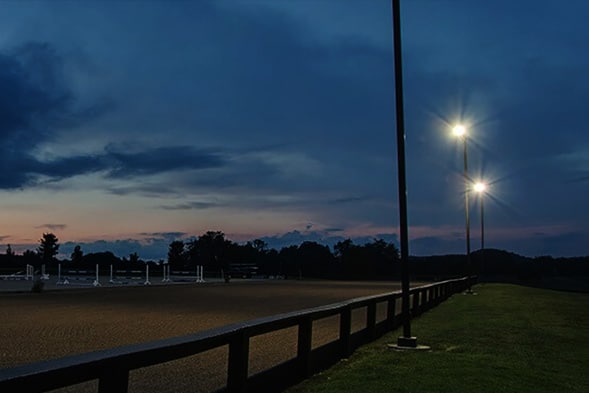 The Result
After the installation of LED area lights, the lighting effect of the farm has been significantly improved, the night operation and safety of the staff have been effectively guaranteed, and the production efficiency and output of the farm have also been significantly improved. At the same time, the farm energy expenses have been effectively controlled, for customers to save a lot of electricity. The importance of night lighting to outdoor farms is self-evident and is an important part of modern agricultural production. The client was very pleased with the project and shared the photos after the installation of the LED area lights.
ZGSM offers comprehensive lighting solutions
For various scenarios including street lighting, urban lighting, highway lighting, parking lot lighting, stadium lighting, sports lighting, factory lighting, warehouse lighting, gas station lighting, and tunnel lighting. Our solutions are designed to provide efficient and reliable illumination, enhancing safety and visibility in these environments.
Frequently Asked Questions
We know you might have more questions, so here's a list of the questions we get asked the most about LED area light.
Contact Us Right Now!
*Your privacy is respected, and all information is secure.