LED Street Light Procurement Skills: A Comprehensive Guide for Smart Purchasing
Introution
With the development of LED lighting technology and the popularization of LED lamps, the performance of LED lamps is getting better and better, and more and more people have learned about the advantages of LED lamps. People started replacing old fixtures with new LED fixtures for existing home lighting, commercial lighting, industrial lighting and public lighting. So, do you know the procurement skills of LED lighting fixtures?
As a Chinese professional manufacturer of LED lights, today ZGSM will take LED street lights as an example to tell you what we should pay attention to when purchasing LED Street Lights.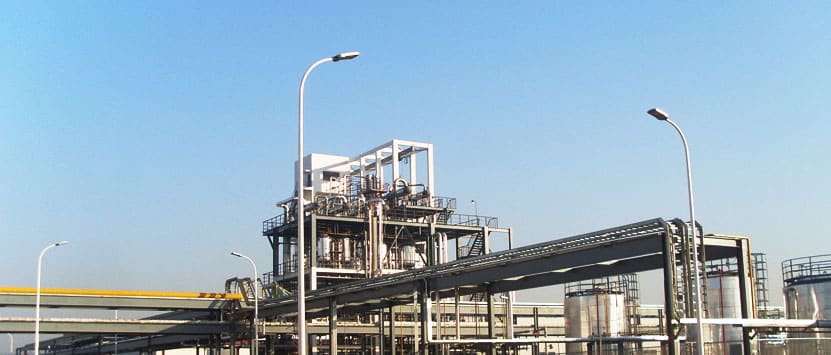 Installation
Before choosing LED street lights, we need to confirm the installation place and method of LED street lights.
For example, whether the street lights will be mounted on light poles? What's the diameter of lights poles? Do the light poles have arms? ZGSM K series LED street lights are available to be installed on straight poles vertically and pole arms horizontally. The connector of K series LED street lights supports to be installed to poles of diameter between 48mm and 60mm.There are also multiple extra adapters for your options, which help to insall our LED street lights on the wall, on the high mast, to 38mm and 76mm poles and so on.
Download
Power
The power of the LED light is a parameter that shows the energy consumption of the LED light, not a parameter that represents how much it outputs.
If you want to repalce the old LED lights(usually with luminous efficacy of 80-90lm/W), you could choose a new led lights with 40%-50% less power. For example, the luminous efficacy of ZGSM Rifle series LED street lights is up to 170lm/W. To replace 100W old LED street lights with 80lm/W, we only need to choose 50W Rifle series.
In the same way, if we replace the old traditional lamps like HPS lights, we only need to buy LED lamps with 70% less power than the original lamps.
Lumen Output
In fact, buying new LED lights according to the parameter of total lumen output is more accurate than the power. Because the power only determines the energy consumption of LED lights, the total lumen output determines the brightness of the LED lights. There would be a big difference between two LED lamps with the same power but different luminous efficacy. For example, 100W UL Certified H series LED street light with Lumileds Luxeon TX LED chips has 11000lm(110lm/W), while 100W ENEC certificated Rifle series LED street lights with Lumileds 5050 LED chips has 16500lm(165lm/W).
Luminous Efficacy
Luminous efficacy is a measure of how well a light source produces visible light. It is the ratio of luminous flux to power, measured in lumens per watt (lm/W) in the International System of Units (SI). Simply put, among several different LED lamps with the same power, the higher the total lumen output of a LED lamp is, the higher the luminous efficacy it has. In other words, if the lighting brightness required by a place is determined, then the power of lamps with high luminous efficiency will be smaller and more energy-saving.
Correlated Color Temperature (CCT)
The term "correlated color temperature" describes how colored a light source's output seems to be. Because CCT sets the mood of the place you are lighting and can consequently affect purchasing decisions or job performance, it is a crucial performance feature to assess when assessing bulbs. A light source's perceived hue is measured in Kelvin. The whiter the light, the higher the Kelvin temperature. The most common CCT is 2200-3000K(Warm White), 4000-5000K(White), 6000-6500K(Cool White). You choose choose the right CCT suitable for the environments you need to light.
Light Distribution
As we know, there are different kinds of roads, such as city streets, highways, country roads, and so on. They have different numbers and widths of lanes. If we want to make the light output be directed to the area we need, we need to choose the right light distribution. Different light distributions are achieved by corresponding lenses. ZGSM LED street lights have Type I Medium, Type I Short, Type II Medium, Type II Short, Type III Medium, Type III Short, Type V Short, and so on for your options, which could meet the lighting requirements of different roads.
Certificate
Every country have its own standard for LED lighting fixtures and LED lighting. For example, the LED lamps used in North America should be UL, cUL and DLC certified; the LED lamps used in Europe should have CE, the LED lamps used in Australia should have SAA. There is also some special lighting places require specific certificates, such like lamps used in Gas Station should have ATEX explosion-proof certificate. ZGSM has focused on design and manufacture LED lights for more than 17 years. The LED lights of ZGSM have CE, EMC, LVD, CB, RoHS, ENEC, UL, cUL, DLC, SAA, ATEX, ISO9001, ISO14001.
Budget
Budget is also an important factor that we have to consider when buying LED Street lamps. If the budget is relatively limited, you can choose economical LED Street Lights; if the budget is sufficient, you can choose high performance LED Street Lamps. If you don't know how to choose, pls kindly contact us and inform us your requirements, and our sales team will recommend the most suitable lamps for you.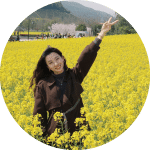 Possessing more than 10 years of experience in street lighting solutions. English and Spanish language proficiency.