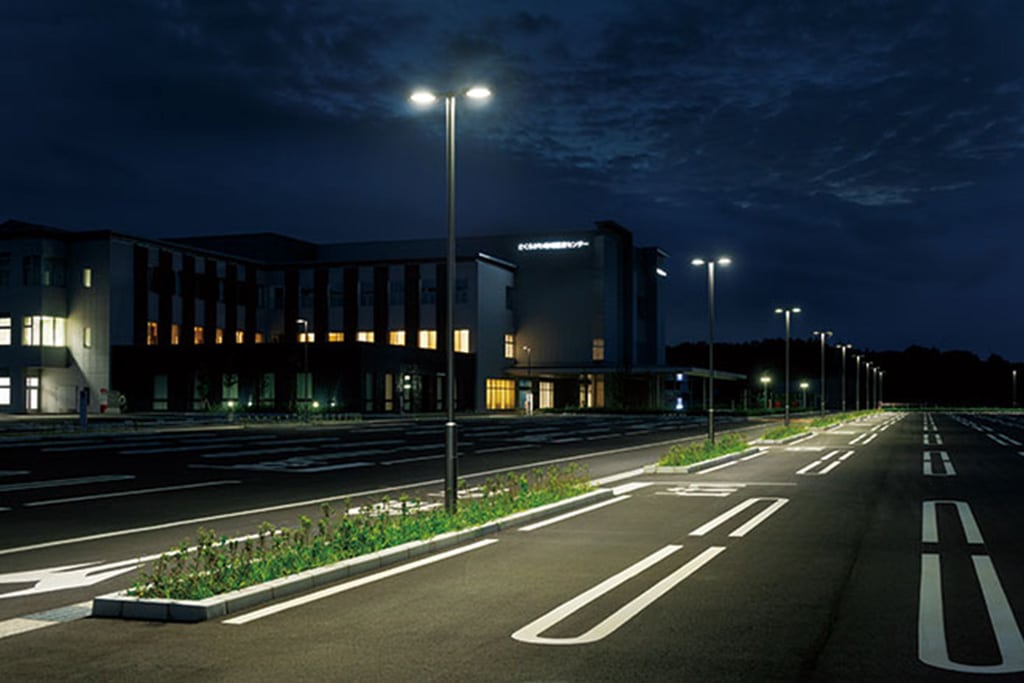 side entry round street light
Multipurpose
Series Halo round street light lamp with side entry mounted is one of six installation types. It supports both horizontal arrangement and vertical installation. A side entry round street light is a type of street light that has a circular or rounded shape and is designed to be installed on the side of a roadway or street. This type of street light is commonly used in urban areas and provides lighting to pedestrians and motorists alike.
With high-end materials and first-class design, Halo series round LED street lights have reliable quality and high performance. ZGSM provides a 5-year warranty covering entire series of Halo.
Series Halo Round LED Street Lights
Series Halo is a LED round street light with high-efficacy and trustable quality. It supports six different mounted ways, including single-arm post top lights, double-arm post top, side entry, pole pendant, wire suspension and high bay mounted. With these installation ways, series Halo round street light is very suitable for use of city street lighting, garden lighting, parking lot lighting, square lighting etc. It could also be equipped with 0(1)-10V or DALI dimming drivers and NEMA or ZHAGA sockets to work together with smart control system, such as ZIGBEE or LORA.
Watts: 20-150w
Super smooth body design, no dust or bird droppings accumulation
Light Efficiency up to 170lm/w
Protection class I or II.
10 /20KV surge protection, IP66u0026amp;IK10
Wide choice of optics for different applications
Supports multiple installation modes
CE, RoHS, ENEC, CB certified.
Smart Control: 1-10V dimming, DALI control, Photocell, Motion sensor, NEMA/Zhaga, Zigbee /Lora socket for smart control system or future updating
Street Lighting Design Guide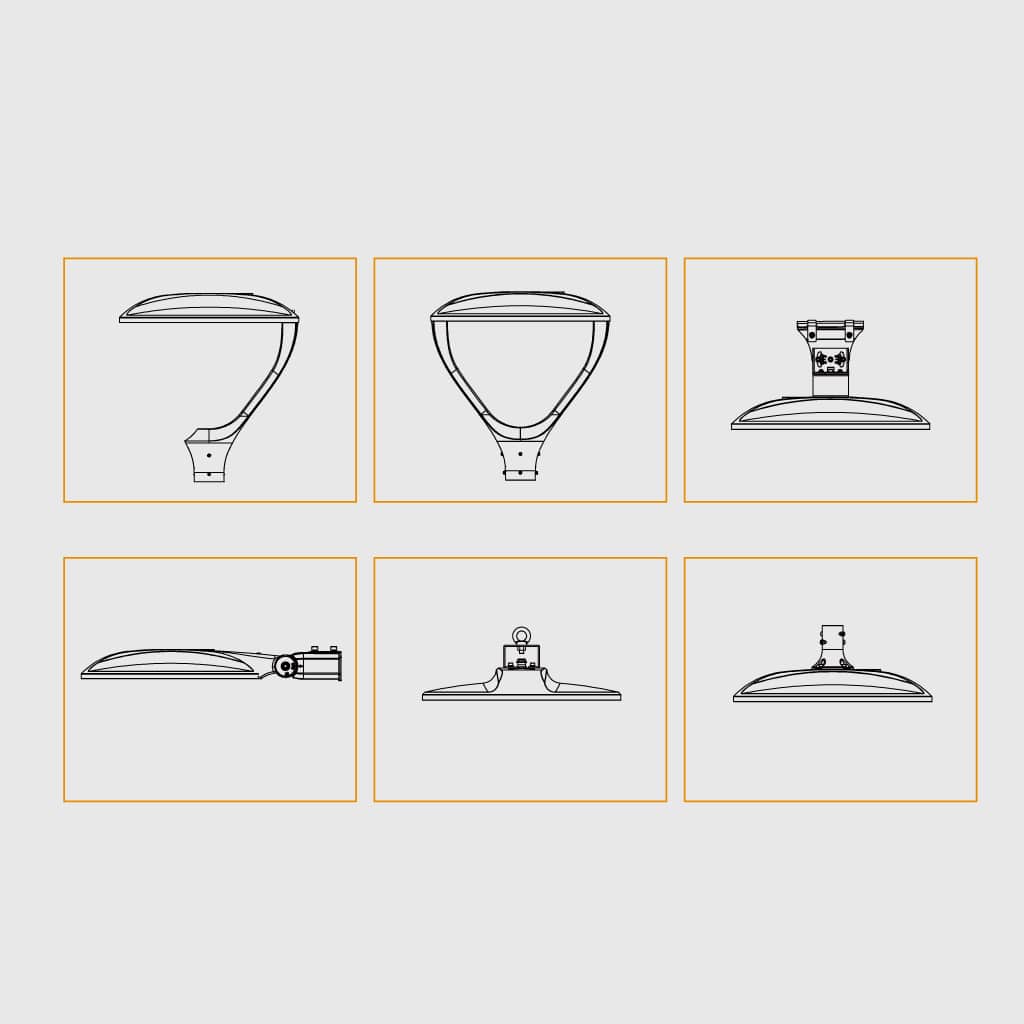 different mounting types
A variety of installation methods are suitable for different scenarios and meet different installation environments.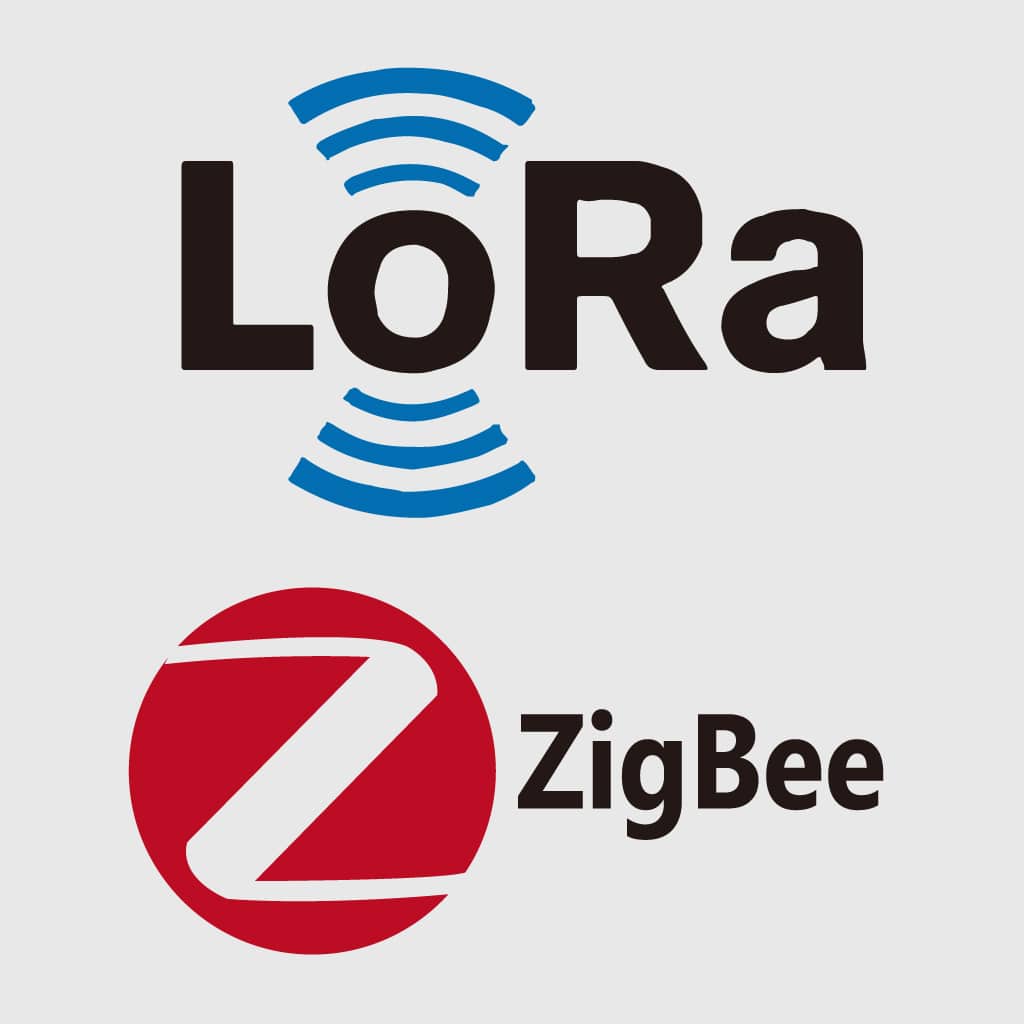 Multiple Control Types
A variety of smart accessories are available to realize intelligent control of lamps and lanterns.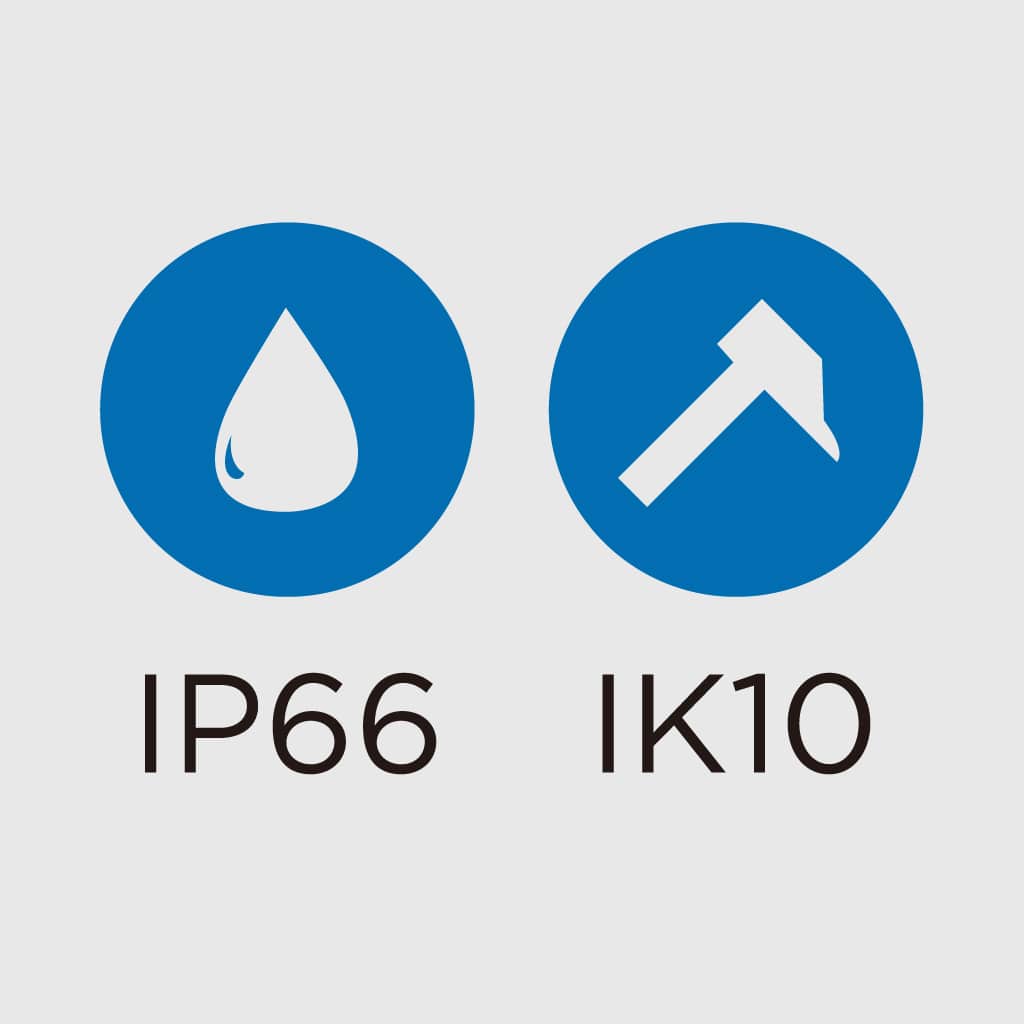 Higher IP&IK Rating
High protection level makes the use of lamps more safe and more reliable, protecting the normal use of lamps.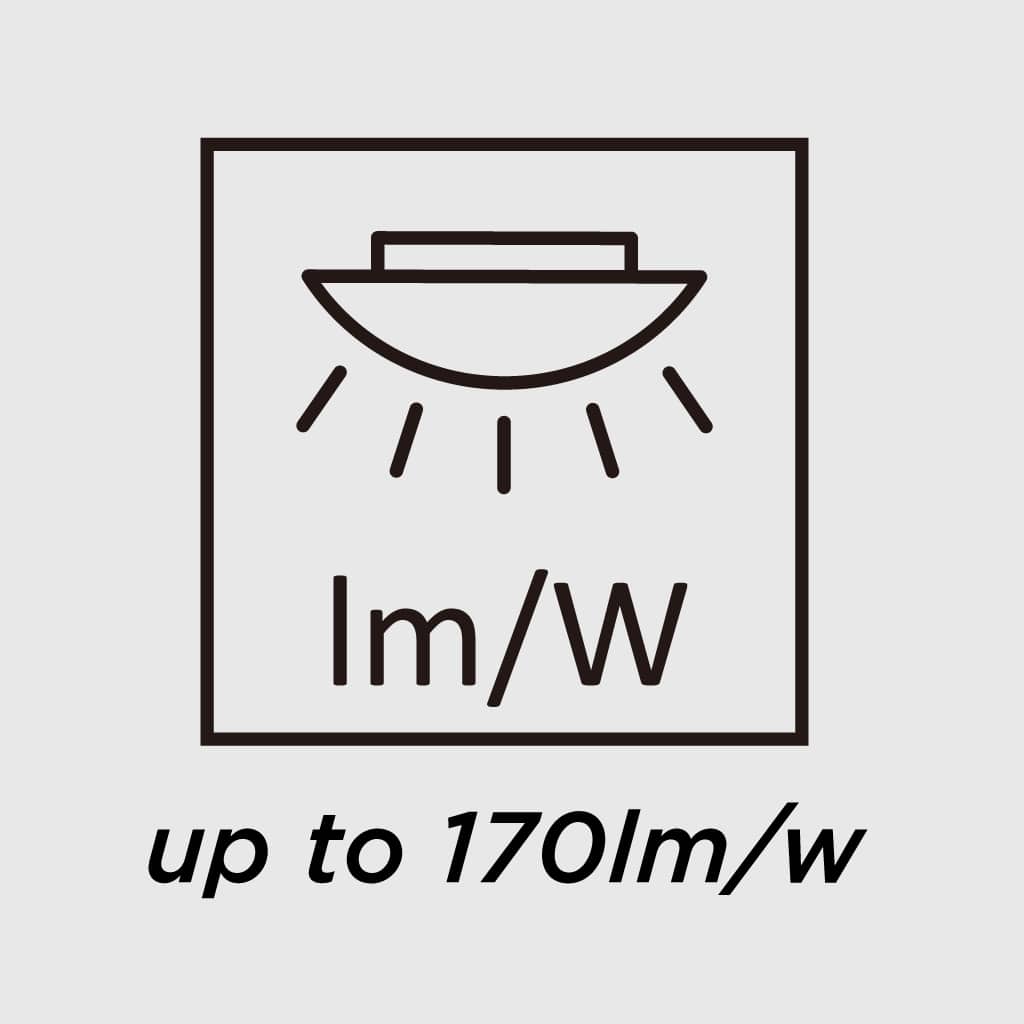 Higher Efficacy
Produces up to 170lm/watt and has the most efficient light output of any top-level LED design available today.
Product Parameters
| | |
| --- | --- |
| Series No | Series Halo |
| Power | 30W, 50W, 80W, 100W,120W, 150W |
| Efficacy | 135-170lm/W |
| Input Voltage | 100-240/277 VAC, 50 / 60 Hz |
| Power Factor | >0.95 |
| Surge Protection | 10KV (Default) / 20KV (available on request) |
| IP Rating | IP66 |
| IK Rating | IK10 |
| CCT | 3000K, 4000K, 5000K, 5700K |
| CRI | Ra>70 (Default) / Ra>80 |
| Operating Temperature | -40°C to + 50°C |
| Beam Angle | Type II; Type III; |
| Mounting Option | Post Top(Single arm or Double arm), Side Entry, pole Pendant, Wire Suspension, High Bay Mounted |
| Warranty | 5 Years |
| Certification | ENEC, CE, CB, ROHS, LM79, LM80, LM82, LM84, TM-21, ISTMT, IEC62471/62788 |
| Control | Photocell, DALI Dimmable, NEMA /Zhaga Socket, Motion Sensor, Non-Dimmable, 1-10V Dimmable, Zigbee or LORA control |
Why Choose Round Street Light From ZGSM Lighting?
Each of our leaders in R&D dept, quality dept, production dept, and sales dept has more than 12-20 year-experience in LED lighting Fifield, who can provide effective LED lighting solutions quickly and professionally.
Cost-Effective Products: We have always been committed to the pursuit of the best ratio of quality and price, to provide customers with the most cost-effective products.
Products Certificate: ZGSM has passed ISO9001, ISO14001, ISO45001, and ISO50001 international quality and environmental management system certificates. And most of the products have passed certificates of CE, UL, RoHS, CB, ENEC, SAA, DLC, etc. by TUV SUD.
Fast Delivery: Our regular delivery time is generally within 3 days for samples and 2-3 weeks for bulk orders.
Certification Exhibition
As a reputable manufacturer of LED street light luminaires, we take pride in our products' extensive certifications and test reports. Our street luminaires have obtained prestigious certifications such as ENEC, CE, CB, ROHS, IEC62471, LM80, LM79, and more. These certifications serve as a testament to the exceptional quality, safety, and performance of our luminaires. With our certified LED street light luminaires, you can trust in their reliability, energy efficiency, and compliance with international standards. Illuminate your streets with confidence and choose our certified luminaires for superior lighting solutions.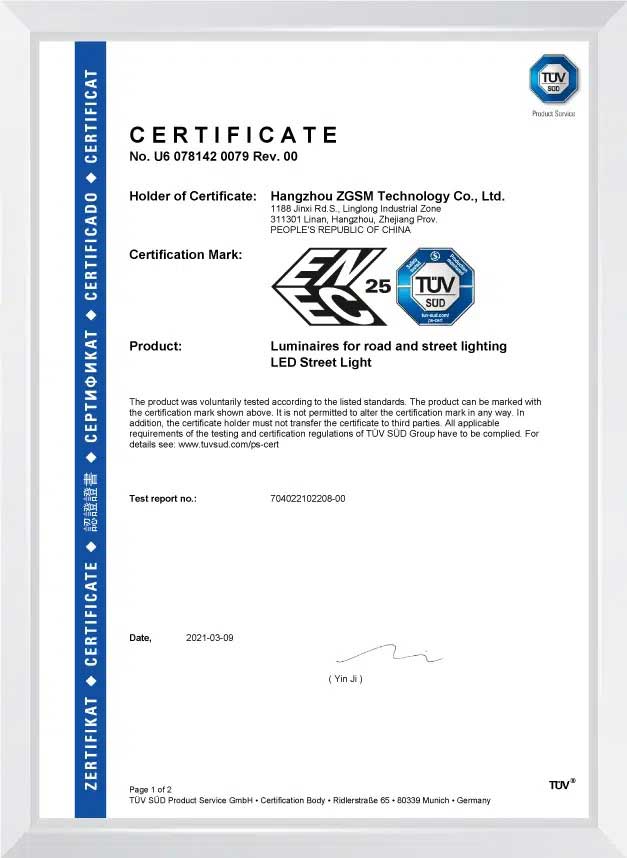 ENEC by TUV
U6 078142 0096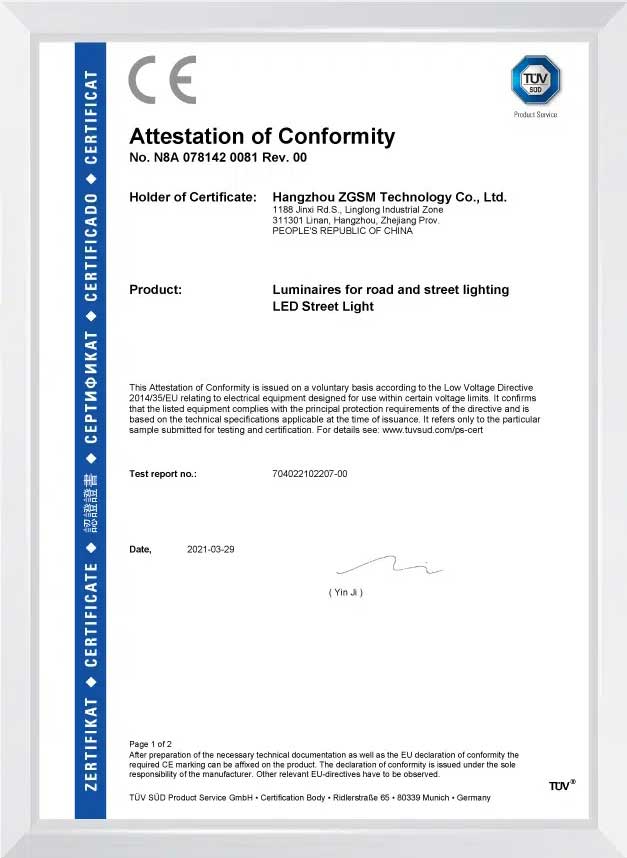 CE by TUV
N8A 078142 0097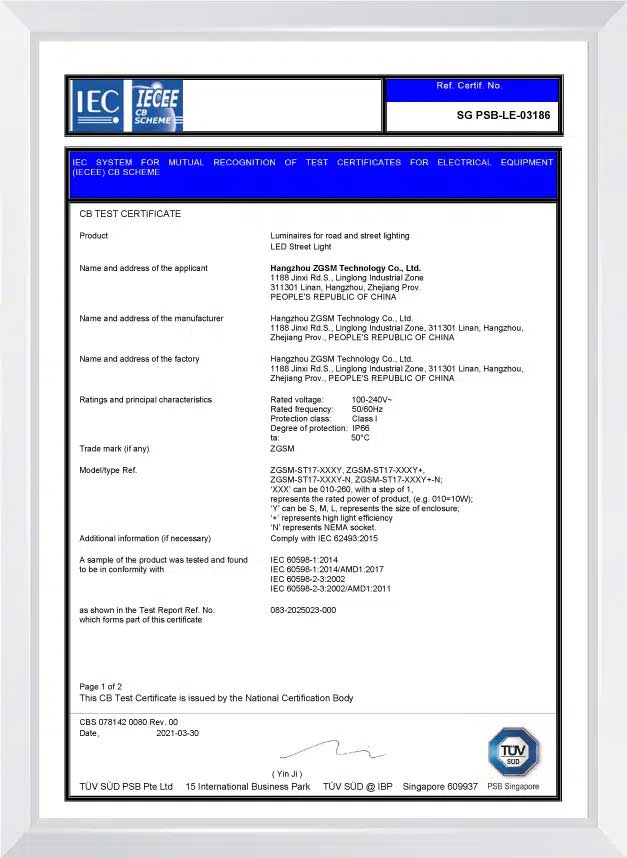 CB by TUV
SG PSB-LE-04609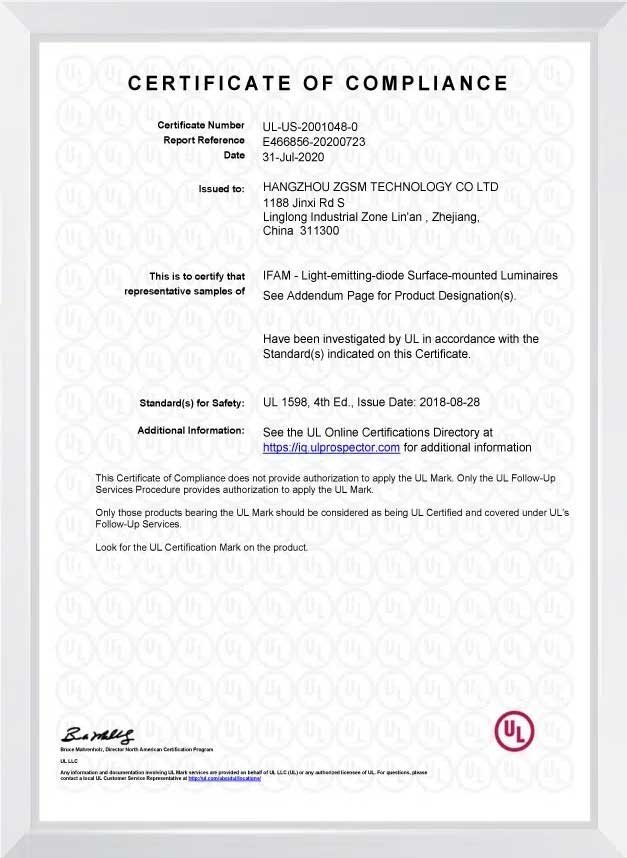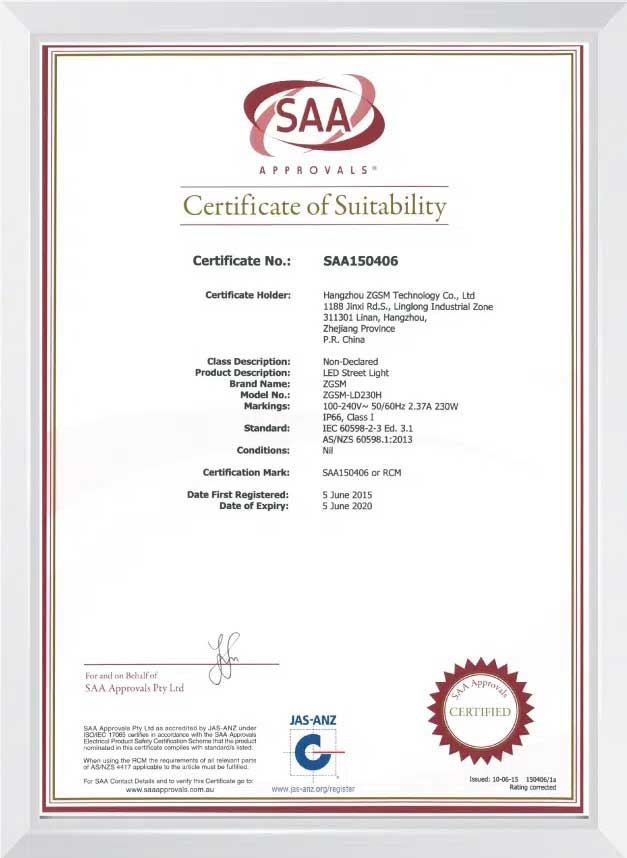 Customize Round Street Lights To Meet Your Specific Needs
Product customization is one of our unique competitive advantages. We support customizing power, color temperature, beam angle, control/dimming type, finish , package and other parameters to help you get a round street light that is perfectly right for your specific application. We tailor each requirement to your unique case for a very seamless, hassle-free and enjoyable experience.
Don't know which product and solution to choose? Don't worry. Just tell us your requirements, and ZGSM's professional team will provide you with the most professional and suitable lighting proposals.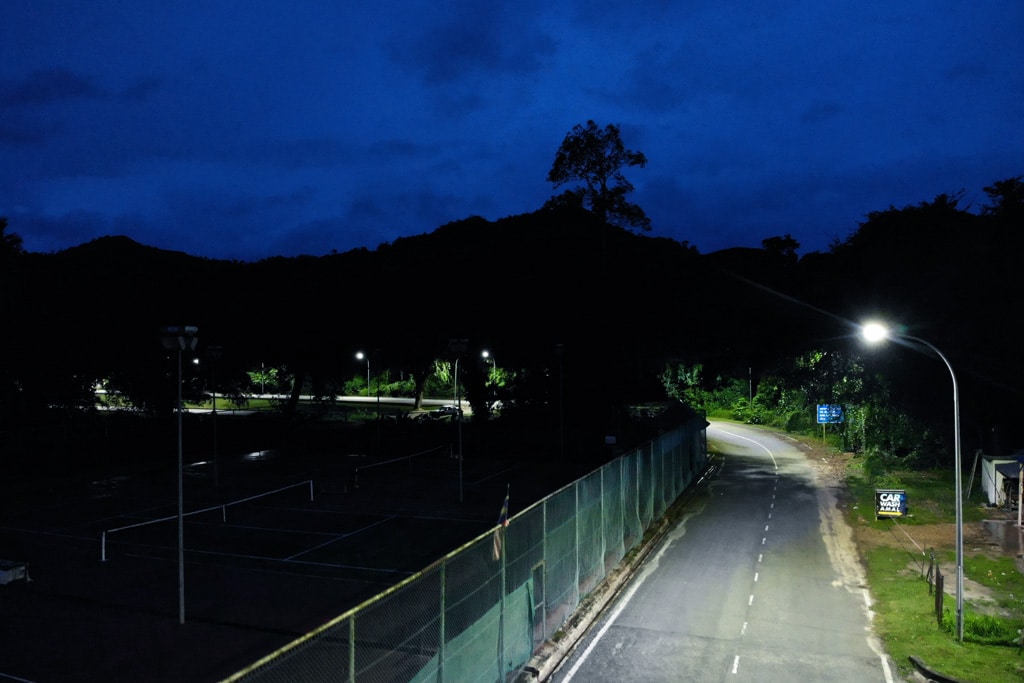 Series Halo Round LED Street Light Application
Our round LED street lights with side entry mounted are suitable for outdoor areas and changeable weather. Their unrivaled quality and versatility mean they are a first-class solution for a wide range of lighting applications.
Application Scenario
Main Roads/Public Roads
Residential Roads
Gardens
Parks
Bridges
Parking Lots
Express Roads
Build and Price Your Own Street Light Fixture Today!
Determining the cost of street light fixtures is a simple and transparent process. All we require from you are details about your application, project location, and project scale. By filling out the form below, our team of lighting experts will work diligently to design and construct street light fixtures that precisely meet your specific requirements.Get in touch with us today to receive a comprehensive system overview and lighting layout, meticulously tailored to your project's specifications. At ZGSM, we have no minimum order quantity, and we are pleased to offer free samples of our high-quality street lights.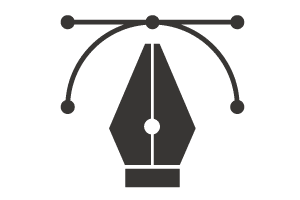 FREE DESIGN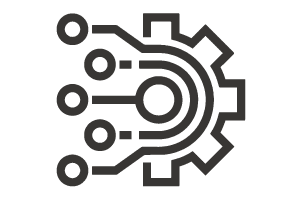 OEM/ODM/SKD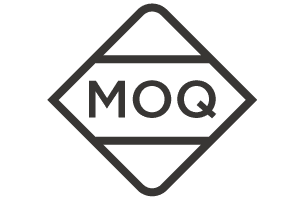 NO MOQ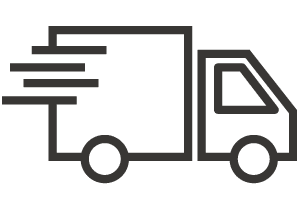 FAST DELIVERY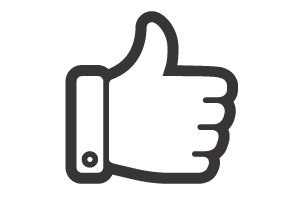 HIGH QUALITY