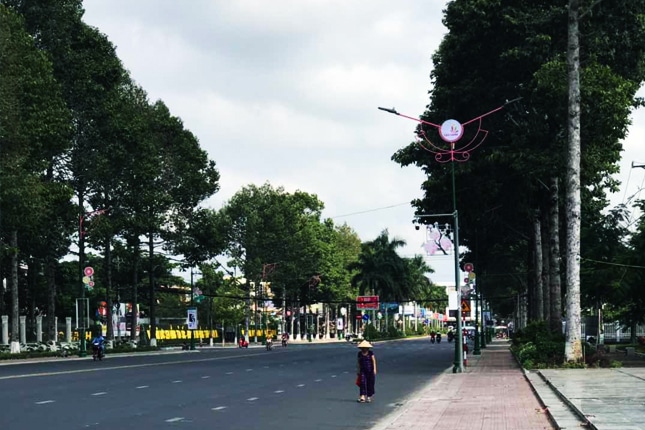 Smart street light for urban lighting in Vietnam
The Vietnam urban smart Street light project completed in 2019 uses K series LED smart street lights. The smart street lamp can be controlled and monitored remotely for easy management and maintenance. This allows authorities to change lighting Settings and detect problems before they become significant, which significantly reduces manual maintenance costs. Smart street lighting system can be easily scaled up or down depending on the size and requirements of a city's lighting infrastructure. This allows them to adapt to different urban environments and budgets.
Client Feedback In This Project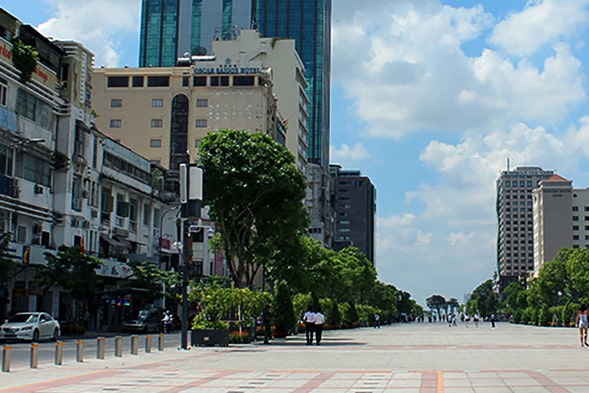 The Problem
Smart street lamps are designed to use energy more efficiently than traditional street lamps.
Traditional street lamps can not realize intelligent control, high cost of manual maintenance, single function, can not meet the needs of modern lighting.
Traditional street lamps have a short service life and light pollution, which makes them unsuitable for different urban environments and budgets.
The Solutions
The K Series LED Smart street lights are equipped with Inventronics 1-10V dimming drivers and ZIGBEE Smart control systems, and all 55 LED street lights can be controlled from a computer or smartphone. With a two-arm installation, two lights are mounted on a pole, one to illuminate the driveway and one to illuminate the pedestrian area. Smart street lighting is an advanced lighting system that uses smart technologies such as sensors, communication systems, and automation to provide better lighting and energy efficiency.

These systems are typically designed to respond to external factors such as pedestrian and vehicle traffic, weather conditions, and time of day to optimize their performance and reduce energy consumption. They can also be integrated with smart city systems to better control and manage urban infrastructure, improve security and enhance citizens' overall quality of life.

project Details
| | | | |
| --- | --- | --- | --- |
| Product | Model | CCT/ Optics | Quantity |
| 150w smart street light | ZGSM-LD150KL | 4000K, type III | 55pcs |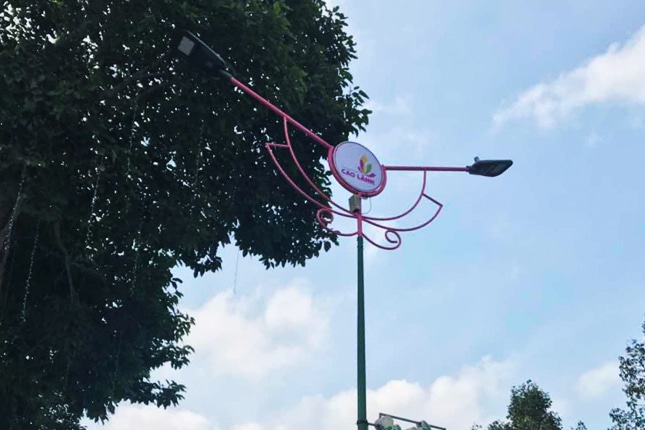 The Result
According to customers' feedback, the biggest gain brought by the intelligent street lamp project is that it saves a lot of labor maintenance costs, saves energy, and reduces the cost of electricity. The intelligent control system brings them a new modern intelligent experience, which improves the happiness of the city. They are very satisfied with the technical support and products provided by ZGSM.
ZGSM offers comprehensive lighting solutions
For various scenarios including street lighting, urban lighting, highway lighting, parking lot lighting, stadium lighting, sports lighting, factory lighting, warehouse lighting, gas station lighting, and tunnel lighting. Our solutions are designed to provide efficient and reliable illumination, enhancing safety and visibility in these environments.
Frequently Asked Questions
We know you might have more questions, so here's a list of the questions we get asked the most about Smart street light.
Contact Us Right Now!
*Your privacy is respected, and all information is secure.