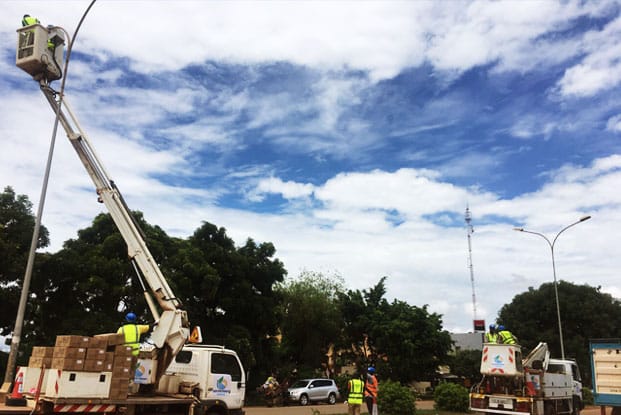 city street lamp in burkina faso
In order to facilitate both automotive and pedestrian traffic while also taking into account aesthetics and energy economy, this city street lamp street lighting scheme was created for a Palestinian metropolitan route. We street lighting design to mount the light poles on the walls of the buildings along the street, because the local roadways are so narrow. The technicians suggested H-shaped 2M lenses, 120W streetlights.
Client Feedback In This Project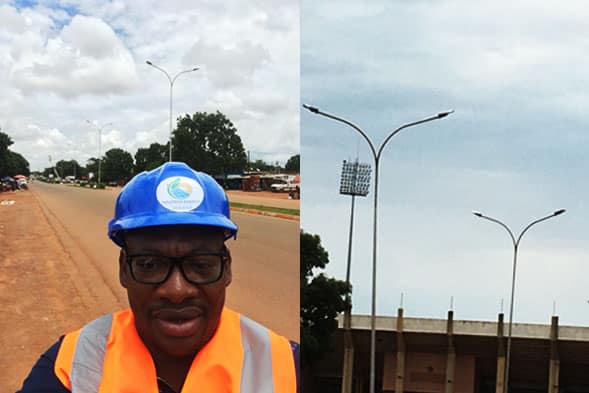 The Problem
The street lighting design in the past was completely absurd. The street light poles on both sides of the road caused the congested metropolitan roads to become even narrower.
Insufficient lighting to allow for both safe vehicular and pedestrian traffic.
Energy inefficiency, which has an impact on the environment and leads to excessive electricity expenses.
Poor aesthetic judgment results in ugly and unattractive street lighting.
Improper placement of light poles results in clogged automobile and pedestrian traffic.
The Solutions
We provide consumers practical solutions for street lighting design, including LED light sources and light poles built of high-strength aluminum alloy. 42pcs of 120W urban street lights were created by our lighting designers, in order to increase street light brightness and assure nighttime visibility for both vehicles and pedestrians. and accomplish the goal of energy conservation and maintenance cost reduction.

project Details
| | | | |
| --- | --- | --- | --- |
| Product | Model | CCT /Optics | Quantity |
| 120W Street Lamp | ZGSM-LD120H4 | 5700K, 2M | 165pcs |
| 100W city street lamp | ZGSM-LD100H5 | 5700K, 2M | 165pcs |
| 80W Street Lamp | ZGSM-LD80H4 | 5700K, 2M | 165pcs |
| 60W street lamp supplier | ZGSM-LD60H6 | 5700K, 2M | 165pcs |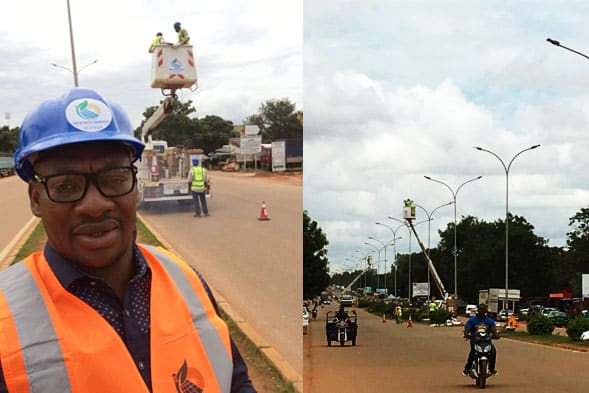 The Result
The customer implemented our street lighting design concept and installed new street lights effectively, illuminating the road at night and enhancing both pedestrian and vehicular safety. Customers will additionally benefit from decreased electricity costs and a longer lifespan as a result of the new streetlights' use of energy-efficient LED technology.
ZGSM offers comprehensive lighting solutions
For various scenarios including street lighting, urban lighting, highway lighting, parking lot lighting, stadium lighting, sports lighting, factory lighting, warehouse lighting, gas station lighting, and tunnel lighting. Our solutions are designed to provide efficient and reliable illumination, enhancing safety and visibility in these environments.
Frequently Asked Questions
We know you might have more questions, so here's a list of the questions we get asked the most about led Street Lamp.
Contact Us Right Now!
*Your privacy is respected, and all information is secure.