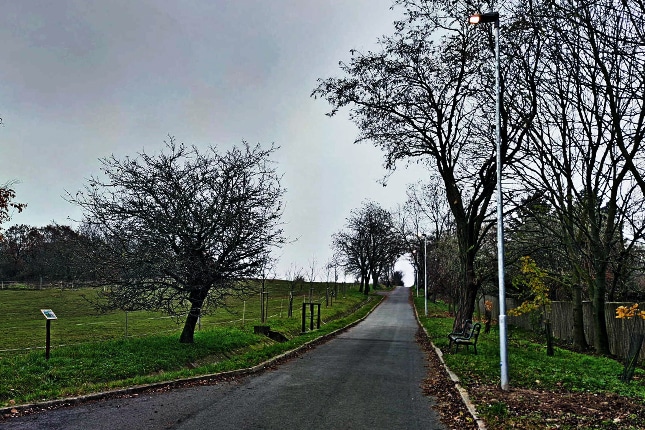 smart street lights in a park in Slovakia
The K series LED Smart Street Lights replacing the traditional street lamp project in a park in Slovakia will be completed in 2020. The whole project uses 110pcs LED smart street lamps, which are installed on the 6-meter high pole and use Zigbee intelligent control system. It is an excellent smart city street lighting.
Client Feedback In This Project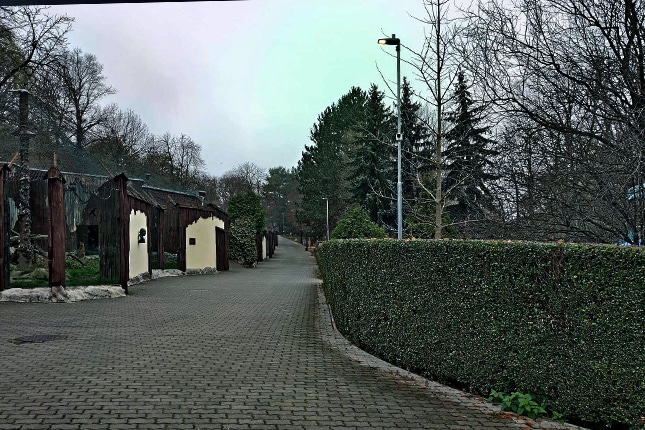 The Problem
Old street lamps have been unable to meet the lighting requirements, dim lights not only can not illuminate the road but also have safety risks.
The old street lamp has no intelligent control function, can not realize intelligent control, is inconvenient for management, and also wastes resources.
Street lamps used in parks should not only meet the lighting needs but also be beautiful in appearance. Smart Street Lights with a beautiful appearance are needed to replace the old street lamps at a time.
The Solutions
The appearance of the K series Smart Street Lights adopts the classic cobra head design to increase the echo with the landscape. Customers are equipped with Zigbee intelligent control system, convenient staff remote control lamps, and save maintenance costs. The LED lighting level and the glare design of the lamps make visitors feel comfortable, satisfying the lighting while being more environmentally friendly.

project Details
| | | | |
| --- | --- | --- | --- |
| Product | Model | CCT/ Optics | Quantity |
| 60w Smart Street Lights | ZGSM-LD55KS | 3000K, type II | 110pcs |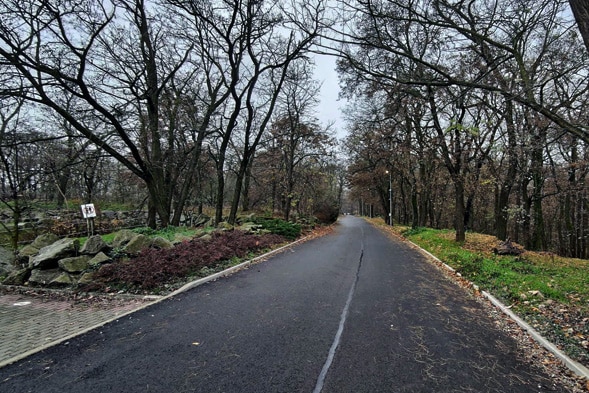 The Result
Smart LED street light will automatically dim when there are fewer people and can be turned on and off at a certain time, saving customers a lot of money on electricity bills. Remote intelligent control is more convenient for staff management. The customer is very satisfied with this smart street lamp, which not only meets the lighting needs of the park but also adds another scenery to the park with its exquisite appearance.

Smart street lights are a type of advanced lighting system that uses sensors, wireless communication, and data analytics to optimize lighting efficiency and reduce energy consumption. These lights can adjust their brightness and turn on or off based on the presence or absence of people, vehicles, or ambient light. Smart street lights are a key component of smart cities because they improve public safety, reduce carbon emissions, and save energy costs.
ZGSM offers comprehensive lighting solutions
For various scenarios including street lighting, urban lighting, highway lighting, parking lot lighting, stadium lighting, sports lighting, factory lighting, warehouse lighting, gas station lighting, and tunnel lighting. Our solutions are designed to provide efficient and reliable illumination, enhancing safety and visibility in these environments.
Frequently Asked Questions
We know you might have more questions, so here's a list of the questions we get asked the most about led Smart Street Lights.
Contact Us Right Now!
*Your privacy is respected, and all information is secure.