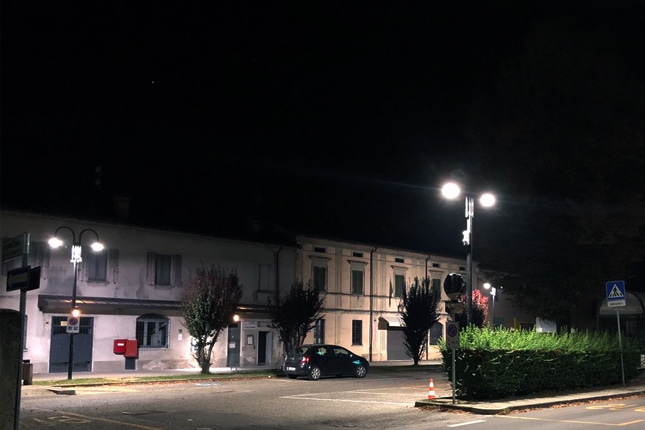 Round street light in a parking lot in Italy
The Italian parking lot lighting project to be completed in 2020 uses ZGSM L series LED Round street light. The round street lamp is very European design, beautiful and generous, and can not only meet the lighting needs but also has ornamental value. These lights are usually mounted on high poles or structures on streets or roadsides to provide illumination and improve visibility at night or in low-light conditions.
Client Feedback In This Project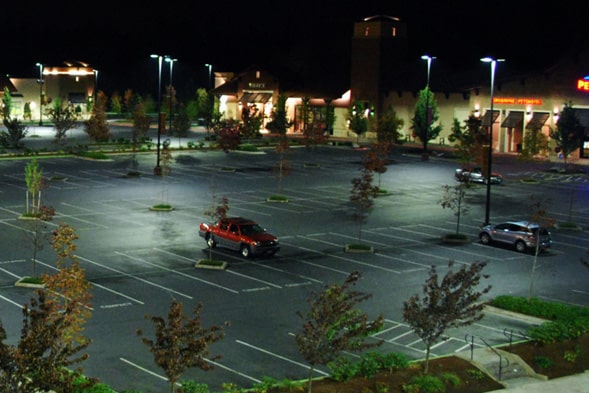 The Problem
The parking lot is not illuminated by parking lights, which affects the travel of vehicles and pedestrians.
The appearance and performance of traditional street lamps can not keep up with the needs of modern urban development.
The parking lot needs a smart street lamp to meet lighting needs and save energy.
The shape of the street lamp chosen should be integrated with the surrounding environment.
The Solutions
Customers choose an L series Round street light, installed on a 6m high pole, double head one pole, lamps and lanterns very European design, beautiful and generous, to create a modern parking lot, and the surrounding environment integrated. L series LED post top light has four installation methods, tool-free opening design, to meet customers' various installation environments and lighting requirements. The round street lamp is a common lighting fixture on streets, roads, and highways. Round street lights can also be equipped with features such as motion sensors, photocells, and timers to control their operation and save energy.

project Details
| | | | |
| --- | --- | --- | --- |
| Product | Model | CCT/ Optics | Quantity |
| 56w Round street light | ZGSM-LD56LMB | 4000K, 3M | 25pcs |
| 100w round led street light | ZGSM-LD100H5 | 4000K, 3M | 2pcs |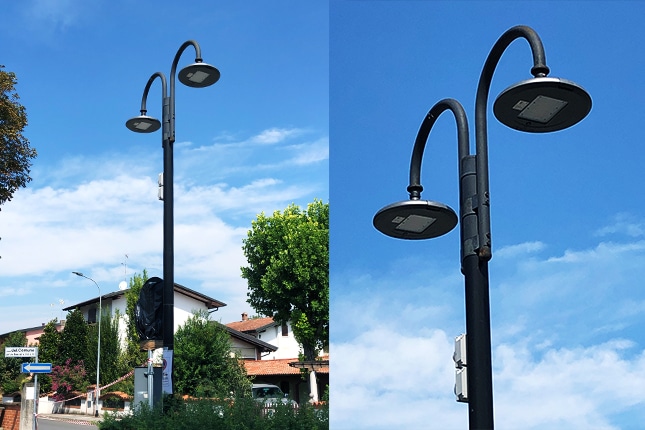 The Result
L series LED round street lights illuminate the whole parking lot, and its unique exterior design and excellent lighting effect have won high appreciation from customers. Streetlights are dimmable and have different power levels at different times of day during rush hours before midnight and off-peak hours after midnight, greatly reducing energy consumption while meeting lighting needs and further saving the cost of led streetlights.
ZGSM offers comprehensive lighting solutions
For various scenarios including street lighting, urban lighting, highway lighting, parking lot lighting, stadium lighting, sports lighting, factory lighting, warehouse lighting, gas station lighting, and tunnel lighting. Our solutions are designed to provide efficient and reliable illumination, enhancing safety and visibility in these environments.
Frequently Asked Questions
We know you might have more questions, so here's a list of the questions we get asked the most about Round street light.
Contact Us Right Now!
*Your privacy is respected, and all information is secure.