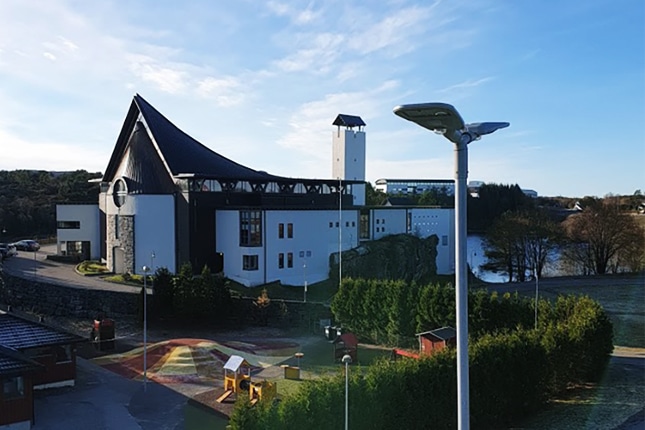 Motion sensor street light for the mountainous area in Norway
The motion sensor street light project was completed in Norway in 2018. The K series street light with motion sensor of ZGSM is selected, which can realize the control of street lamp lighting, save energy and reduce electricity costs. Lamps installed in sparsely populated mountainous areas not only light the road but also add warmth to the whole mountain area.
Client Feedback In This Project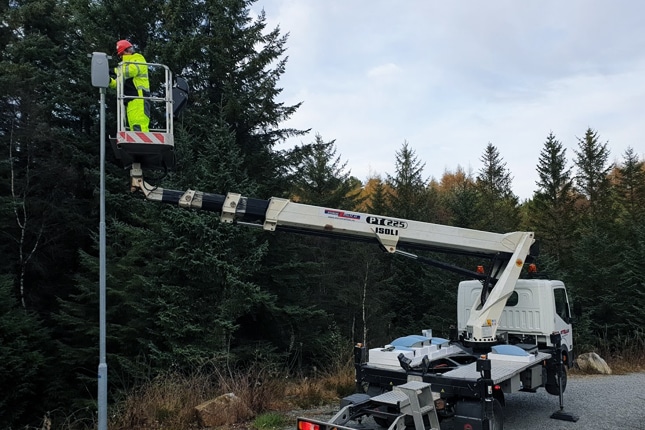 The Problem
The lack of lighting in mountainous areas requires the installation of street lamps to illuminate roads and living areas.
Ordinary street lamps will cause a waste of resources, but the motion sensor street lamps can realize street lamp control, can save energy and reduce electricity costs.
Traditional street lamps require manual switching, regular replacement of light bulbs, repair, etc., and the maintenance cost is high. The motion sensor street lamp can be controlled autonomously, reducing the cost of manual maintenance and maintenance complexity.
The Solutions
K series motion sensor street light adopts the design of tool-free opening, with anti-fall rope protection, very easy to install and maintain, the use of a motion sensor helps to save energy and reduce electricity costs. The color temperature of 3000K not only illuminates the road but also makes people feel comfortable.

Motion sensor LED street light is outdoor lighting that uses motion sensors to detect motion and automatically turn on the lights. The lights are designed for outdoor areas such as streets and sidewalks, which require adequate lighting for safety and security purposes. Motion sensor technology ensures that lights only come on when needed, which helps save energy and lower electricity bills. In addition, these lights are durable and weather resistant, making them suitable for use in all types of outdoor environments.

project Details
| | | | |
| --- | --- | --- | --- |
| Product | Model | CCT /Optics | Quantity |
| 120W Motion sensor street light | ZGSM-LD120KM | 3000K 3M 5050 | 110pcs |
| 60W LED Motion sensor street light | ZGSM-LD60KM | 3000K 3M 5050 | 110pcs |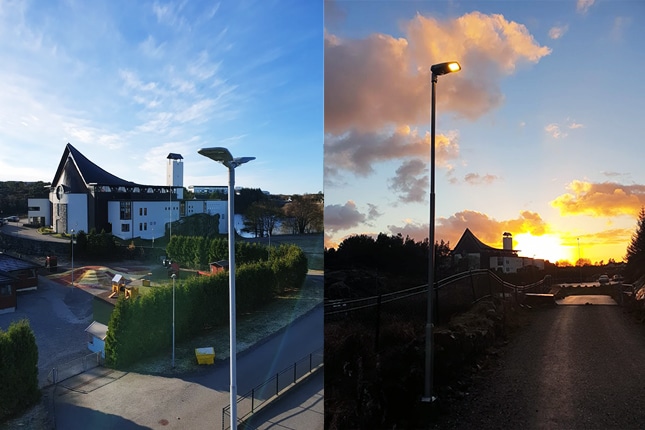 The Result
Motion sensor street light don't need to be on 24 hours a day. They only turn on when a person or car is passing by, thus saving energy and electricity bills. The application of motion sensor street lamps in mountainous areas can bring many benefits, not only improving the safety of driving and walking at night, but also saving energy and reducing consumption, and improving the comfort of traveling at night. The customer was very satisfied with the whole street lighting project.
ZGSM offers comprehensive lighting solutions
For various scenarios including street lighting, urban lighting, highway lighting, parking lot lighting, stadium lighting, sports lighting, factory lighting, warehouse lighting, gas station lighting, and tunnel lighting. Our solutions are designed to provide efficient and reliable illumination, enhancing safety and visibility in these environments.
Frequently Asked Questions
We know you might have more questions, so here's a list of the questions we get asked the most about LED motion sensor street light.
Contact Us Right Now!
*Your privacy is respected, and all information is secure.