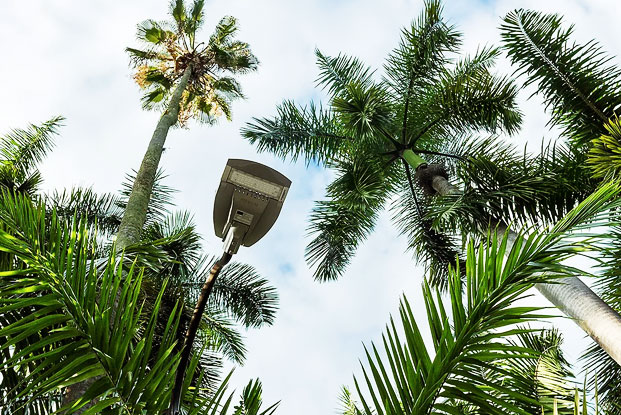 LED Street Light Fixture in Urban Roads
The project, with a total expenditure of 5 million yuan, is situated on an urban road in Colombia with a road width of 10 metres and led street light fixture spacing of 25 metres. With 32 LED street light fixtures on each side, the design divides the street lights into north and south sides. The road's entire height disparity is roughly 80 cm. Street lighting placement should take into account the height of various road segments in addition to ensuring that the full length of the road is lit.
Client Feedback In This Project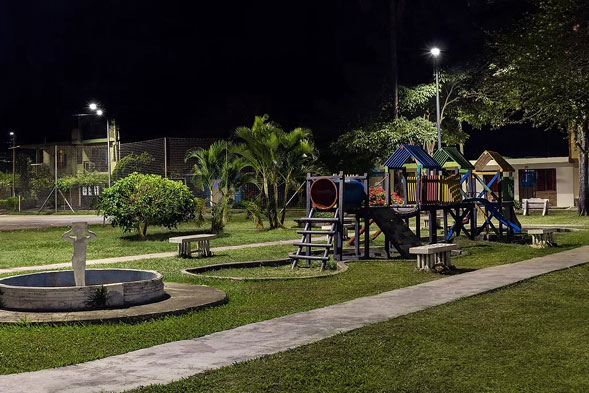 The Problem
The majority of the previous street lighting technology used conventional incandescent or fluorescent bulbs, etc., and these lamps had numerous issues.
They are not environmentally beneficial in the first place because they use an energy-intensive light-emitting principle that will result in significant energy waste. Furthermore, traditional bulbs produce a lot of heat, which not only raises the air conditioner's maintenance costs but also hastens the seasonal melting above, leading to increased energy loss.
The regular replacement or repair of bulbs required by traditional lamps makes maintenance extremely complex and wasteful of both time and money as well as human resources. In this sense, the city has undergone significant changes as a result of the development of LED street light fixtures.
The Solutions
The lighting design team at ZGSM first installed LED street lights for various areas of the road surface using light poles of various heights. Second, when determining the distance between the light poles, careful calculation and research were done in accordance with factors like the traffic flow and the flow of people in this road section, and finally A distance of 25 metres was determined for optimal lighting. The high place is lit by a light pole that is 10 metres tall, and the low place is lit by a light pole that is 8 metres tall.
Regarding the particular LED street light option, ZGSM went with a high-quality LED Street Light Fixture, which offers several benefits like energy savings, durability, and environmental preservation. The LED street lamp head uses a unique cooling design that significantly extends the product's lifespan.
It is made of a magnesium-aluminum alloy, and the surface has undergone special treatment that not only prevents corrosion but also enhances the product's ability to dissipate heat. Additionally, LED street lights have an illumination level of up to 30 Lux, which can significantly lower power consumption as well as operation and maintenance expenses while maintaining high-quality lighting.
project Details
| | | | |
| --- | --- | --- | --- |
| Product | Model | CCT /Optics | Quantity |
| led street light fixture | ZGSM-LD35H | 4000K, 2M | 6500pcs |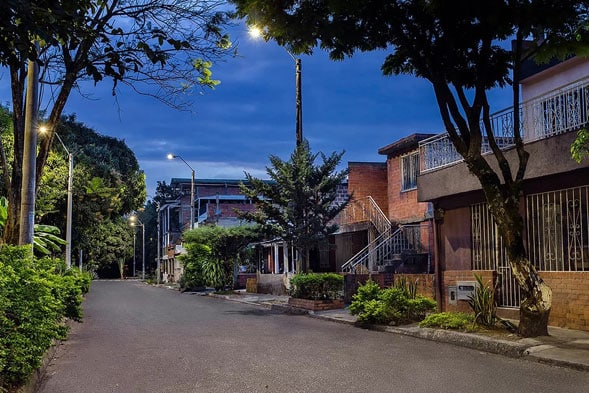 The Result
When the project was finished, the effect was warmly appreciated by the concerned departments. The illumination effect produced by LED street light fixtures is consistent and bright, which greatly increases both pedestrian and vehicular safety.
With its excellent quality and performance, the LED street light has shown excellent performance and good environmental protection benefits in daily use and maintenance. It has also made the appropriate contribution to urban energy conservation and emission reduction, environmental beautification, and improvement of city image. contribute.
As urbanisation has advanced steadily in recent years, numerous locations have given outdoor street light fixtures projects an increasing amount of attention. LED street lights are becoming more and more popular on the market as a symbol of environmental conservation, robustness, and energy efficiency.
ZGSM offers comprehensive lighting solutions
For various scenarios including street lighting, urban lighting, highway lighting, parking lot lighting, stadium lighting, sports lighting, factory lighting, warehouse lighting, gas station lighting, and tunnel lighting. Our solutions are designed to provide efficient and reliable illumination, enhancing safety and visibility in these environments.
Frequently Asked Questions
We know you might have more questions, so here's a list of the questions we get asked the most about led street light fixture.
Contact Us Right Now!
*Your privacy is respected, and all information is secure.