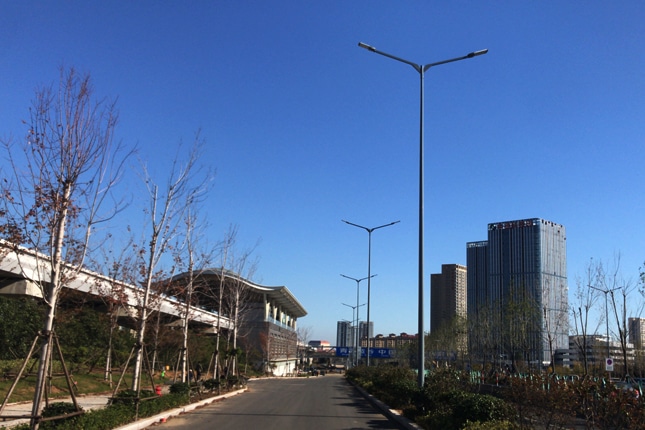 LED road light for seaside in Qingdao of china
The LED road light project in the coastal city of Qingdao, China was completed in 2019. ZGSM's H Series road light led was used. The street lamp is mounted on a 14 meter high pole with two arms. Since street lamps are installed in coastal areas, the environment has high requirements for salt spray prevention of lamps. The H street lamp has a salt spray test report, which can be used safely at the seaside. The modular design increases the heat dissipation function of lamps. The customer is very satisfied with this product.
Client Feedback In This Project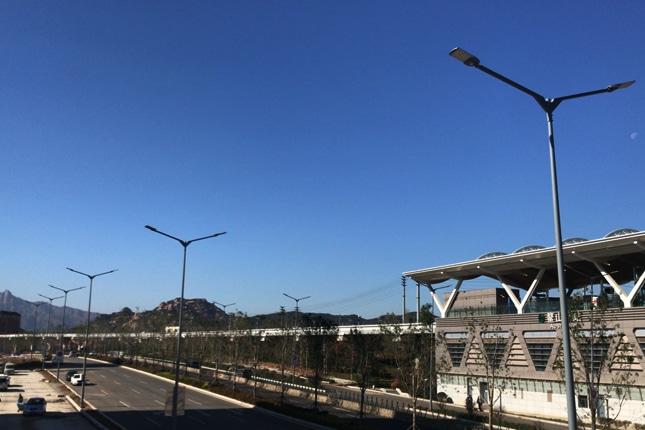 The Problem
New roads lack led road light to illuminate them, causing inconvenience to cars and pedestrians.
Because it is a coastal area, lamps must be anticorrosive treatment, so as not to affect normal use.
Because the project is still under construction, there will be security risks if there is no LED street lighting.
The Solutions
After knowing the location and specific situation of the project, the customer adopted the H series led road light. The shell of this street lamp is made of anti-salt spray plastic powder and special anti-corrosion treatment. The screws are made of 304 stainless steel. In addition, H series LED street lamps are also equipped with a variety of spectra to meet different installation environments.
Due to the wide width of the road, the client took our advice and installed two led road lights in both arms of one light pole, which not only illuminated the motorized road but also the non-motorized lane, providing convenience for cars and pedestrians.
project Details
| | | | |
| --- | --- | --- | --- |
| Product | Quantity | CCT /Optics | Quantity |
| 150W led road light | ZGSM-LD50H5 | 5000K, 3M | 358pcs |
| 240W led road light | ZGSM-LD240H5 | 5000K, 3M | 528pcs |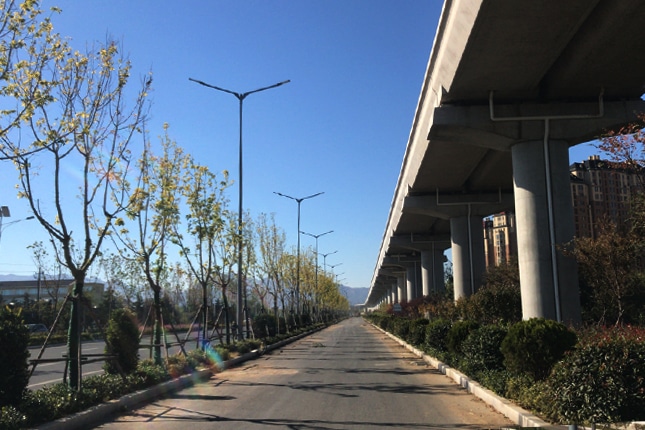 The Result
Because the customer has little experience in selecting LED road light, our sales staff and engineers conducted a free lighting simulation design for the customer's project through price comparison and finally selected H series LED street lamps for the customer. The customer was very satisfied with our products after the installation of street lamps and also shared the photos of this project with us happily. Looking forward to our next cooperation.
ZGSM offers comprehensive lighting solutions
For various scenarios including street lighting, urban lighting, highway lighting, parking lot lighting, stadium lighting, sports lighting, factory lighting, warehouse lighting, gas station lighting, and tunnel lighting. Our solutions are designed to provide efficient and reliable illumination, enhancing safety and visibility in these environments.
Frequently Asked Questions
We know you might have more questions, so here's a list of the questions we get asked the most about led road light.
Contact Us Right Now!
*Your privacy is respected, and all information is secure.