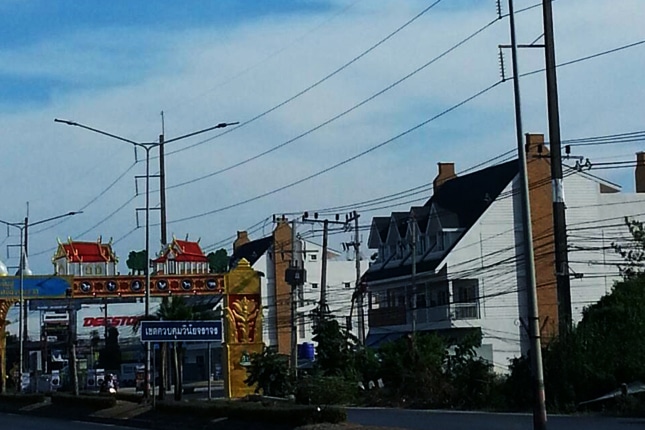 outdoor LED street light for main road in Thailand
This is an example of outdoor LED street light installation in Thailand. The whole project uses 300 LED street lights, which replace traditional street lighting. H street lamp continues to be popular not only because of their superb performance but also because of their unique modular design. The damage to individual modules will not affect the overall use of lamps, which is convenient for customers to maintain lamps in the future. IP66, IK10, and 10KV surge protection ensure the safety of the lamps in outdoor use.
Client Feedback In This Project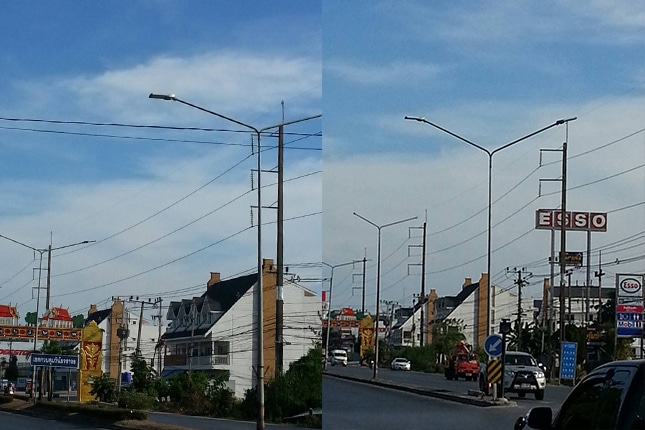 The Problem
Old street lamps emit yellow light, dim visual effects, and poor lighting effects.
Due to the close proximity of the road to residential areas, the dim lighting has led to frequent traffic accidents here.
Bad social phenomena such as theft often occur due to poor lighting.
Compared with an outdoor LED street light, old traditional street lamps consume more energy and are not environmentally friendly.
The Solutions
Because the customer is not very familiar with LED street lights, after consulting ZGSM company, according to the actual situation of the project, finally chose H series LED street lamps to replace the old street lamps before. Street lamps should not only meet the needs of road lighting but also consider the light pollution of the residential areas around the road. According to the lighting simulation design of ZGSM, a 165W anti-glare outdoor LED street light with a 1M spectrum is adopted. The unique design on the back of the street lamp has ultra-high heat dissipation performance, which is very suitable for this hot city.
project Details
| | | | |
| --- | --- | --- | --- |
| Product | Quantity | CCT /Optics | Quantity |
| 165W led street light | ZGSM-LD165H | 5000-5650K, 1M | 300pcs |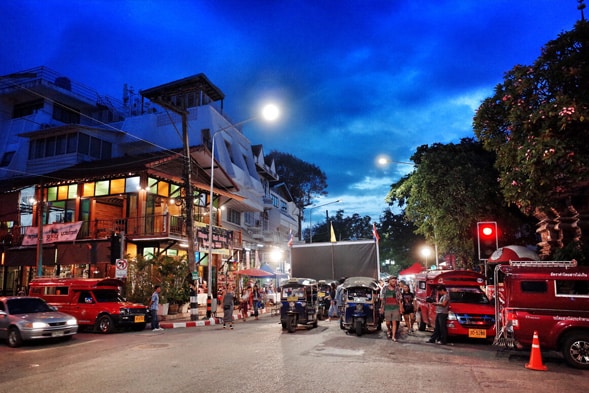 The Result
The new led outdoor pole top area light effect is excellent, the traffic order is better improved, and people's life and property safety is also guaranteed, which makes the originally somewhat chaotic street clean and orderly. More importantly, the use of LED allows customers to save more than 65% of the electricity bill, which solves a series of problems caused by old street lights. The customer was very grateful for the service we provided, and also very satisfied with the price of this waterproof street light price. Said that ZGSM is very professional in the design of the Outdoor LED street light, and shared the project photos.
ZGSM offers comprehensive lighting solutions
For various scenarios including street lighting, urban lighting, highway lighting, parking lot lighting, stadium lighting, sports lighting, factory lighting, warehouse lighting, gas station lighting, and tunnel lighting. Our solutions are designed to provide efficient and reliable illumination, enhancing safety and visibility in these environments.
Frequently Asked Questions
We know you might have more questions, so here's a list of the questions we get asked the most about Outdoor LED street light.
Contact Us Right Now!
*Your privacy is respected, and all information is secure.