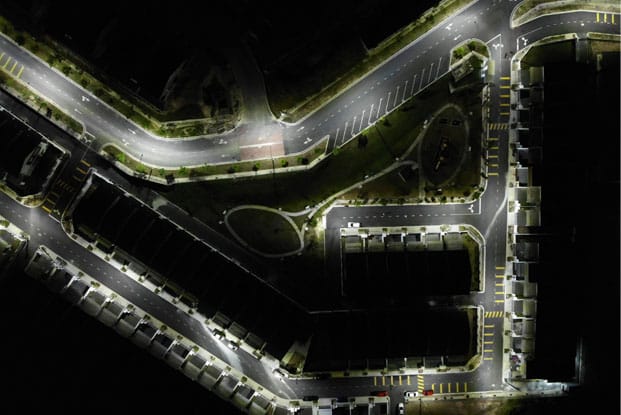 Led Outdoor Street Lighting On Community Roads in Malaysia
To increase the level of mobility and safety for residents, the Residential Area Owners Committee opted to update the led outdoor street lighting project. In Malaysia, there is a residential area called Shang Garden Community. The road lighting is outdated and the lights are destroyed as a result of the region's frequent severe rains, which impacts people' travel and safety.
Client Feedback In This Project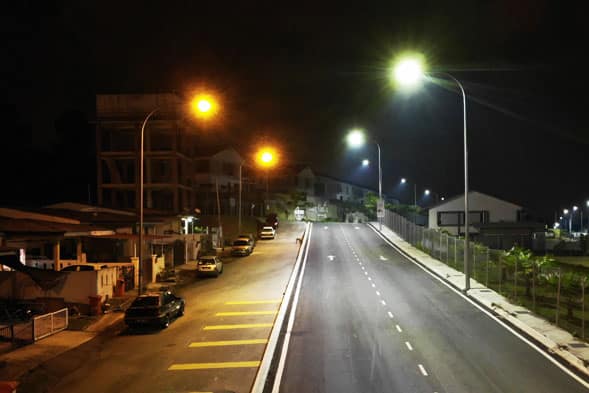 The Problem
Lightning damage to the LED driver is a common cause of street light failure.
Customers frequently report that local monkeys have broken street lights because there are many monkeys in the region.
Poor compatibility: Modern smart light poles are incompatible with older street lights.
Serious light pollution: Older equipment is more likely to produce light pollution, which lowers the standard of living for nearby citizens.
The Solutions
ZGSM has developed the following led outdoor street lighting replacement plan in accordance with the actual requirements of the Shang community and the requirements to prevent having an impact on the nearby residents:

Switch from high-pressure sodium (HPS) lamps with high energy consumption to LED street lights to save energy, and modify a 20KV surge protector to handle lightning strikes.
Use an intelligent street light system to automate lamp operation and energy management.
Enhance the streetlights' lighting quality while preventing and minimising light pollution.
project Details
| | | | |
| --- | --- | --- | --- |
| Product | Model | CCT /Optics | Quantity |
| led outdoor street lighting | ZGSM-LD165H | 5700K,3M | 280pcs |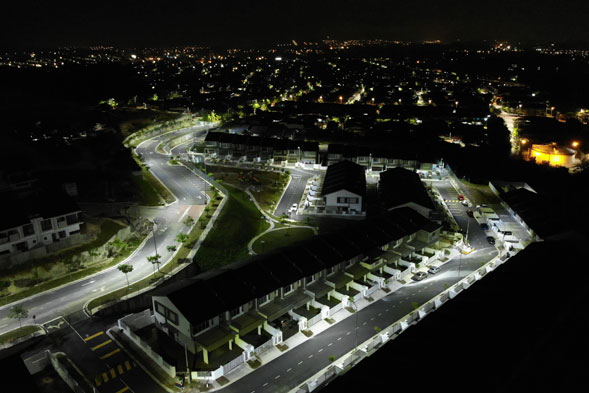 The Result
The energy efficiency has significantly increased with the replacement led outdoor street lighting, which uses less energy. Failures of LED drivers are significantly decreased.
The intelligent street lighting system can automatically respond to diverse time periods and weather conditions and has the capabilities of energy regulation and accurate control.
The operation for controlling street lights is straightforward and practical, and maintenance costs are significantly decreased. The community's residents' level of safety and mobility can be raised thanks to these repair and improvement efforts, which will also help the area develop sustainably.
ZGSM offers comprehensive lighting solutions
For various scenarios including street lighting, urban lighting, highway lighting, parking lot lighting, stadium lighting, sports lighting, factory lighting, warehouse lighting, gas station lighting, and tunnel lighting. Our solutions are designed to provide efficient and reliable illumination, enhancing safety and visibility in these environments.
Frequently Asked Questions
We know you might have more questions, so here's a list of the questions we get asked the most about led outdoor street lighting.
Contact Us Right Now!
*Your privacy is respected, and all information is secure.