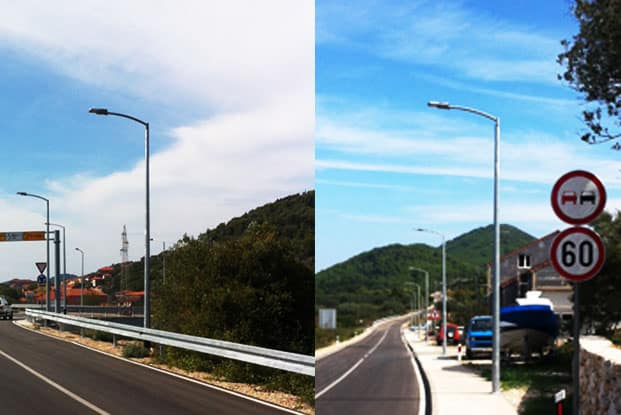 Smart City Street Lighting On Main Roads In Croatia
Croatian smart city street lighting project employs the most cutting-edge smart city lighting technologies, including motion sensor led street light, Dali and Zigbee control. This smart city lighting project's utilisation of intelligent sensors and control systems is its key component.
Vehicles and pedestrians can both be detected by sensors, which can then automatically modify the brightness of the lights. When necessary, the control system may alter lights and sound an alarm while also remotely monitoring each light pole's condition.
Client Feedback In This Project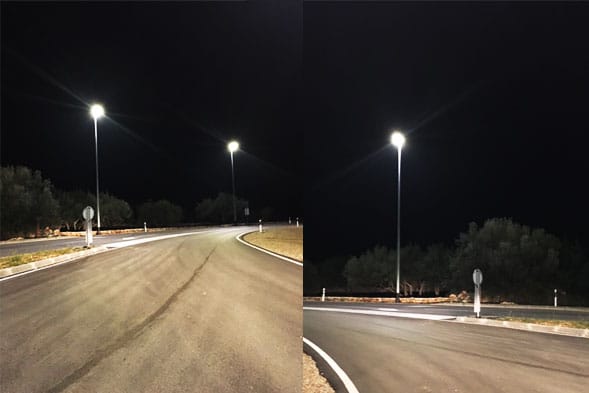 The Problem
The control methods of traditional street lights are relatively limited, and the lighting cannot be dynamically adjusted according to needs, nor can it be remotely controlled and managed through the Internet. If it is not possible to intelligently control the turning on and off of street lights according to the time. The lighting effect of the traditional street lighting system is not uniform enough, the light in some areas is obviously insufficient, and the light in some areas is too bright, which will affect the safety of pedestrians and vehicles during driving.
The Solutions
To address the expanding smart city street lighting needs of clients, ZGSM has dedicated itself to the research, development, and production of high-quality and dependable LED street lighting products. Because we are aware that every customer has unique smart urban lighting requirements, we offer them individualised lighting solutions.
In this instance, we chose the H series 65W modular street lamp with an installation height of 6 metres to swap out the old 250W metal halide bulb as part of a customised professional lighting solution for the customer. After actual application testing and data analysis, this solution's energy saving rate reached 70%, significantly lowering customers' energy consumption and maintenance expenses while also improving lighting effects for them.
project Details
| | | | |
| --- | --- | --- | --- |
| Product | Model | CCT /Optics | Quantity |
| 65W smart city street lighting | ZGSM-LD65H | 4000K/2M | 1350pcs |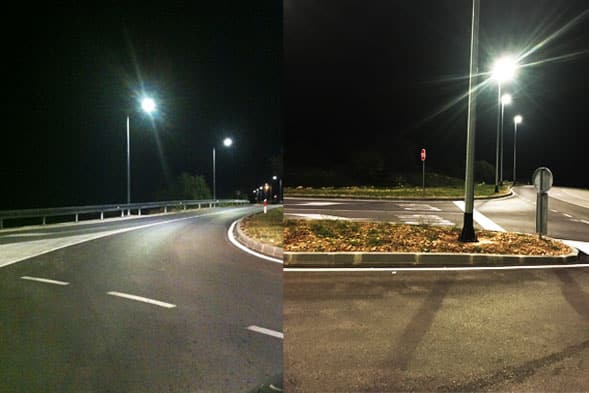 The Result
The H series 65W modular street light utilises contemporary smart city street lighting technology and offers the advantages of high efficiency, energy savings, superb brightness, and long life.
We also provide customers with expert installation and maintenance services, such as street lamp installation, circuit wiring, control system setup and maintenance, etc., to ensure the efficient execution and dependable functioning of the scheme.
Our knowledgeable staff's broad lighting experience and technical prowess enable them to provide customers with a wide range of technical support and services to meet their different needs.
Due to the acclaim and confidence of our clients, we have further cemented our position as the industry leader. Our customers have profited significantly economically and socially from our lighting solutions.
ZGSM offers comprehensive lighting solutions
For various scenarios including street lighting, urban lighting, highway lighting, parking lot lighting, stadium lighting, sports lighting, factory lighting, warehouse lighting, gas station lighting, and tunnel lighting. Our solutions are designed to provide efficient and reliable illumination, enhancing safety and visibility in these environments.
Frequently Asked Questions
We know you might have more questions, so here's a list of the questions we get asked the most about smart city street lighting.
Contact Us Right Now!
*Your privacy is respected, and all information is secure.