Residential Street Light On Community Road in Malaysia
The necessary auxiliary infrastructure, such as residential street light, must be put in place before the new community may be used. For citizens' safety, selecting the correct street illumination is essential. A high-efficiency and energy-saving project was requested from ZGSM by the Malaysian community property corporation. plan for public lighting. Finally, ZGSM decided on a series H LED street light for the client.After the customer installed the street light produced by ZGSM, the community was able to complete the delivery smoothly.
Client Feedback In This Project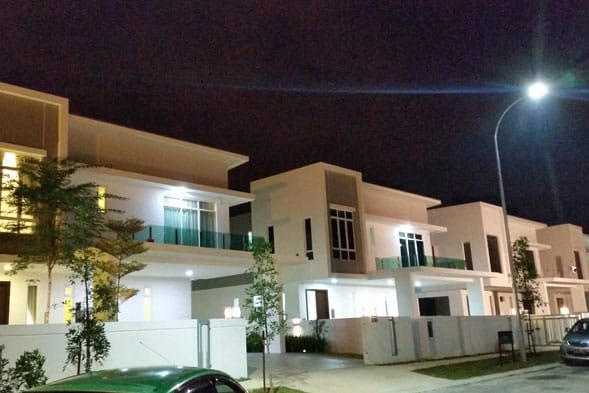 The Problem
A Malaysian community property firm is our client. Before inhabitants are given the keys to the new community, enough residential street light must be installed, not only to assure their safety but also to boost the property company's financial gains. Therefore, a solution is desperately needed by property firms.
The Solutions
Installing H series street lights was the lighting option offered by ZGSM to consumers. For installation, we choose to use a specialised residential street light that offers a number of benefits, including energy efficiency, environmental protection, long service life, and extensive light coverage. Residential street lights also support more intelligent control methods, like automatic induction control and energy-saving control, when compared to typical street lights. In order to conserve energy, these systems make sure that street lights are automatically turned on at night and off during the day.

project Details
| | | | |
| --- | --- | --- | --- |
| Product | Model | CCT /Optics | Quantity |
| 135W residential street light | ZGSM-LD135H | 5000K /3M | 500pcs |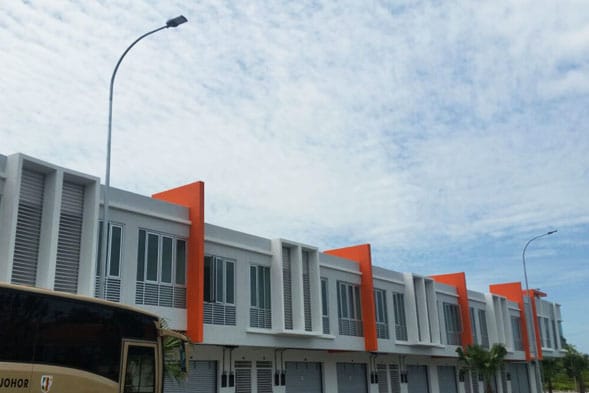 The Result
Property management firms respected our knowledge and valued the dependable street lighting solutions and additional services we offered when they learnt about our solutions.
The customer requested that our employees speak with them during the initial installation so that there is no unwanted disruption during use on the road, such as excessive loudness or agitation.
Customers highly assess our job quality and nice service thanks to this feedback option. ZGSM is a professional residential street light manufacturer in the long run. It may help customers with the installation and commissioning of street lamps in addition to offering them sophisticated lighting solutions for street lamps. Customers now have greater faith in us and are more willing to work with us as a result.
ZGSM offers comprehensive lighting solutions
For various scenarios including street lighting, urban lighting, highway lighting, parking lot lighting, stadium lighting, sports lighting, factory lighting, warehouse lighting, gas station lighting, and tunnel lighting. Our solutions are designed to provide efficient and reliable illumination, enhancing safety and visibility in these environments.
Frequently Asked Questions
We know you might have more questions, so here's a list of the questions we get asked the most about residential street light.
Contact Us Right Now!
*Your privacy is respected, and all information is secure.