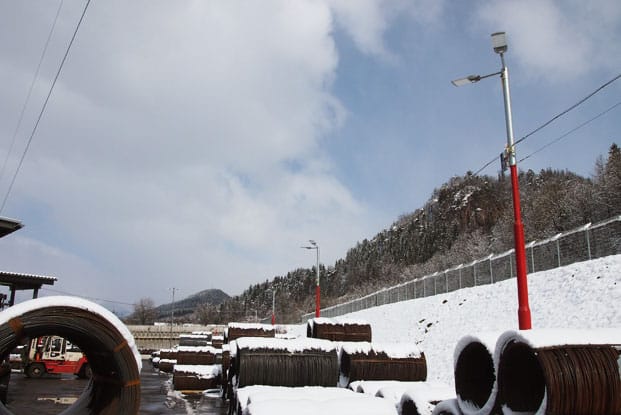 Outdoor Street Lights for Warehouse
An Austrian client's outdoor street lights project. For outdoor warehouse lighting, it is necessary to put street lights all around it. Good lighting for warehouses can increase worker productivity, lower safety mishaps, and increase warehouse safety.
Client Feedback In This Project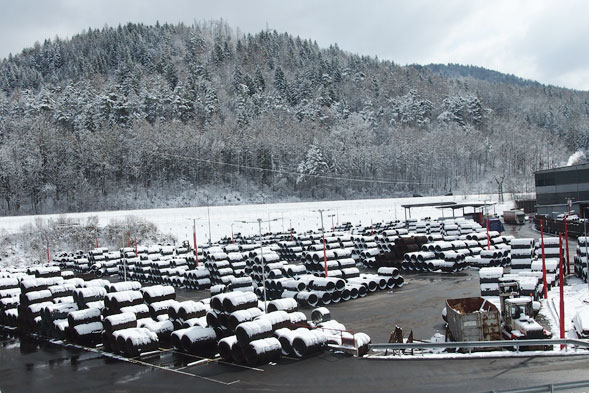 The Problem
Inadequate lighting: When the street lights outside the warehouse don't provide enough light, the outside of the warehouse gets quite dark, creating a dangerous condition.
Uneven lighting: If street lights are distributed unevenly, some local areas may experience excessively high or excessively low brightness, posing visual irritation and safety issues.
High energy use: The long-term running of the street lights outside the warehouse uses a high amount of electricity, raising the business's energy costs.
The Solutions
ZGSM considers the need to calculate the number of street lights that must be installed, as well as the height and brightness needs of the outdoor street lamp, according to the size of the warehouse and the usage scenarios, when designing solutions for customers.
Street lights that use less energy and require less upkeep should be chosen. Street lights must be resilient and safe due to the severe warehouse environment. So, for our consumers, we selected 128pcs 200W outdoor street lights.


project Details
| | | | |
| --- | --- | --- | --- |
| Product | Quantity | CCT /Optics | Quantity |
| 200W sensor street lamp | ZGSM-LD200H | 4000K, 1S | 128pcs |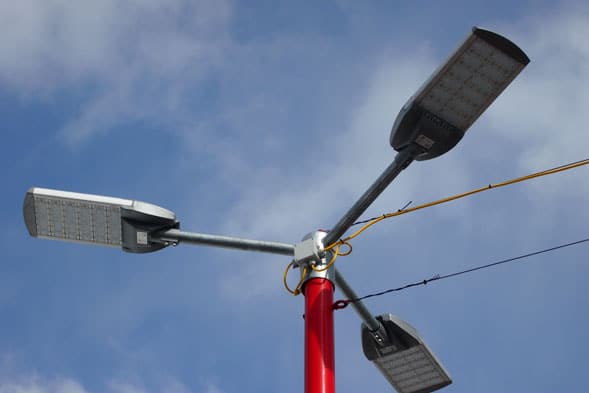 The Result
The addition of new outdoor street lights has substantially enhanced the lighting in the outdoor warehouse. Modern LED technology is used in the new street lights to produce brighter, more even lighting. This guarantees that the warehouse will be well-lit throughout, even at night and during bad weather. This increases productivity, lowers the risk of accidents, and guards against theft and damage to the goods of the warehouse. Brighter lighting can also boost productivity and promote job satisfaction among staff members.
Contact Us Right Now!
*Your privacy is respected, and all information is secure.