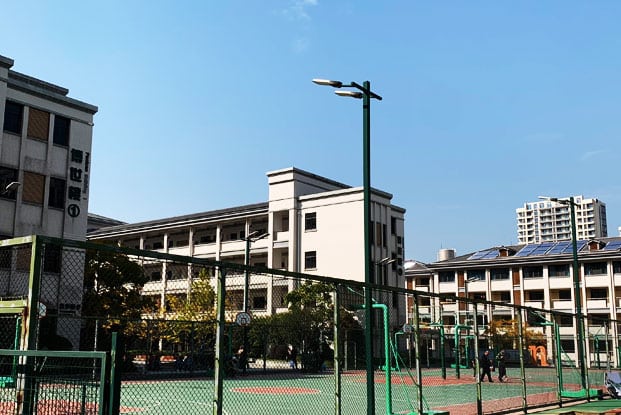 LED Outdoor Street Light In Basketball Court In Hangzhou
ZGSM's H series 240W asymmetrical spectrum led outdoor street light was chosen as the lighting fixture for the project to light up the basketball court at the elementary school. This style of street light has qualities that result in low glare and good uniformity. It can successfully lessen the effect of glare on players and spectators while still meeting lighting regulations. ZGSM street lights can not only provide better lighting than the 1000W MH lights that were previously in use, but they can also use less energy and cost less to maintain.
Client Feedback In This Project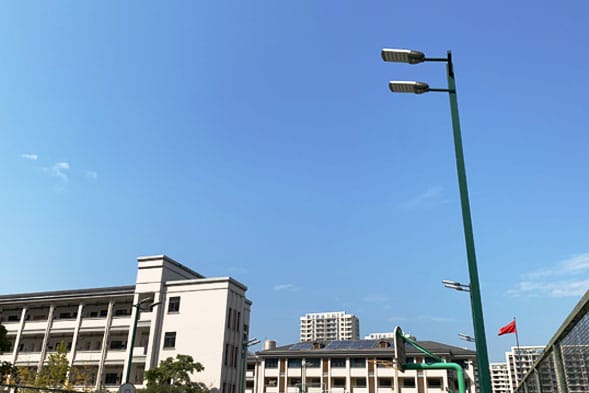 The Problem
Insufficient lighting: Due to the basketball court's lack of adequate lighting, the venue is poorly lit at night, which has an impact on the players' performance.
Potential safety risks: The area around the basketball court may have some dark corners that could result in falls or collisions.
Visual fatigue: If the lighting on the field is too bright or the bulbs are not up to code, it could wear out the players' eyesight and influence how well they play the game.
The Solutions
In this lighting project, care should be taken to select led outdoor street light that are appropriate for various settings in order to ensure that there is enough brightness and comfort while minimising the effects of glare and light pollution. The customer ultimately decided to use ZGSM's H series 240W asymmetrical spectrum street light after numerous evaluations and sample confirmations.


project Details
| | | | |
| --- | --- | --- | --- |
| Product | Model | CCT /Optics | Quantity |
| led outdoor street light | ZGSM-LD200H5 | 4000K, 3M | 16pcs |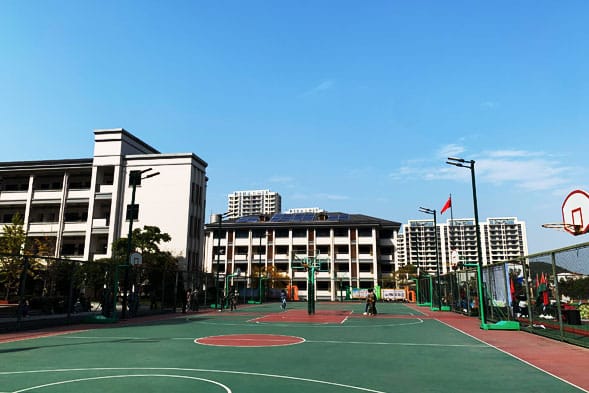 The Result
A tweak in the lighting on the basketball floor has had a lot of beneficial effects. First, led outdoor street light enhances the gaming experience for players. The accuracy and calibre of the game are enhanced because of the clarity with which students can view the field and the ball. Second, enhanced security is another noteworthy outcome. Greater security is provided during sports and events thanks to brighter illumination that gives management teams and spectators a clearer view of the pitch and game. Finally, improved lighting enhances the venue's beauty at night. Brighter lighting made the stadium and its surroundings more vibrant and lively, which in turn helped to draw more attention to the venue and boost its use.
ZGSM offers comprehensive lighting solutions
For various scenarios including street lighting, urban lighting, highway lighting, parking lot lighting, stadium lighting, sports lighting, factory lighting, warehouse lighting, gas station lighting, and tunnel lighting. Our solutions are designed to provide efficient and reliable illumination, enhancing safety and visibility in these environments.
Frequently Asked Questions
We know you might have more questions, so here's a list of the questions we get asked the most about led outdoor street light.
Contact Us Right Now!
*Your privacy is respected, and all information is secure.