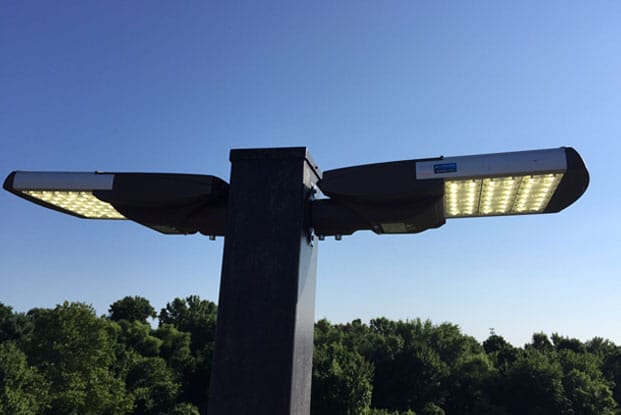 Led Street Light 100w In Parking Lot In The USA
2017 saw the conclusion of this case. It is a customer's parking lot in the United States. Street lights from the H-series led street light 100w, light the parking lot. Utilising cutting-edge LED technology, this street light provides effective lighting effects while using less energy and spending less on maintenance.
The parking lot has been created to offer customers a comfortable parking environment that is safe and secure. The parking lot can provide adequate lighting to assure user safety and lessen its environmental impact by utilising H-series street lights.
Client Feedback In This Project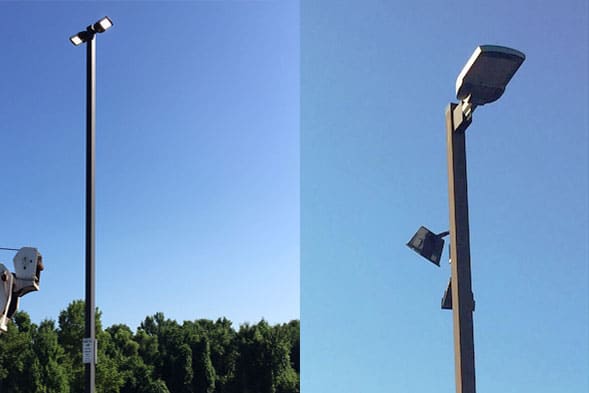 The Problem
Traditional metal halide lights with significant energy consumption are used in the parking lot.
The client complained that there was insufficient lighting in the parking lot.
Conventional street lighting need to be replaced frequently since their lifespans are limited, and doing so is time-consuming and expensive to maintain.
Strong temperature swings caused by traditional street light lighting process will cause the road to freeze in the winter, make cars skid, and raise the danger of traffic accidents.
The Solutions
The street light is mounted on the square pole of the parking lot and has an innovative optical design with a "T" adapter that can focus the light on a particular area of the parking lot, guaranteeing users can see clearly and enhancing safety performance. In order to adapt the lighting in the parking lot to different requirements, the led street light 100w also uses adjustable colour temperature and brightness technology.


project Details
| | | | |
| --- | --- | --- | --- |
| Product | Model | CCT /Optics | Quantity |
| led street light 100w | ZGSM-LD100H | 5000K/ 3M | 71pcs |
| led street light 200w | ZGSM-LD200H | 5000K/ 3M | 78pcs |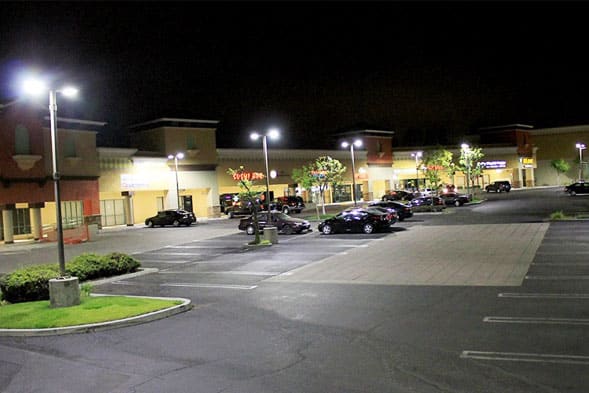 The Result
ZGSM LIGHTING's H series led street light 100w are UL-compliant and have earned both UL and ETL certifications. Because LED street lights are brighter than typical street lights, they can significantly increase nighttime visibility and road safety. Compared to traditional street lights, LED lights are more energy-efficient and cost less to operate. Since they last longer and require less maintenance and repair, LED street lights also cost less to operate in terms of both labour and materials. LED street lights are more environmentally friendly and don't contain any poisonous or harmful materials.
ZGSM offers comprehensive lighting solutions
For various scenarios including street lighting, urban lighting, highway lighting, parking lot lighting, stadium lighting, sports lighting, factory lighting, warehouse lighting, gas station lighting, and tunnel lighting. Our solutions are designed to provide efficient and reliable illumination, enhancing safety and visibility in these environments.
Frequently Asked Questions
We know you might have more questions, so here's a list of the questions we get asked the most about led street light 100w.
Contact Us Right Now!
*Your privacy is respected, and all information is secure.