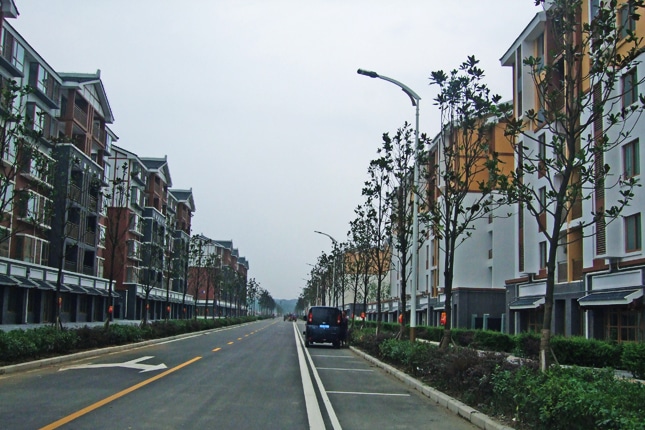 Municipal street lights for city roads in Wenchuang of China
Municipal street lights used in Wenchuan, Sichuan province, in 2008, brought light to the city after the earthquake. ZGSM is proud to be part of the rebuilding of this city. Municipal street lamps are public lighting systems installed and maintained by local governments or municipalities. They are usually placed on streets and roads to provide adequate visibility for pedestrians and motorists at night. Municipal street lights ensure safety, enhance the overall look of the community, and create community pride.
Client Feedback In This Project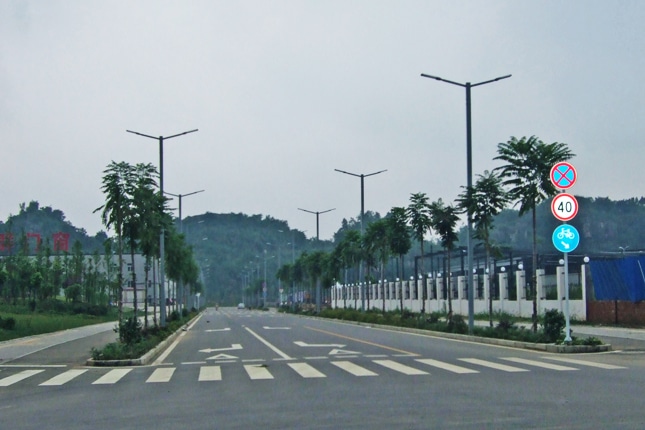 The Problem
After the earthquake, the city was plunged into darkness, the whole city needed to be rebuilt, and even more needed to be lit by lights.
Cost-effective municipal street lamps will become the first choice for the entire public lighting.
The task of post-disaster reconstruction is heavy and time is urgent, which requires the support of domestic powerful LED lighting manufacturers.
In the face of many LED street lamps on the market, how to choose a suitable street lamp?
The Solutions
In the reconstruction of the city after the disaster, ZGSM D series LED municipal street lamps were selected. The color temperature of 6500K illuminated the whole block, making citizens feel the civilization and safety of the city. The whole city has been restored to modern prosperity. Municipal street lights ensure safety, enhance the overall look of the community, and create community pride. They are often an important part of urban infrastructure development and can significantly reduce crime rates by illuminating dark or under-lit areas.
project Details
| | | | |
| --- | --- | --- | --- |
| Product | Model | CCT | Quantity |
| 60W Municipal street lights | ZGSM-LD60WD | 6500K | 250pcs |
| 90W LED municipal led street lighting | ZGSM-LD90WD | 6500K | 250pcs |
| 120W Municipal street lights | ZGSM-LD120WD | 6500K | 500pcs |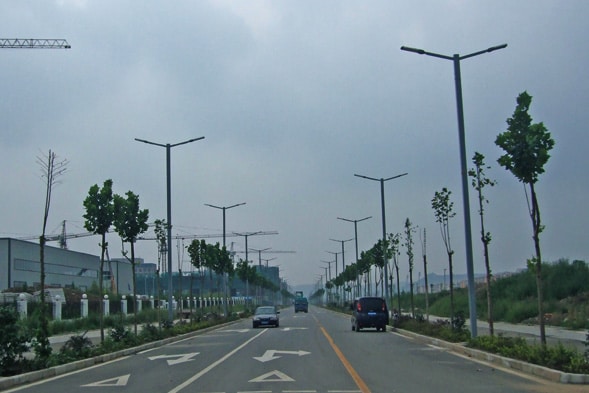 The Result
As the best outdoor LED lamp manufacturer in China, ZGSM's municipal street lights for sale at the most favorable price. It participated in the street lamp project of Wenchuan post-disaster reconstruction and made a contribution to the whole reconstruction work. The project leader was very grateful to ZGSM for this and shared a photo of the reconstructed road after the installation of LED municipal street lighting.
ZGSM offers comprehensive lighting solutions
For various scenarios including street lighting, urban lighting, highway lighting, parking lot lighting, stadium lighting, sports lighting, factory lighting, warehouse lighting, gas station lighting, and tunnel lighting. Our solutions are designed to provide efficient and reliable illumination, enhancing safety and visibility in these environments.
Frequently Asked Questions
We know you might have more questions, so here's a list of the questions we get asked the most about Municipal street lights.
Contact Us Right Now!
*Your privacy is respected, and all information is secure.