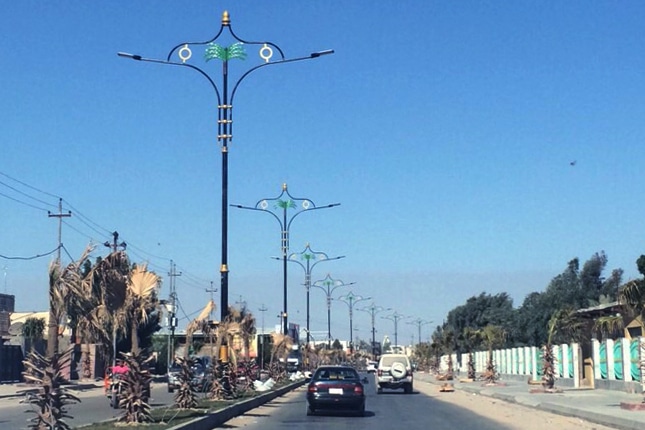 LED street lamp for road and highway in Iraq
This project will take place in Basra, Iraq. 300 pieces of 200W LED Street Lamp in total were installed as part of the project. We did the road lighting simulation for the customer free of charge and recommended H type of LED street lamp. The customer chose to buy two samples first to see the effect. Less than a month later, the customer contacted us again and told us that he was satisfied with the street lamps and needed to buy another 300. ZGSM sold 300 H LED street lamps to this customer from Iraq at the best price to show our concern.
Client Feedback In This Project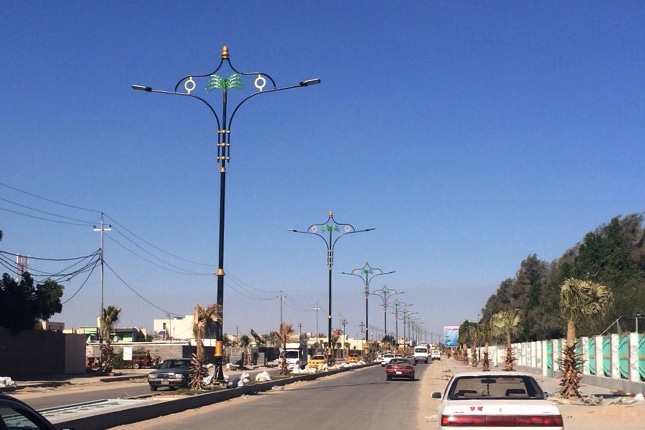 The Problem
The war-torn city had experienced unprecedented trauma, and the ruined city needed lights to light its way home.
Because of the war, the lights on the entire road had been destroyed and new LED lights were urgently needed to re-illuminate the road.
The economy also suffered with the outbreak of war, so the street light price is very important, and it is urgent to find a cost-effective LED street lamp.
The Solutions
Because LED street light is for two-way two-lane road lighting, under the condition of understanding the installation environment, the road lighting simulation shows that the H series LED Street Lamp has the best lighting effect at 200W, using a 1S spectrum. Therefore, we recommend that customers choose to install light poles in the middle of the road, with two LED street lights on each pole to illuminate the two-way lane. The customer saw our design drawing, accepted our suggestion, and placed the order successfully.
project Details
| | | | |
| --- | --- | --- | --- |
| Product | Quantity | CCT /Optics | Quantity |
| 200W led street lamp | ZGSM-LD200H | 5700K, 1S | 300pcs |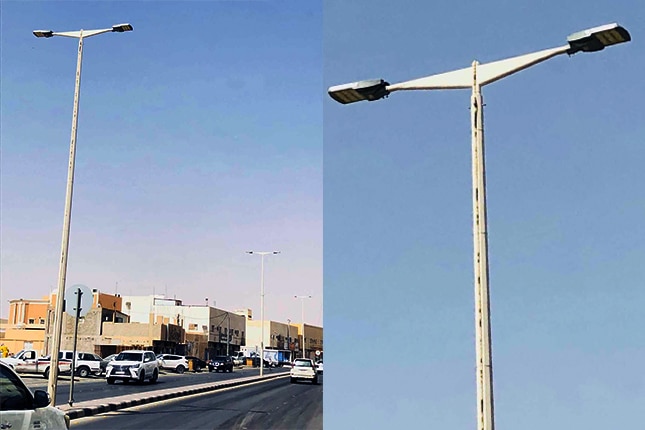 The Result
ZGSM is proud to complete the upgrade of LED street lamps for this war-torn country, and customer satisfaction is the biggest driving force for our product development and upgrading. The customers thanked us for selling these lamps to them at such a favorable price. Looking at the re-lit streets, he felt that life was full of hope again!
ZGSM offers comprehensive lighting solutions
For various scenarios including street lighting, urban lighting, highway lighting, parking lot lighting, stadium lighting, sports lighting, factory lighting, warehouse lighting, gas station lighting, and tunnel lighting. Our solutions are designed to provide efficient and reliable illumination, enhancing safety and visibility in these environments.
Frequently Asked Questions
We know you might have more questions, so here's a list of the questions we get asked the most about LED Street Lamp.
Contact Us Right Now!
*Your privacy is respected, and all information is secure.