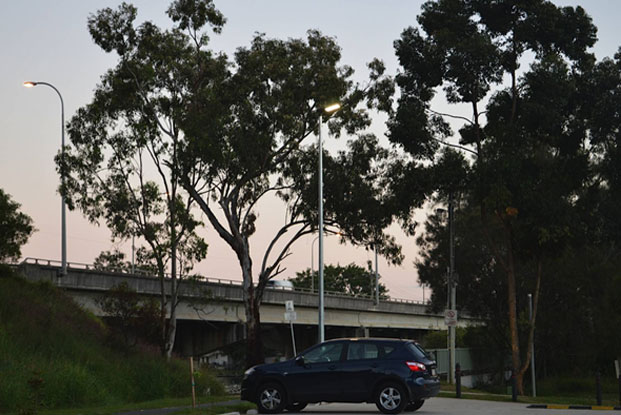 Led Parking Lot Lights in Australia
To protect the security and comfort of parking lot users, making parking lot operations more economical. A safe and effective parking lot lights requires high-quality lighting equipment. The H series 135Wled street lights used in this Australian parking lot project have an installation height of 8 meters.These LED street lights can change the light's direction and intensity to suit different purposes. They also use light control and microwave induction.
Client Feedback In This Project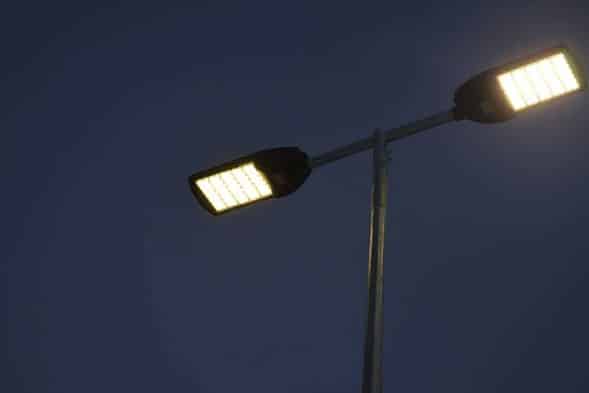 The Problem
Due to its extreme brightness and low cost, customers used halogen street lamps in the past to illuminate the parking lot. Customers are beginning to consider converting from halogen to LED street lighting as parking lot lights when new LED technology is created and enhanced.

Subpar color rendering: The sodium lamp's light has a poor color performance since it lacks blue components, making it difficult to show natural colors. impede the driver's line of sight and provide a risk.
Slow response: When starting or restarting a sodium lamp, you must wait for it to achieve full power.
The Solutions
We installed 300pcs 135W parking lot lights and 300pcs 165W parking lot lights with an installation height of 8m for the customer.
LED lights cost a little more to buy and install than halogen lights, but these extra expenses are quickly offset by the energy savings, lower maintenance costs, and longer lifespan of LED lights.

project Details
| | | | |
| --- | --- | --- | --- |
| Product | Quantity | CCT /Optics | Quantity |
| 135W street lights | ZGSM-LD135H | 4000K, 3M | 300pcs |
| 165W street lights | ZGSM-LD165H | 4000K, 3M | 300pcs |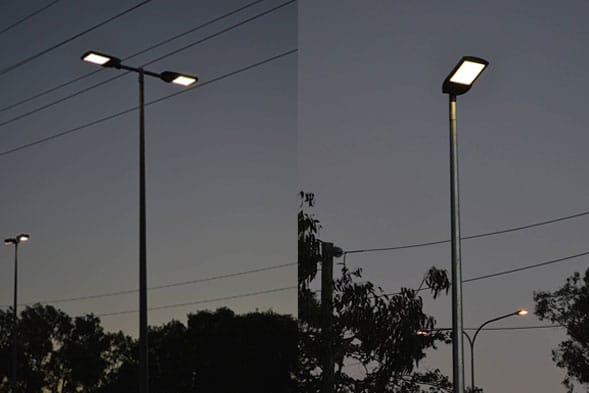 The Result
After replacing the halogen lights with LED street lamp, the Parking Lot Lights use less energy and costs less because the LED lights have a lifespan of more than 100,000 hours, which is far longer than the halogen lights' 40,000-hour lifespan. This implies that utilizing LED street lights in the parking lot will require less maintenance effort and money. The light from LED street lights is more precise and stable, contains no heavy metals like mercury, and is not environmentally harmful. The street light's brightness can also be changed. Customers can adjust the brightness of the LED street light using the controller to suit the illumination requirements of various time periods.
ZGSM offers comprehensive lighting solutions
For various scenarios including street lighting, urban lighting, highway lighting, parking lot lighting, stadium lighting, sports lighting, factory lighting, warehouse lighting, gas station lighting, and tunnel lighting. Our solutions are designed to provide efficient and reliable illumination, enhancing safety and visibility in these environments.
Frequently Asked Questions
We know you might have more questions, so here's a list of the questions we get asked the most about Parking Lot Lights.
Contact Us Right Now!
*Your privacy is respected, and all information is secure.