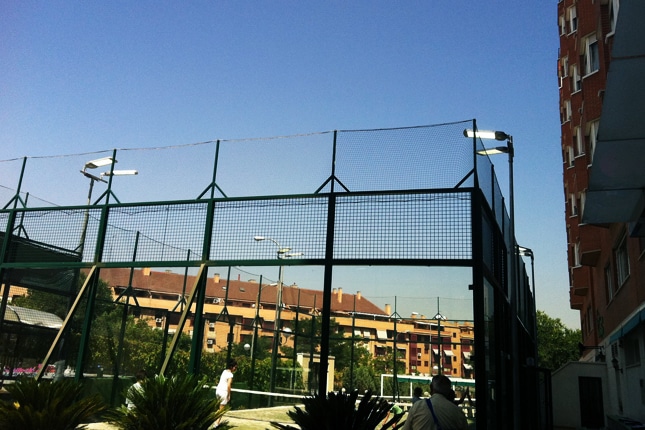 Tennis court light for a tennis court in Uruguay
In 2012, the Tennis court light project of a community in Uruguay selected ZGSM D series LED street lamps. Modern tennis court lighting systems use high-quality lamps to ensure clear and bright views. This increases the safety of the sport while improving player performance and confidence. The lighting system allows the tennis court to be more fully utilized at night, which leads to more business opportunities, such as night training, social events, etc. Tennis court lighting is one of the best ways to improve the tennis experience and use the court.
Client Feedback In This Project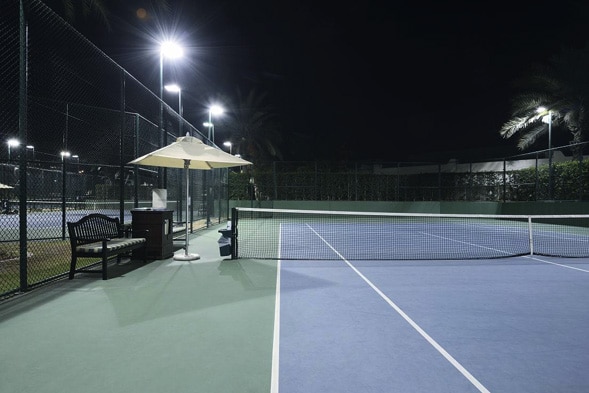 The Problem
The illumination of MH street lamps cannot meet the requirements of modern lighting.
MH street lighting system has serious staphylaxis, which causes discomfort to the eyes of exercise personnel.
The lights on the old road were seriously polluted, which affected the surrounding residents and caused complaints.
On the street light energy consumption is serious, not enough energy saving.
The Solutions
Customers chose the ZGSM D Series LED street lamps from many street light fixture types. The high lumen and industrial wind design of type D LED street light fixtures was outstanding at that time. The unique design of the back had ultra-high heat dissipation performance, which was a very cost-effective LED street lamp at that time. Streetlights can help prevent accidents and crime by improving visibility and making it easier to see potentially dangerous and suspicious activity. Adequate lighting allows employees to work safely throughout the day, resulting in increased efficiency and productivity.
project Details
| | | | |
| --- | --- | --- | --- |
| Product | Model | CCT | Quantity |
| 120w Tennis court light | ZGSM-LLD120WD | 5000K | 60pcs |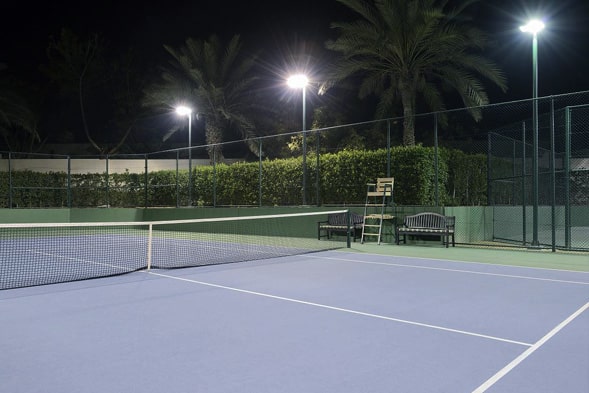 The Result
After the installation of LED tennis court lights, light pollution was greatly improved and complaints from residents decreased. Tennis courts with lights solved the stroboscopic and glare problems, so that people's sports environment and the audience's perception of better, which promotes the national fitness boom. The LED's energy-saving approach has reduced energy consumption and customers are happy with it.
ZGSM offers comprehensive lighting solutions
For various scenarios including street lighting, urban lighting, highway lighting, parking lot lighting, stadium lighting, sports lighting, factory lighting, warehouse lighting, gas station lighting, and tunnel lighting. Our solutions are designed to provide efficient and reliable illumination, enhancing safety and visibility in these environments.
Frequently Asked Questions
We know you might have more questions, so here's a list of the questions we get asked the most Tennis court light.
Contact Us Right Now!
*Your privacy is respected, and all information is secure.