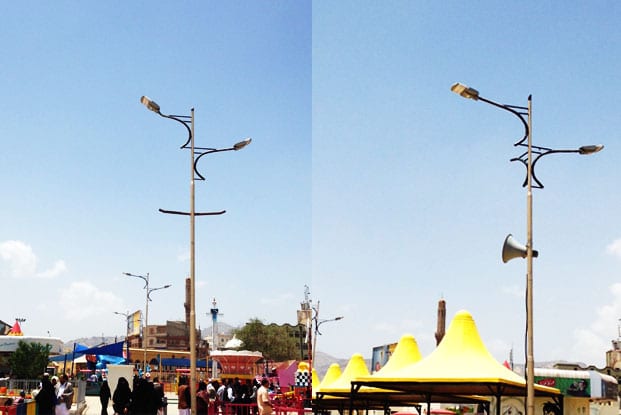 Street Light Lamps in City Roads
ZGSM provided street light lamps solutions to a real estate developer based in Dubai. The developer is building a main road and needs to install high-quality street lights to ensure the safety and reliability of the road. These street lights use Lumileds LED chips, which have high energy conversion rate and excellent optical performance, and can provide high-brightness lighting effects. In addition, they are also highly resistant and reliable, able to withstand high temperatures and sandstorms, ensuring long-term stable operation of street lights.
Client Feedback In This Project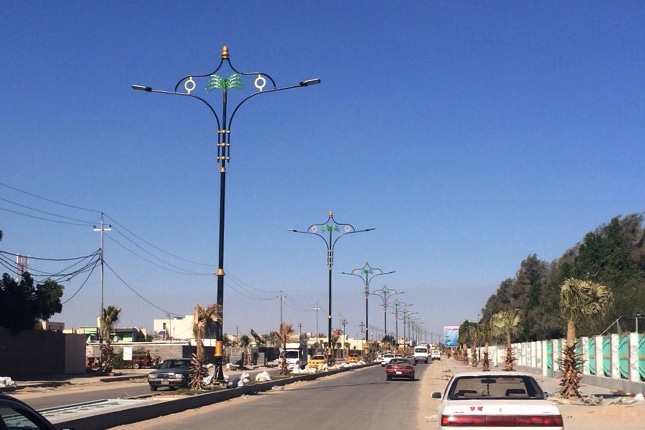 The Problem
High temperature resistance: Due to Dubai's summer temperatures, which often surpass 40°C, street light fixture must be able to function steadily and for an extended period of time under high temperature conditions.
Wind and sand resistance: Because Dubai lies in the middle of the desert, where sandstorms are common, street light lamps must be able to survive the wear and tear that sandstorms may do to it.
Resistance to corrosion: Due to the high quantities of salt and chemical pollutants in Dubai's atmosphere, light lamps is susceptible to corrosion and other types of damage.
The Solutions
In Dubai, due to the high temperature and the influence of sandstorms, the lighting equipment needs to have special resistance and reliability. ZGSM is a professional manufacturer of LED street lighting fixtures, our star product H series street lights can meet the needs of customers in Dubai.
Using a wireless control system, we have also smartly upgraded the street lights so that they can be monitored and adjusted in real-time for brightness and power to suit the illumination requirements of various time periods and weather conditions. This enhances the lighting impact while lowering energy use and maintenance expenses.
project Details
| | | | |
| --- | --- | --- | --- |
| Product | Model | CCT /Optics | Quantity |
| street light lamps | ZGSM-LD65H | 6000K, 1S | 40pcs |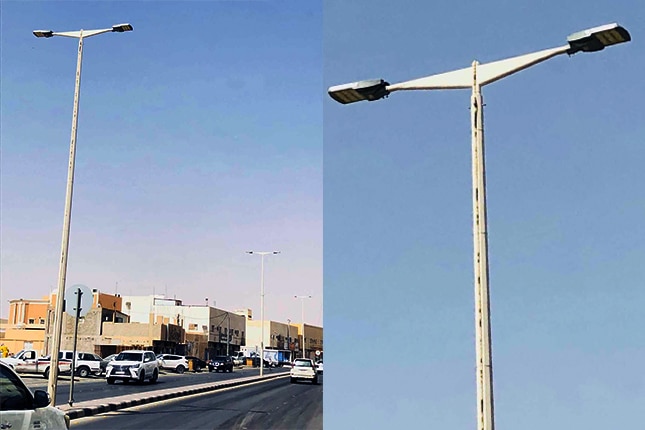 The Result
Dubai customers are very satisfied with the street light lamps solutions we provided. They said that the high tolerance and reliability of ZGSM's star products provided a strong guarantee for their project, and at the same time, the intelligent upgrade also saved them a lot of cost and human resources.
ZGSM offers comprehensive lighting solutions
For various scenarios including street lighting, urban lighting, highway lighting, parking lot lighting, stadium lighting, sports lighting, factory lighting, warehouse lighting, gas station lighting, and tunnel lighting. Our solutions are designed to provide efficient and reliable illumination, enhancing safety and visibility in these environments.
Frequently Asked Questions
We know you might have more questions, so here's a list of the questions we get asked the most about LED street light lamps.
Contact Us Right Now!
*Your privacy is respected, and all information is secure.