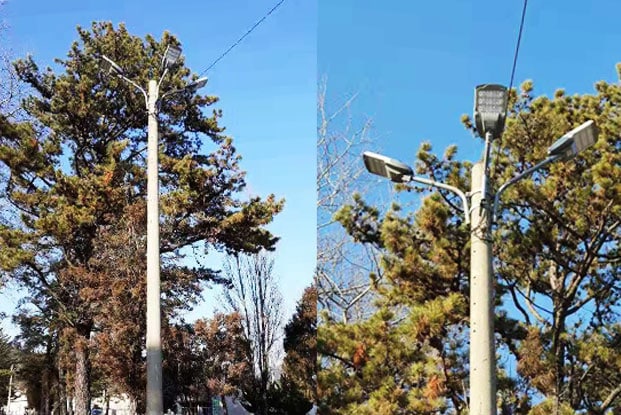 Street Lamp Lighting In Community Roads in South Korea
ZGSM offered Korean consumers smart control system solutions to raise the standard of city street lamp lighting. To increase the effectiveness of energy savings and decrease long-term operating costs, the client intends to deploy street lamp illumination technology. The lamp uses a LUMILEDS light source, which offers great lumen output, long-lasting stability, a large viewing angle, and 5 different light distribution options. The shells of the lamps and lanterns are made entirely of aluminium, and they are all waterproof and dustproof to the levels IP65 and IP66. able to adjust to a variety of environmental and road conditions.
Client Feedback In This Project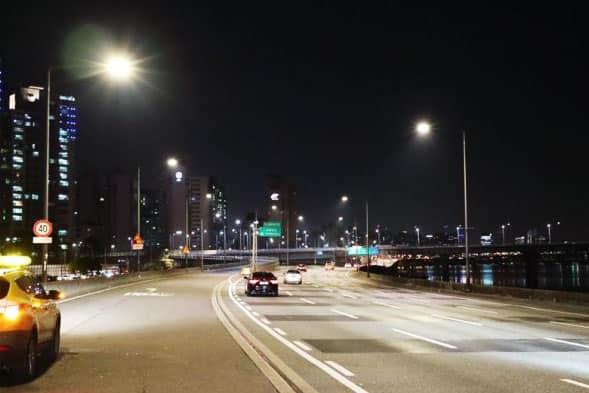 The Problem
A South Korean client of ZGSM enquired about the specifications for street lamp lighting.
First and foremost, it is desired that light pollution won't occur and that street lights will adequately illuminate the route. Through the use of appropriate light angles and brightness, we seek to offer citizens an atmosphere that is both safe and comfortable for evening strolling. We also hope that the street light designs can blend in with the neighbourhood and complement nearby structures and natural environments.
In order to save energy and save maintenance costs, it is envisaged that the lighting system for street lights can be intelligently regulated. In order to adapt to varying road and weather circumstances, it is desired that the brightness and working duration of street lights can be flexible modified via remote control, time switch, etc.
Finally, I hope that ZGSM will be able to meet our lighting needs by offering trustworthy and high-quality street light products. In order to survive in the challenging outside environment, it is desired that street lights will possess extended lifespan, wind resistance, waterproof, and dustproof properties.
The Solutions
In terms of street lamp lighting, we offer our clients modular street lights from the H series that feature LUMILEDS light sources. In order to conserve energy and reduce maintenance costs, we also develop an advanced street light management system that makes sure that street lights are automatically turned on and off as needed.

project Details
| | | | |
| --- | --- | --- | --- |
| Product | Model | CCT /Optics | Quantity |
| street lamp lighting | ZGSM-LD100H | 5000K, 2M | 675pcs |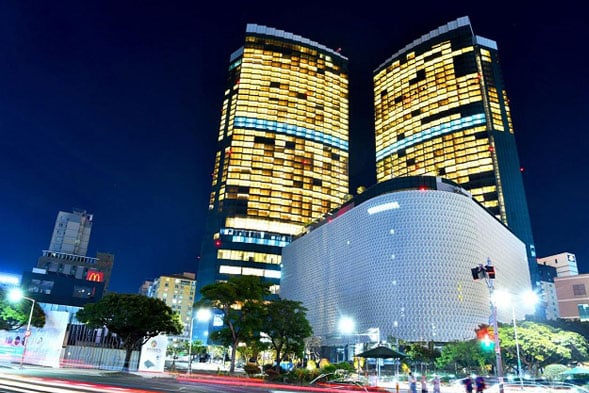 The Result
After operating the street lights with ZGSM protection level up to IP65/66, the customer is really pleased with the feedback effect. When exposed to harsh weather, the street lamps they first utilised frequently suffered from issues including short circuits and corrosion. These issues were successfully overcome after utilising ZGSM street lamp lighting.
ZGSM offers comprehensive lighting solutions
For various scenarios including street lighting, urban lighting, highway lighting, parking lot lighting, stadium lighting, sports lighting, factory lighting, warehouse lighting, gas station lighting, and tunnel lighting. Our solutions are designed to provide efficient and reliable illumination, enhancing safety and visibility in these environments.
Frequently Asked Questions
We know you might have more questions, so here's a list of the questions we get asked the most about street lamp lighting.
Contact Us Right Now!
*Your privacy is respected, and all information is secure.