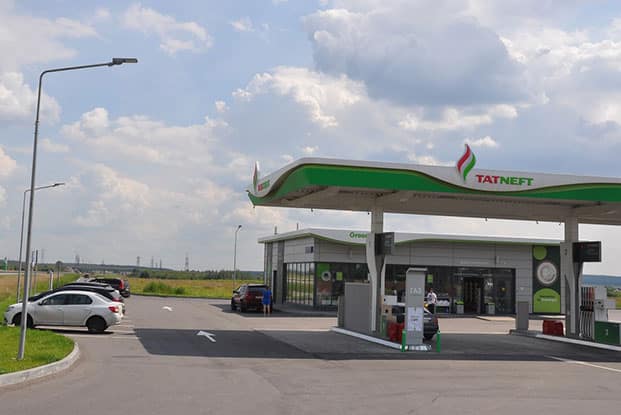 New Gas Station Canopy Lighting And LED Street Lights in Russian
At the beginning of 2023, the Russian customer recently completed the LED gas station canopy light and LED street light projects. This project uses the most advanced Gas Station Canopy Lighting technology, using 24 pieces 100W Primo series LED gas station lights and 48 pieces 120W Rifle series LED street lights, providing excellent lighting effects for gas stations while fully considering customer customization needs and brand promotion. The success of the project will help increase the company's visibility while providing customers with safer and more efficient lighting solutions.
Client Feedback In Gas Station Canopy Lighting Project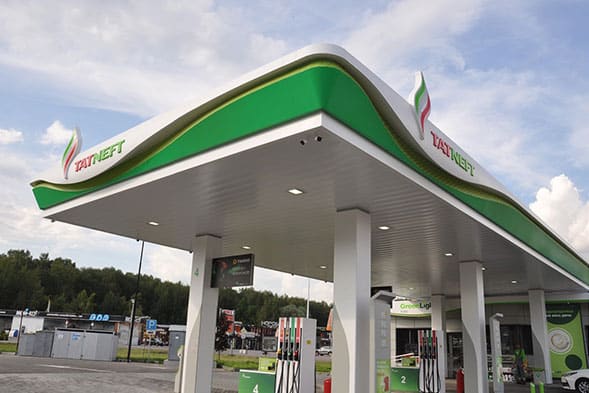 The Problem
Traditional gas station lamps and street lights produce a lot of light pollution, causing discomfort and environmental impact to the surrounding environment.
Traditional lamps usually produce higher temperatures, which may cause the temperature around the lamp to rise, increasing the risk of fire, In summer, the high ambient temperature will also cause the cost of air conditioning to increase in order to cool down. Traditional light sources contain harmful substances such as mercury, so you need to be careful when disposing of discarded light bulbs, which can easily cause environmental pollution.
The Solutions
After considering the questions raised by the customers, we showed the customers our oil station lamp project and recommended to the customers the use of our 100w Primo Gas Station Canopy Lighting and 120w Rifle LED street lights to help the customers solve the above problems raised by the customers. At the same time, it saves costs in the long run, and the customized side payment also allows customers to no longer need to think too much about frame installation issues when building projects.
project Details
| | | | |
| --- | --- | --- | --- |
| Product | Model | CCT/ Optics | Quantity |
| 100w Gas Station Canopy Lights | ZGSM-GS04-100R | 5000K/90° | 24pcs |
| 120W LED street light | ZGSM-ST17-120M | 5000K/T2S53001 | 48pcs |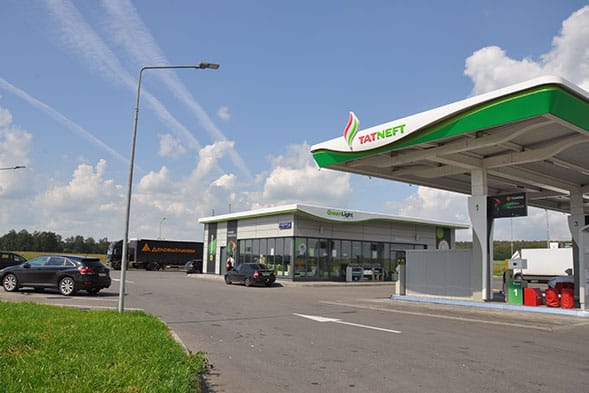 The Result
The heat generated by LED lamps is very limited, which reduces the risk of fire and reduces air conditioning costs in summer. The beam of LED lamps is precisely controlled, reducing scattering and light pollution. The color temperature suitable for dark night environments also prevents drivers and staff from being Lighting can cause discomfort and visual fatigue, and improve safety.
ZGSM offers comprehensive Gas Station Canopy Lighting solutions
For various scenarios including gas station canopy lighting, street lighting, urban lighting, highway lighting, parking lot lighting, stadium lighting, sports lighting, factory lighting, warehouse lighting, and tunnel lighting. Our solutions are designed to provide efficient and reliable illumination, enhancing safety and visibility in these environments.
Frequently Asked Questions
We know you might have more questions, so here's a list of the questions we get asked the most about gas station canopy lighting.
Contact Us Right Now!
*Your privacy is respected, and all information is secure.