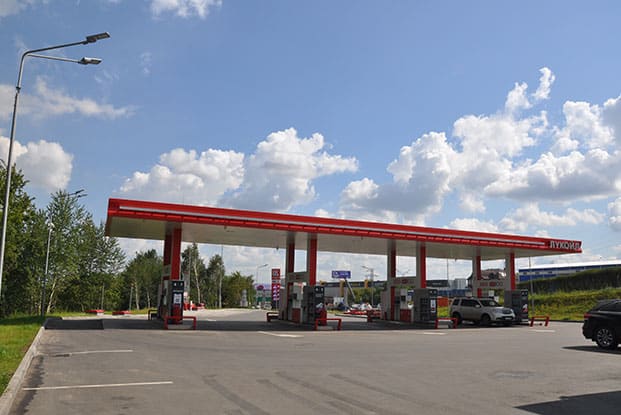 Gas Station Canopy LED lights and LED street lights in Russian
In 2022, a Russian customer successfully completed an eye-catching gas station canopy led lights and LED street light project. 16 sets of 100W Primo series LED gas station lights with ATEX certification and 24 sets of 120W Rifle series LED street lights were used.
Primo series LED gas station lamps are specially designed by the company for gas stations, while improving the light efficiency of the lamps, the outer frame size can be designed according to customer requirements and the company's LOGO can be used on the front of the lamps to provide free publicity for the company and increase visibility ; The Rifle series LED street lights are the most popular type of street lights among our company's customers in recent years. They have high light efficiency, adjustable angles, and are easy to install and maintain.
Client Feedback In Gas Station Canopy LED lights Project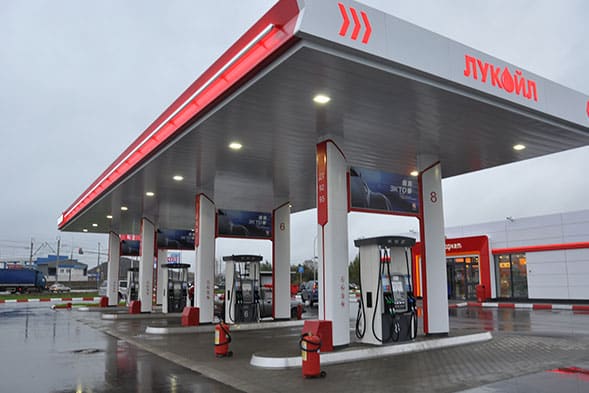 The Problem
Traditional oil station lights and street lights have low efficiency and high power consumption. Customers spent money but failed to get the effect they wanted.
Traditional gas station lamps and street lamps are prone to failure due to unstable voltage, which leads to safety accidents and is not conducive for drivers to enter gas stations. Frequent maintenance also increases the cost of maintenance.
The Solutions
The customer has been using our modular gas station lamps, but in order to save costs and improve product effectiveness, we recommended our Primo series of gas station lamps to the customer, and designed the sidebar together with the customer to make it easier for the customer's project Easy to install and also maintain; our Rifle series street lights are used around the petrol station. LED street lights and gas station canopy led lights not only improve light efficiency and reduce energy consumption, but also greatly reduce the failure rate.
project Details
| | | | |
| --- | --- | --- | --- |
| Product | Model | CCT/ Optics | Quantity |
| 100w Gas Station Canopy Lights | ZGSM-GS04-100R | 5000K/90° | 16pcs |
| 120W LED street light | ZGSM-ST17-120M | 5000K/T2S53001 | 24pcs |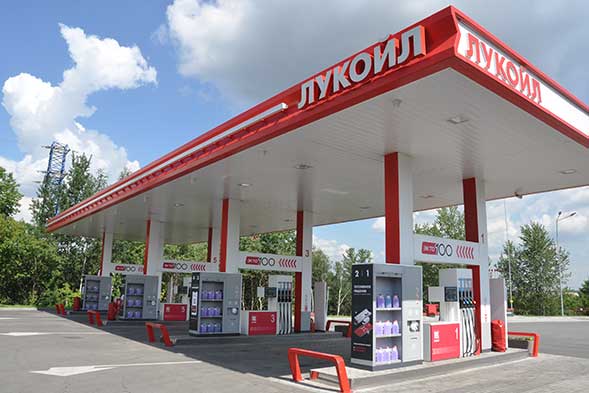 The Result
The customer's new project used our ATEX certified Primo series gas station canopy led lights and Rifle series street lights to improve the visibility of gas stations and roads around gas stations. There has never been a malfunction after installation, helping the customer reduce maintenance costs. Drivers at the station said they could see and enter the gas station very well. The customer's logo is also placed on the front glass of the gas station lamps to better promote customers.
ZGSM offers comprehensive Gas Station Canopy LED lights solutions
For various scenarios including LED gas station lighting, street lighting, urban lighting, highway lighting, parking lot lighting, stadium lighting, sports lighting, factory lighting, warehouse lighting, and tunnel lighting. Our solutions are designed to provide efficient and reliable illumination, enhancing safety and visibility in these environments.
Frequently Asked Questions
We know you might have more questions, so here's a list of the questions we get asked the most about gas station canopy lighting.
Contact Us Right Now!
*Your privacy is respected, and all information is secure.