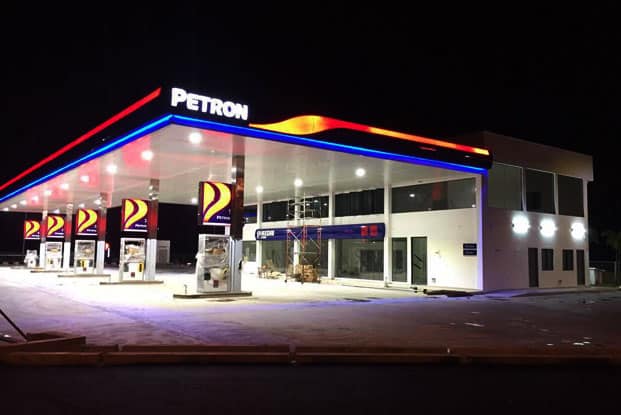 Gas Station Lighting For A Petrol Station In Malaysia
Malaysia Gas Station Lighting Project, Completion 2021, Utilizes ZGSM's Newest Series of Primo LED Canopy Lights LED gas station lighting is a smart investment that delivers significant operational, financial, and safety benefits to the gas station. LED lighting offers energy efficiency, longer life, brighter illumination, and reduced environmental impact, making it an ideal choice for modern gas stations looking to improve overall performance and customer experience. The fixtures are available in a variety of mounting methods and are ATEX certified for safety and hazardous location compliance.
Client Feedback In This Project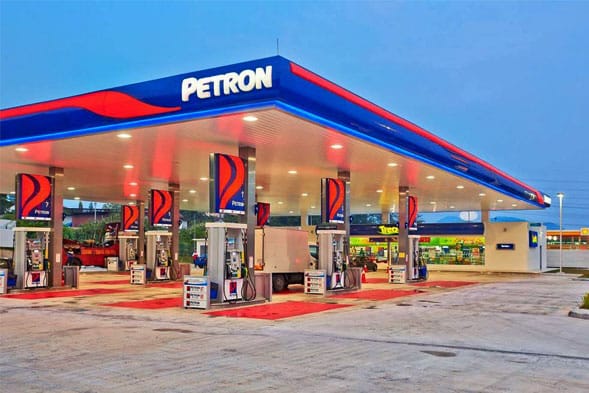 The Problem
The traditional lighting fixtures, mainly metal halide and fluorescent lamps, consumed too much energy, resulting in high electricity costs for the gas station.
Due to the short lifespan of traditional lamps, gas station lighting requires frequent lamp replacement and maintenance. This increases maintenance costs and inconveniences gas station operations.
Current lighting setups do not provide sufficient brightness, especially at night, resulting in compromised safety for customers and employees.
Gas stations are classified as hazardous locations due to the presence of flammable vapors. The existing lighting fixtures did not have the necessary ATEX approvals and did not comply with safety regulations.
The Solutions
The customer selected the Primo series of LED gas station lighting, which is available in surface, recessed, and bracket mounts, with a choice of fittings and mounting options depending on the installation environment. Not only can it be used as station lighting, but it can also be used as a floodlight through bracket mounting to illuminate entrances, exits, and other areas of the station. Selected LED canopy lights provide higher brightness levels, ensuring better visibility at night and increased safety for customers and employees. Select Primo Series LED gas station lighting fixtures are ATEX certified for hazardous locations and comply with safety regulations, mitigating potential safety risks and liability issues at the gas station.
project Details
| | | | |
| --- | --- | --- | --- |
| Product | Model | CCT/ Optics | Quantity |
| 80w Gas Station Lighting | ZGSM-GS04-80R | 4000k, 120degrees | 36pcs |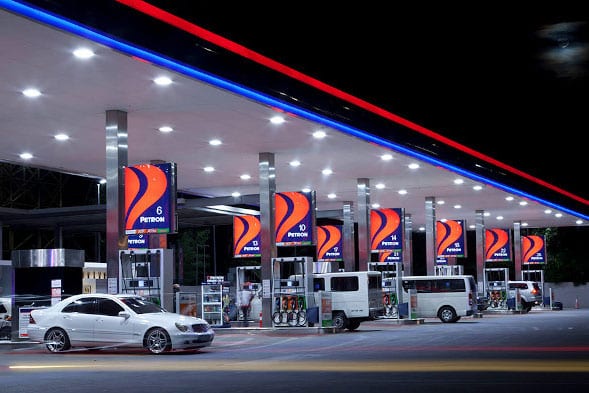 The Result
The station's energy consumption has been significantly reduced, with electricity bills cut by approximately 40%. the long life of the LED lamps has resulted in a significant reduction in maintenance costs, saving the station approximately 50% in annual maintenance costs. Customers and employees report an increased sense of security due to the brighter, more even illumination provided by the LED fixtures. Overall, the decision to upgrade to LED gas station lighting fixtures with multiple mounting methods and ATEX certification proved to be a very beneficial investment for the gas station. Increased energy efficiency, reduced maintenance costs, enhanced lighting, and compliance with safety regulations make gas stations safer and more cost-effective places for customers and employees.
ZGSM offers comprehensive lighting solutions
For various scenarios including street lighting, urban lighting, highway lighting, parking lot lighting, stadium lighting, sports lighting, factory lighting, warehouse lighting, gas station lighting, and tunnel lighting. Our solutions are designed to provide efficient and reliable illumination, enhancing safety and visibility in these environments.
Frequently Asked Questions
We know you might have more questions, so here's a list of the questions we get asked the most about Gas Station Lighting.
Contact Us Right Now!
*Your privacy is respected, and all information is secure.