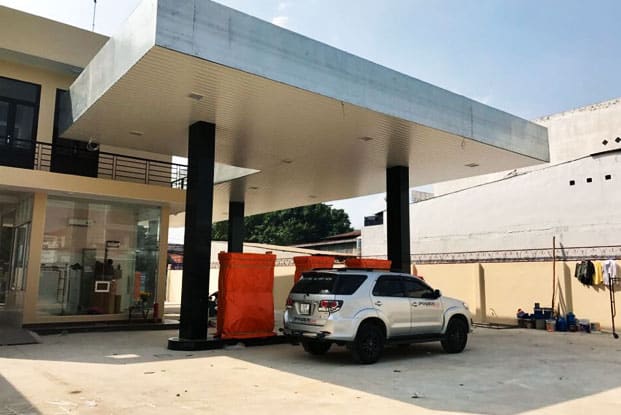 Recessed LED Canopy Lights For Gas Station In Vietnam
The A-Series Recessed LED Canopy Lights project for a gas station in Vietnam was completed in 2014. Recessed LED Canopy Lights are lighting fixtures specifically designed to be mounted on canopies or ceilings and are typically used in outdoor environments such as gas stations, parking lots, and building entrances. These lights are recessed into the surface of the canopy to provide a sleek and streamlined look while providing efficient and effective lighting.
Client Feedback In This Project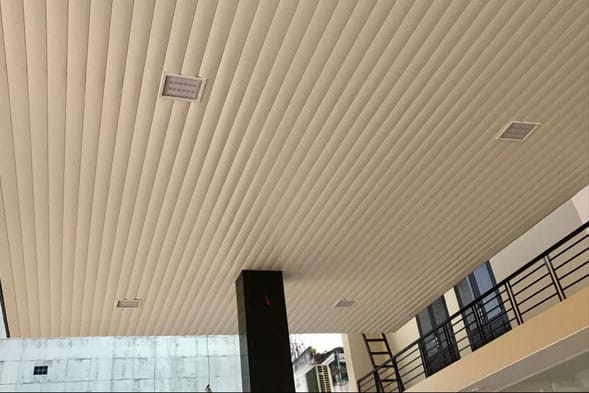 The Problem
Some traditional canopy lighting fixtures may not provide sufficient brightness, resulting in under-illuminated areas and jeopardizing safety and security.
Traditional lighting technologies, such as metal halide or high-pressure sodium, can be energy-intensive, resulting in higher operating costs for facilities.
Older canopy lighting fixtures may have limited design options, which may be less aesthetically pleasing or unsuitable for the specific requirements of the location.
The Solutions
The customer chose these A series recessed LED canopy lights are all 120W with a beam angle of 110°. When installed in the 6m high ceiling, the entire gas station area is evenly illuminated. The modular design facilitates the installation and maintenance of the lamps, and damage to a single module does not affect the work of the others. The bezel size can be customized according to the actual needs of customers.
ZGSM's LED recessed canopy lights are an ideal solution for retail canopies, sidewalks, drive-throughs, and other high-traffic locations where maintenance is difficult. ZGSM has followed up with a variety of mounting options for explosion-proof gas station lights, which can be used as canopy lights, high bay lights, or floodlight area lighting with replacement fittings, and ATEX certification to ensure that the fixtures are safe for use in hazardous environments.
project Details
| | | | |
| --- | --- | --- | --- |
| Product | Model | CCT/ Optics | Quantity |
| 120w Recessed LED Canopy Lights | ZGSM-QD120A4 | 5700k, 110degrees | 30pcs |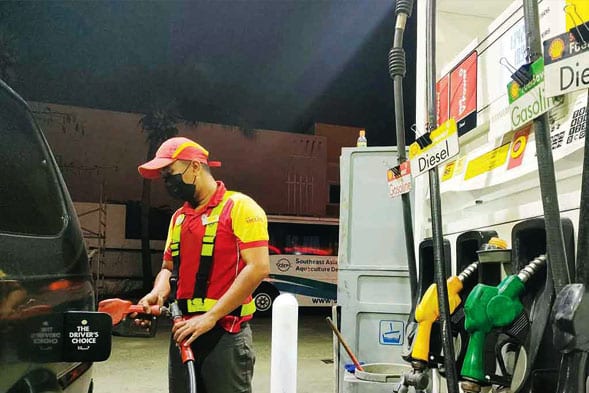 The Result
Feedback from the client, drivers coming to refuel said the new lighting fixtures were bright and pleasant. It was a successful project and the client will be replacing it with another gas station. The adoption of recessed LED canopy lights addresses the shortcomings of traditional gas station lighting solutions, providing better illumination, energy efficiency, longer life, and more design options. This upgrade brings improved safety, cost savings, and a visually appealing environment to a variety of outdoor spaces such as gas stations, parking lots, and building entrances.
ZGSM offers comprehensive lighting solutions
For various scenarios including street lighting, urban lighting, highway lighting, parking lot lighting, stadium lighting, sports lighting, factory lighting, warehouse lighting, gas station lighting, and tunnel lighting. Our solutions are designed to provide efficient and reliable illumination, enhancing safety and visibility in these environments.
Frequently Asked Questions
We know you might have more questions, so here's a list of the questions we get asked the most about Recessed LED Canopy Lights.
Contact Us Right Now!
*Your privacy is respected, and all information is secure.