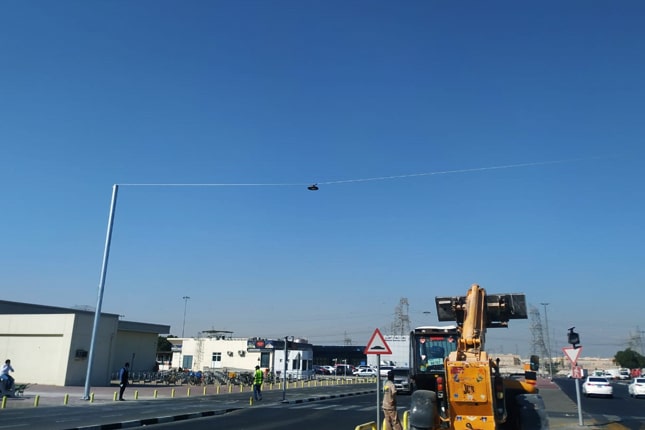 Hanging street lights for a logistics center in UAE
This is the lighting project of L Hanging street lights applied in the logistics center of the United Arab Emirates. The European appearance design makes the whole lamp more modern. Pendant street lamps are lamps mounted on poles or suspended by wires above streets or sidewalks to provide nighttime illumination. They are commonly used to improve visibility, improve safety and create a welcoming atmosphere in urban areas.
Client Feedback In This Project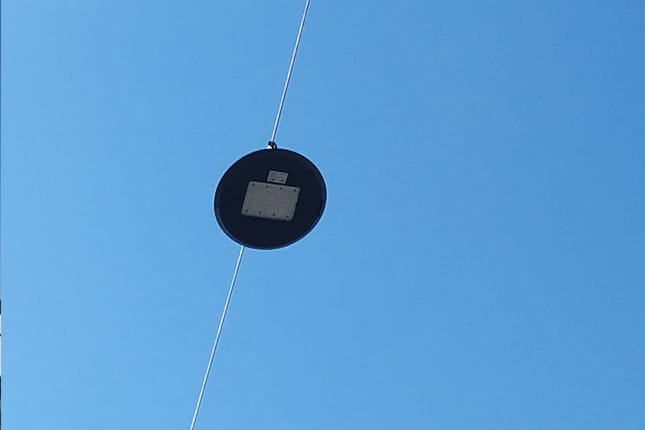 The Problem
The area of the logistics center that needs to be lit is very large and there are no light poles around for street lamps.
The spectrum of ordinary street lamps is not suitable for large areas of lighting.
Installing street lamps with light poles will involve wiring and installation of light poles and cost a lot.
Compared with LED lamp pole installation and suspension installation, which is more suitable for logistics center lighting?
The Solutions
This project uses our L-type 56w hanging street lights, which is installed on a wire rope in the middle of the road. This type of installation can achieve a more uniform lighting effect than single-side installation. It reduces the cost of light poles, which is more economical than installing street lights on both sides. By replacing the accessories, the L roadway light can realize 4 installation methods, Side entry, Post top, Pendant, and hanging mounted, among which hanging mounted is a common installation method in Europe.

project Details
| | | | |
| --- | --- | --- | --- |
| Product | Model | CCT/ Optics | Quantity |
| 120w Hanging street lights | ZGSM-LD120LMD | 4000K, TYPE III M | 275pcs |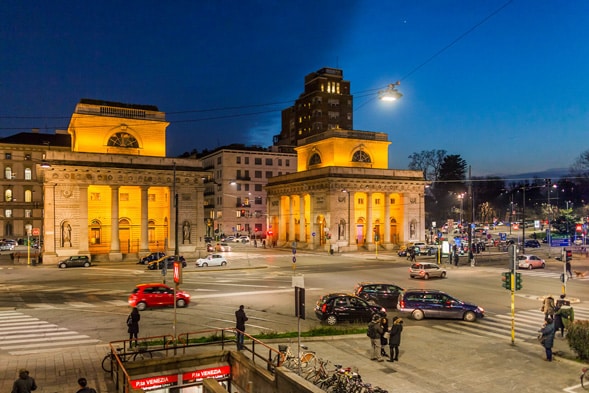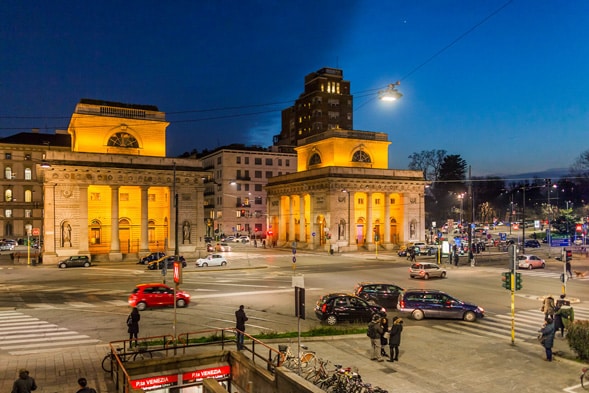 The Result
Hanging street lamps are usually mounted high to help illuminate larger areas and are ideal for lighting large areas of logistics centers. The customer was pleased with the fact that the suspension installation did not destroy the previous overall location, which met the lighting requirements while saving the cost of installing the light pole. Overall, hanging street lamps are a popular choice for urban and regional lighting due to their classic elegant appearance.
ZGSM offers comprehensive lighting solutions
For various scenarios including street lighting, urban lighting, highway lighting, parking lot lighting, stadium lighting, sports lighting, factory lighting, warehouse lighting, gas station lighting, and tunnel lighting. Our solutions are designed to provide efficient and reliable illumination, enhancing safety and visibility in these environments.
Frequently Asked Questions
We know you might have more questions, so here's a list of the questions we get asked the most about Hanging street lights.
Contact Us Right Now!
*Your privacy is respected, and all information is secure.