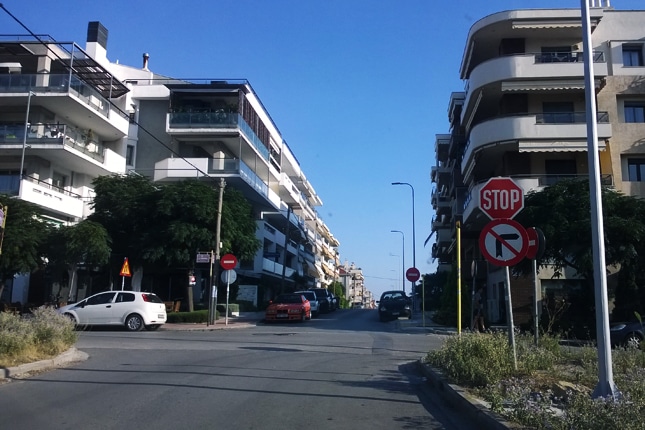 Residential street lights in a residential district in Greece
The Greek Residential street lights Project was completed in 2017. The residential street lamp is a lighting fixture installed on the public street of the community. These lights are typically designed to provide illumination at night and in low-light conditions to ensure the safety of drivers, pedestrians, and cyclists.
The customer purchased ZGSM K series LED street lamps, which not only illuminate the road of the community but also ensure the property and personal safety of the community.
Client Feedback In This Project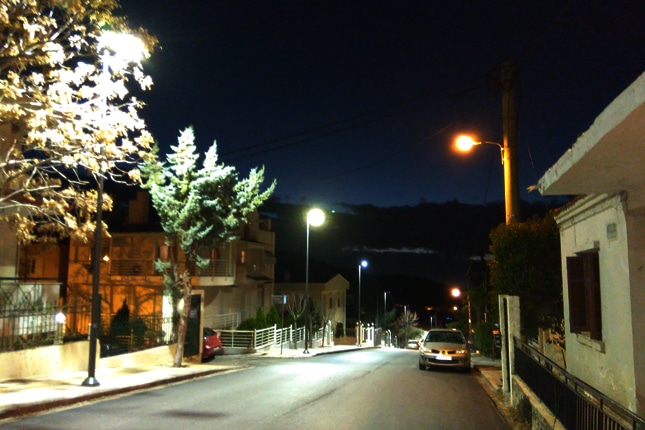 The Problem
Before the installation of residential street lamps, the community is dark, and traffic accidents and theft frequently, which makes people travel very inconvenient, and there is a hidden danger.
Traditional street lamps waste serious resources, urgent need to upgrade LED street lighting.
Since the cost of street lamps is borne by residents themselves, it is very important to choose a cost-effective and durable LED street lamp.
The Solutions
The exterior design of the K-series LED Residential street lights Cobra Head is ideal for installation in residential areas because it is ornamental. Residential street lamps can be powered by electricity or solar energy. K-series street lamps can be combined with solar energy systems to realize solar power supply and become residential solar street lights. The design of a tool-free opening is convenient for maintenance and upgrading. They can come in a variety of forms, including pole-mounted fixtures or mounted on buildings. The lights are essential because they improve road visibility and help prevent accidents and crime in residential areas.

project Details
| | | | |
| --- | --- | --- | --- |
| Product | Model | CCT /Optics | Quantity |
| 450W Residential street lights | ZGSM-LD60KM-45W | 4000K, 2M | 14pcs |
| 65W LED Residential street lights | ZGSM-LD60KM-65W | 4000K, 2M | 168pcs |
| 110W LED residential street lamps | ZGSM-LD60KM-110W | 4000K, 2M | 145pcs |
| 140W Residential street lights | ZGSM-LD60KL-140W | 4000K, 2M | 8pcs |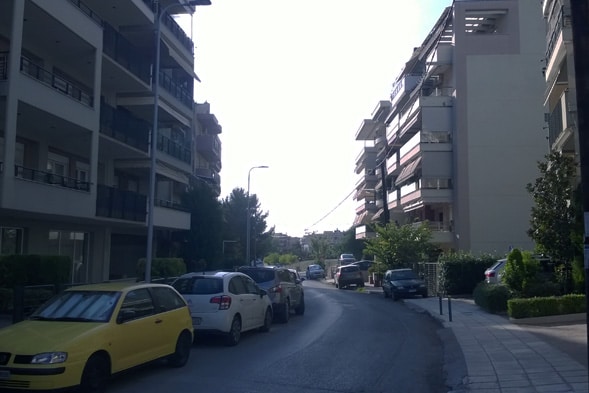 The Result
Residential street lights help improve safety by improving visibility for drivers and pedestrians, reducing the risk of accidents, and making it easier to identify suspicious activity. Adequate street lighting can help curb crime by making it difficult for criminals to operate without being noticed. The customer shared photos of the project with us after the completion of the streetlight installation, saying that the bright street enhances the overall look and atmosphere of the community, enhances the overall attractiveness of the community, and improves the quality of life of residents.
ZGSM offers comprehensive lighting solutions
For various scenarios including street lighting, urban lighting, highway lighting, parking lot lighting, stadium lighting, sports lighting, factory lighting, warehouse lighting, gas station lighting, and tunnel lighting. Our solutions are designed to provide efficient and reliable illumination, enhancing safety and visibility in these environments.
Frequently Asked Questions
We know you might have more questions, so here's a list of the questions we get asked the most about LED Residential street lights.
Contact Us Right Now!
*Your privacy is respected, and all information is secure.