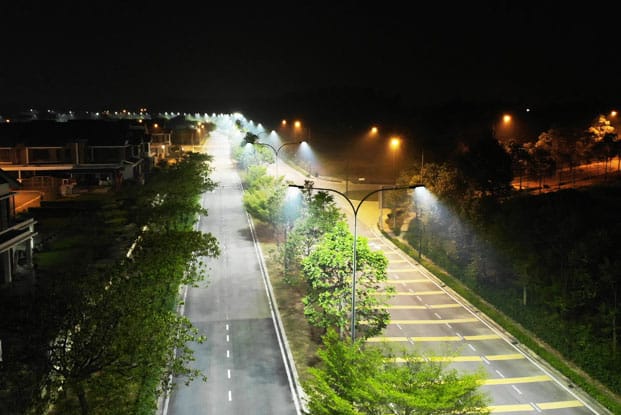 Streetlight Fixtures For Main Road Lighting in malaysia
The public road lighting project is in Kota Seriemas, Malaysia. This project's major goal is to enhance the central road's nighttime lighting effects. The customer visited numerous Chinese street light manufacturers in order to accomplish this goal before settling on ZGSM as the project's streetlight fixtures provider. These street lights offer a great energy efficiency, a long lifespan, and require little maintenance. The H series side entrance LED street light and the L series post top light use Philips Lumileds light sources. These facilities cost MYR 1 million in total to buy and set up.
Client Feedback In This Project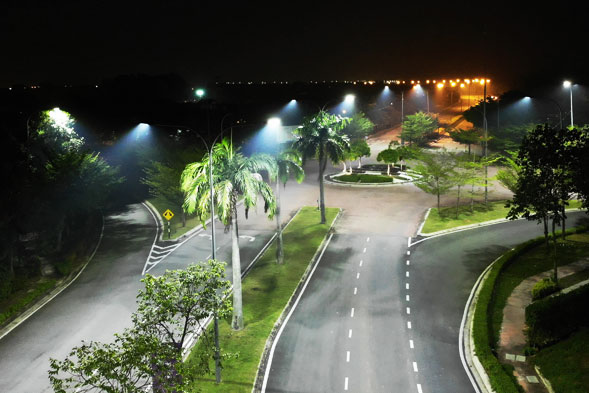 The Problem
Due to Malaysia's hot climate, streetlight fixtures will be subjected to high temperatures, which would shorten its lifespan and impair its functionality. Furthermore, there are a lot of thunderstorms in the area. Street lights are susceptible to damage due to harsh weather conditions like lightning and strong winds, and the circuit may be affected and destroyed, resulting in the lights being out momentarily or needing maintenance.
The Solutions
We created a 20KV surge protector specifically for the customer in response to the aforementioned issues. The customer is pleased since each streetlight fixtures has a 20KV ZGSM brand surge protector, which significantly lessens the damage brought on by lightning strikes.


project Details
| | | | |
| --- | --- | --- | --- |
| Product | Model | CCT /Optics | Quantity |
| 200W streetlight fixtures | ZGSM-LD200H5 | 5700K, 3M | 560pcs |
| 90W streetlight fixtures | ZGSM-LD90LMB | 5700K, 3M | 150pcs |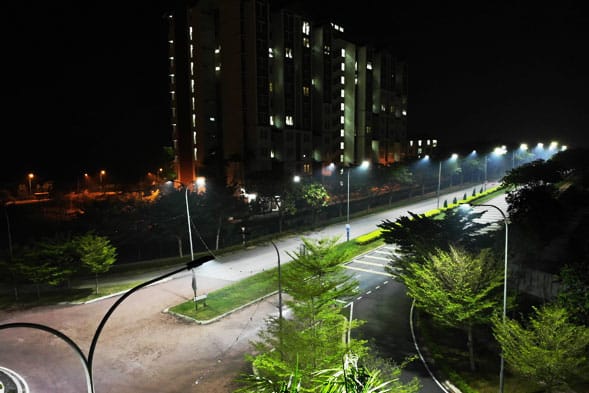 The Result
The customer added a surge protection device after replacing the ZGSM streetlight fixtures, which brought about a number of modifications and benefits.
The surge protection device may, among other things, efficiently shield street lamps from electrical shock waves, lightning strikes, power grid switches, and other dangers, preventing equipment damage and extending equipment life.
Second, the surge protection device may, to a certain extent, insulate the power grid from electric wave interference, which enhances the stability and dependability of the street lamp. Last but not least, installing surge protection devices can help ensure that street lamp work complies with applicable requirements or standards.
ZGSM offers comprehensive lighting solutions
For various scenarios including street lighting, urban lighting, highway lighting, parking lot lighting, stadium lighting, sports lighting, factory lighting, warehouse lighting, gas station lighting, and tunnel lighting. Our solutions are designed to provide efficient and reliable illumination, enhancing safety and visibility in these environments.
Frequently Asked Questions
We know you might have more questions, so here's a list of the questions we get asked the most about streetlight fixtures.
Contact Us Right Now!
*Your privacy is respected, and all information is secure.