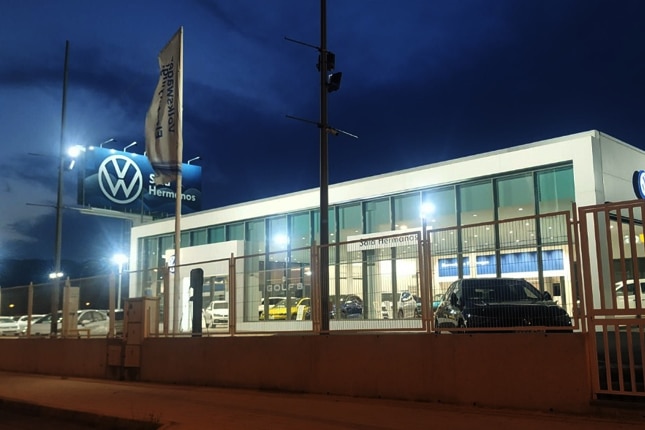 Outdoor floodlights for an automobile sales center in Spain
The ZOOM series of outdoor floodlights for outdoor parking lots and billboards in Spain was completed in 2021. Outdoor floodlights are designed to produce a broad, intense beam that can illuminate a large area. They are most commonly used for safety lighting, outdoor sports lighting, and landscape lighting. ZOOM series floodlights are available in 4 sizes to meet different lighting needs.
Client Feedback In This Project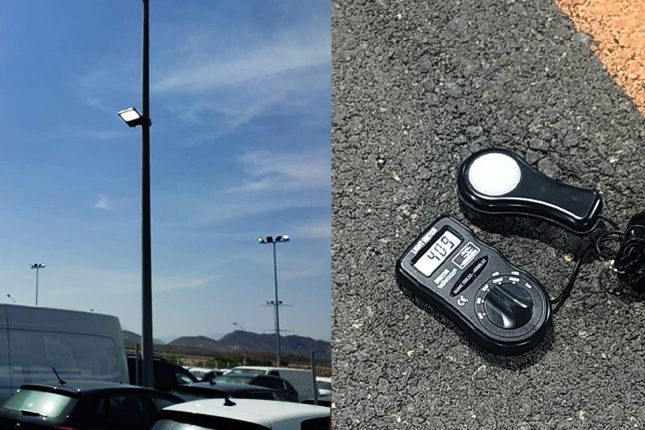 The Problem
Metal halide lights use older technology, these lights are dark and use a lot of power.
Dim lights are not enough to illuminate the entire outdoor billboard, not conducive to the promotion of corporate brands.
Metal halide parking lot lights are in disrepair and pose a safety hazard.
Traditional parking lot lights cost too much manual maintenance, can not install smart accessories, not smart enough.
The Solutions
Replacing traditional high-pressure sodium lamps with LED outdoor floodlights is the best choice to solve the current problem. The asymmetric optical elements also make the light effect very uniform and vibrant. 1000w led flood light can replace 3000W-5000W high-pressure sodium light and reduce electricity bills by 75% or more. ZOOM series LED floodlights come in 4 models to choose from. Tool-free opening mode is convenient for installation and maintenance. Besides bracket installation, lamp pole installation can also be realized through accessories, which can meet any installation site.
project Details
| | | | |
| --- | --- | --- | --- |
| Product | Model | CCT/ Optics | Quantity |
| 240w Outdoor floodlights | ZGSM-FL07-240L | 5000K, T3S | 250pcs |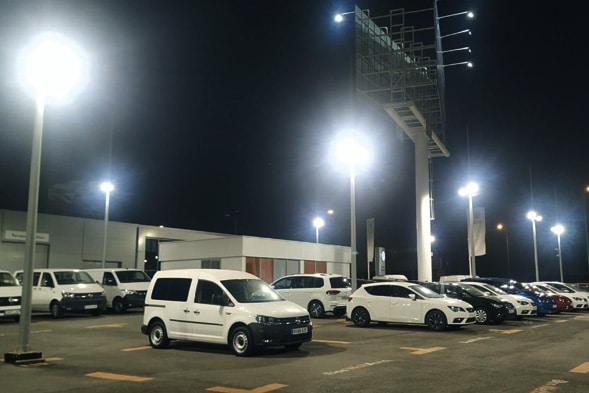 The Result
Through the installation of ZGSM ZOOM series industrial flood lights, parking lots, and outdoor billboards are effectively illuminated, which enhances the image of the entire enterprise and promotes the promotion of the enterprise. The customer is very happy with this long-lasting, weather-resistant, and efficient lamp. Think these are the best outdoor floodlights they've ever used.
ZGSM offers comprehensive lighting solutions
For various scenarios including street lighting, urban lighting, highway lighting, parking lot lighting, stadium lighting, sports lighting, factory lighting, warehouse lighting, gas station lighting, and tunnel lighting. Our solutions are designed to provide efficient and reliable illumination, enhancing safety and visibility in these environments.
Frequently Asked Questions
We know you might have more questions, so here's a list of the questions we get asked the most about Outdoor floodlights.
Contact Us Right Now!
*Your privacy is respected, and all information is secure.