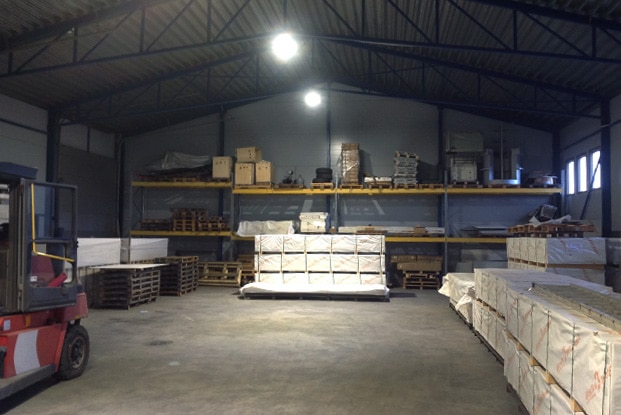 flood light fixtures for warehouse lighting in Finland
The Finnish warehouse flood light fixtures project was completed in 2017. The client chose HB series floodlights. The warehouse area is not very large, the lighting facilities are old, the light is not uniform, and the gap between light and shade is large, to the staff's visual effects and work efficiency has brought a great impact. After the completion of the lighting upgrade, the lighting effect is significantly improved, but also for customers to save a lot of electricity bills.
Client Feedback In This Project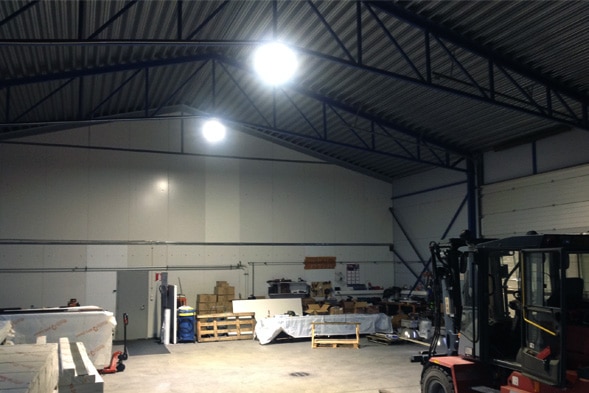 The Problem
Uneven light, light, and shade gap affect the work efficiency and visual effect;
Old lighting facilities, high energy consumption, short service life;
Frequent failures of lighting facilities and high maintenance costs affect the smooth progress of work.
The Solutions
After receiving this project, we provided floodlighting solutions for this warehouse, including the installation of LED flood light fixtures to improve lighting brightness and uniformity, eliminate the gap between light and shade, and improve work efficiency and visual effects; LED floodlights have high energy efficiency and long service life, which can effectively reduce energy consumption and maintenance costs; Install intelligent control system to adjust and control lighting, improve lighting effect and reduce energy consumption.

HB series floodlight modular design is conducive to heat dissipation, and adjustable support to meet the need for irradiation Angle and installation environment. Can be matched with a variety of intelligent accessories to achieve intelligent control of lamps and lanterns, for customers to save manual maintenance costs.
project Details
| | | | |
| --- | --- | --- | --- |
| Product | Model | CCT/ Optics | Quantity |
| 150w flood light fixtures | ZGSM-FGD200H5B | 4000K /60° | 60pcs |
| 200w led flood light | ZGSM-FGD200H5B | 4000K /60° | 10pcs |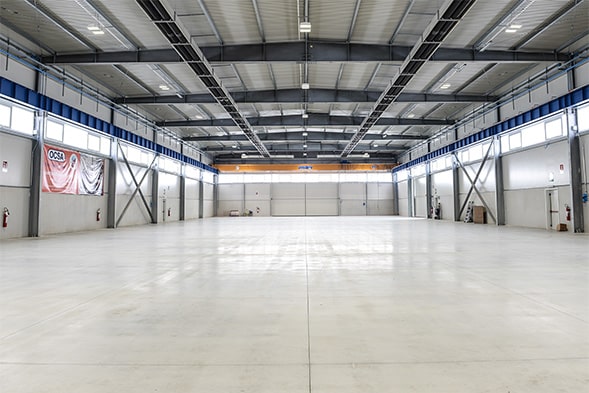 The Result
After the transformation, the flood light fixtures lighting effect of the warehouse has been significantly improved, and the working efficiency and visual effect of the staff have been significantly improved. At the same time, the energy consumption and maintenance cost of the lighting facilities have been effectively controlled. The client and the local government were very pleased with the project and look forward to working with us again.
ZGSM offers comprehensive lighting solutions
For various scenarios including street lighting, urban lighting, highway lighting, parking lot lighting, stadium lighting, sports lighting, factory lighting, warehouse lighting, gas station lighting, and tunnel lighting. Our solutions are designed to provide efficient and reliable illumination, enhancing safety and visibility in these environments.
Frequently Asked Questions
We know you might have more questions, so here's a list of the questions we get asked the most about Outdoor floodlights.
Contact Us Right Now!
*Your privacy is respected, and all information is secure.