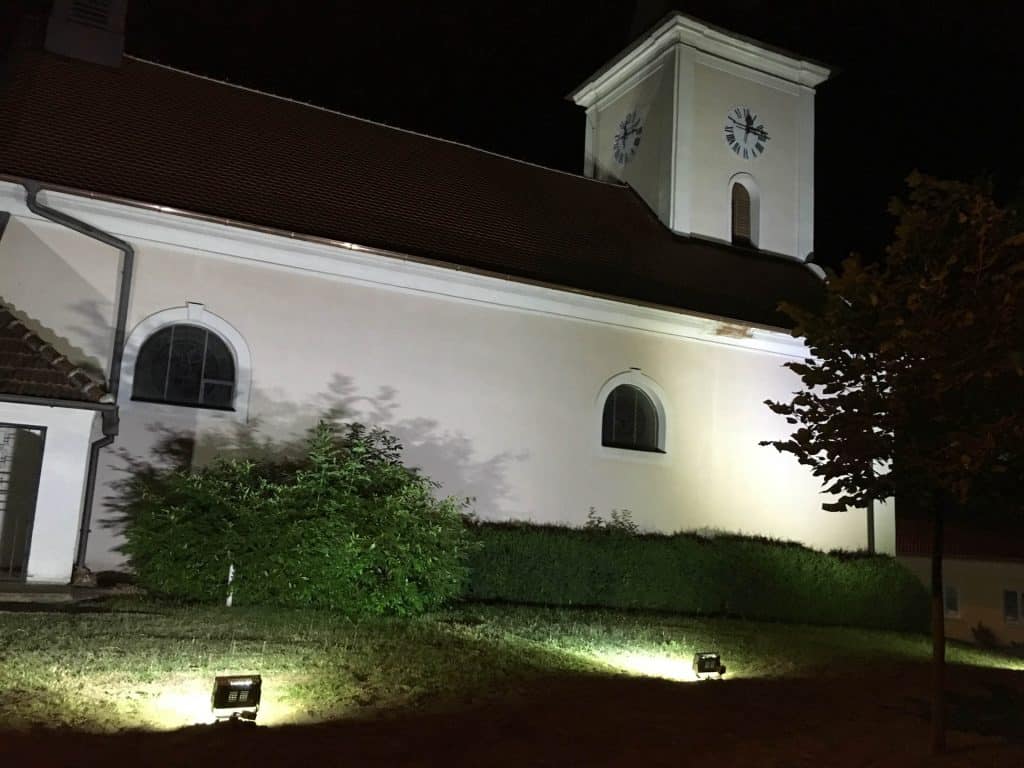 LED flood light for building lighting in Czech
LED flood light for outdoor buildings was completed in 2018 in the Czech Republic. LED floodlight is a popular choice for outdoor building, and landscape lighting because they provide bright, high-quality lighting that can illuminate large areas. They are energy efficient and durable, making them a cost-effective option for outdoor lighting needs. LED floodlights can be used to highlight a variety of outdoor features, such as trees, walkways, and architectural details of buildings. Can be easily controlled by a timer or motion sensor. In addition, LED flood light is durable and can withstand harsh weather conditions, making them ideal for use in outdoor environments.
Client Feedback In This Project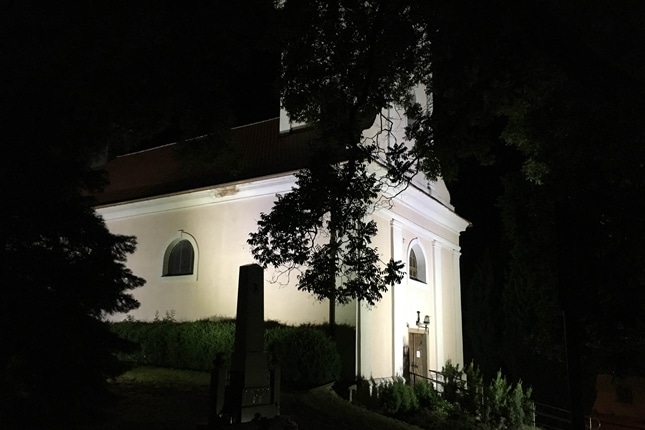 The Problem
There is no lighting around the building, and when night falls, the entire area is plunged into darkness, reducing the presence of the building.
People and property cannot be protected without lighting.
Need a durable, lighting effect is good, the cost-effective best outdoor flood lights
The Solutions
In order to highlight the shape of the building at night, while also satisfying the lighting of the entire building area, the client chose HB series of LED floodlights. Modular LED outdoor floodlight, modular design for easy maintenance and upgrading, the entire light with alumina housing and stainless steel screws, suitable for outdoor applications. LED floodlights can produce brighter and more vibrant light than traditional lighting sources, making them ideal for outdoor lighting such as villa lighting. LEDs do not contain harmful chemicals and produce less waste than traditional lighting sources. This makes them an environmentally friendly option.
project Details
| | | | |
| --- | --- | --- | --- |
| Product | Model | CCT/ Optics | Quantity |
| 50w LED flood light | ZGSM-FGD50H5B | 5000K, 90° | 12pcs |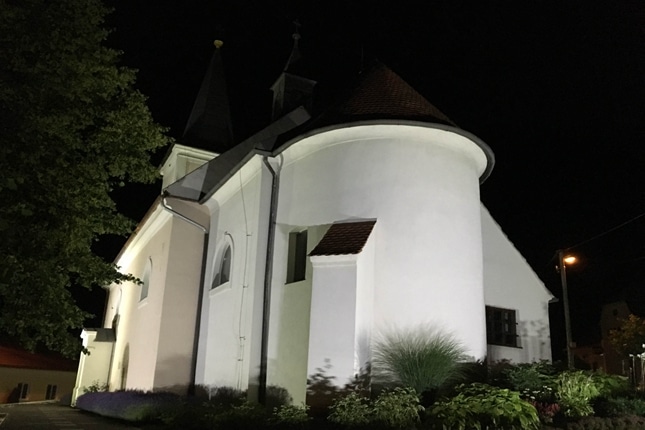 The Result
Compared with the darkness before, the buildings are now illuminated by lights, and the surrounding trees are also illuminated. They all become beautiful scenes. Typically, a 50-watt LED flood light is equivalent to a 500-watt halogen lamp – providing the same light output, but consuming much less energy and therefore costing much less to run. So the LED floodlighting not only met the lighting requirements but also saved resources, which the customer was very pleased with.
ZGSM offers comprehensive lighting solutions
For various scenarios including street lighting, urban lighting, highway lighting, parking lot lighting, stadium lighting, sports lighting, factory lighting, warehouse lighting, gas station lighting, and tunnel lighting. Our solutions are designed to provide efficient and reliable illumination, enhancing safety and visibility in these environments.
Frequently Asked Questions
We know you might have more questions, so here's a list of the questions we get asked the most about Outdoor floodlights.
Contact Us Right Now!
*Your privacy is respected, and all information is secure.