Outdoor Flood Lights For Parking Lot Lighting
Parking Lot Lighting
Parking Lot lighting are becoming an increasingly essential component of urban infrastructure due to the acceleration of urbanisation and the rise in living standards. Vehicles have steadily replaced other modes of transportation as the primary means of transportation. In this instance, selecting a lighting solution that will satisfy the led parking lot lights requirements has come to the forefront of discussion.
FLOOD lIGHT FOR Parking Lot Lighting
A type of lighting equipment ideal for outdoor parking lot lighting is the floodlight developed by ZGSM Lighting. A floodlight is a luminaire that emits light equally from all sides across a large area for the best possible lighting. Furthermore, floodlights offer a few energy-saving capabilities that might reduce the cost of energy for the parking lot.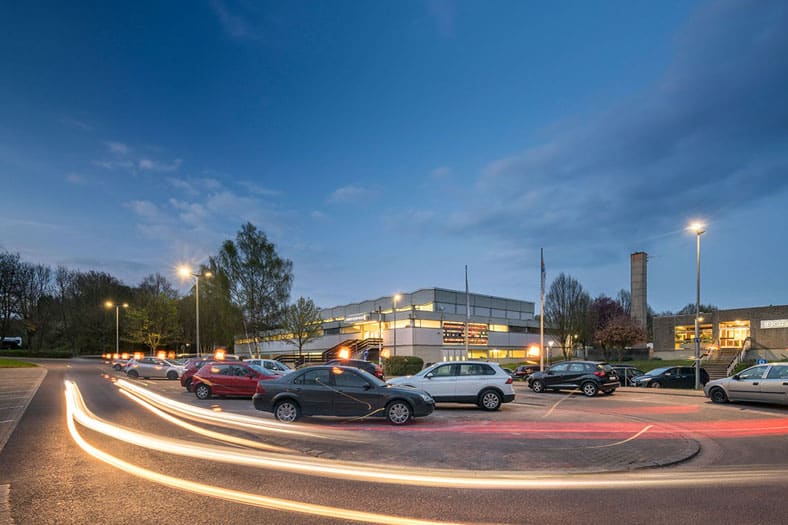 Advantages of parking lot floodlighting
The use of floodlights in outdoor parking lots can offer security and a suitable lighting environment for people and vehicles. Floodlights can provide adequate lighting for vehicles at night to lessen the likelihood of accidents, illuminate the entire area, avoid lighting blind zones, and ensure that pedestrians can see their surroundings well.
The strain for the staff members in charge of managing the parking lot might be lessened by the ease of installation and maintenance of floodlights. Floodlights have a longer lifespan than conventional lamps and require fewer repairs and replacements, which significantly lowers the cost of maintenance work.