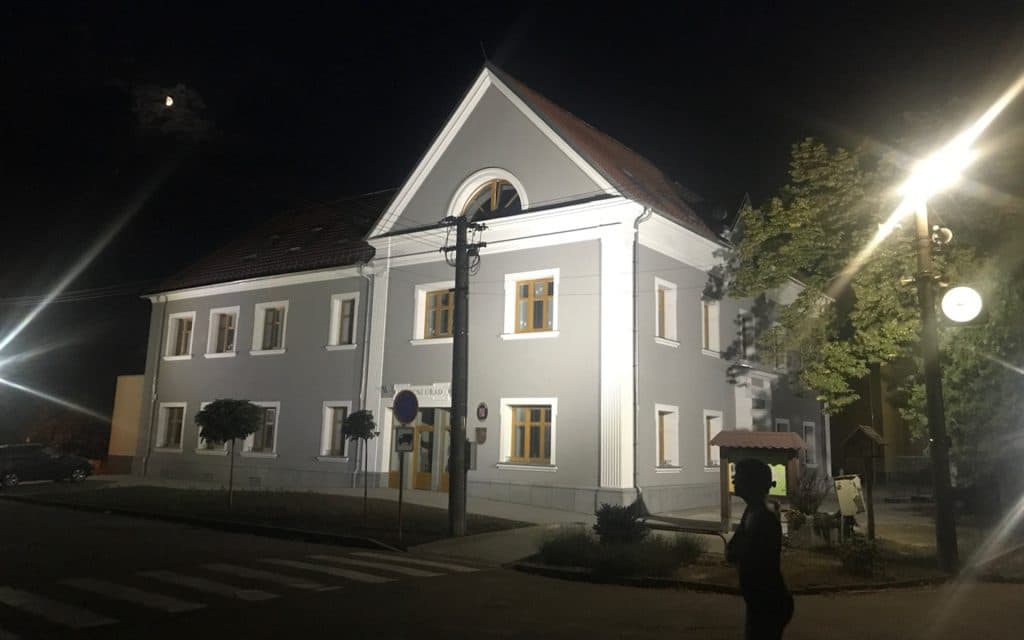 LED floodlight for country road lighting in Czech
HB series LED floodlight was selected for a Czech rural road lighting project completed in 2018. LED floodlights use much less energy than traditional lighting sources, which can help cities and municipalities cut their energy bills and reduce their carbon footprint. LED flood lights require little maintenance, reducing the need for frequent bulb replacement and maintenance costs. This is perfect for rural use.
Client Feedback In This Project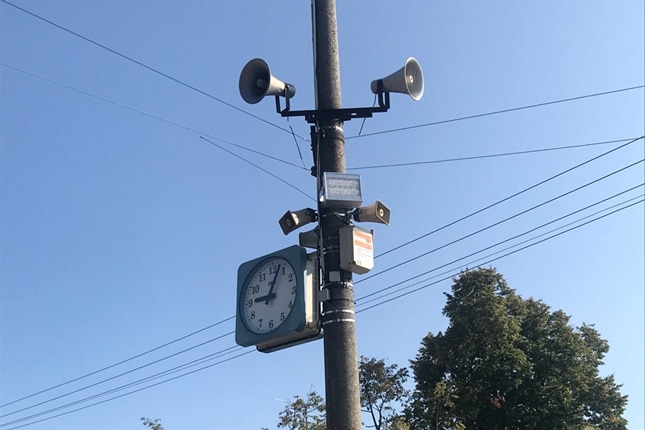 The Problem
Remote villages need lights to illuminate roads and open Spaces for vehicles and people to gather at night.
The incandescent lamps installed on the poles are no longer effective and need to be replaced by new lighting products.
The dark night made the whole village more silent and lifeless.
Unlit roads bring inconvenience to drivers and pedestrians and are more likely to cause traffic accidents.
The Solutions
Direct use of existing poles to install LED floodlights saves other unnecessary costs during installation. HB series modular outdoor floodlight LED, modular design, flexible power supply, easy to maintain and upgrade, adjustable Angle installation bracket, suitable for wall hanging, rod installation, and ground installation, the highest light effect of the whole lamp can reach 165LM/W, luminous Angle can be 60,90 and 110 degrees, and symmetric spectrum and asymmetric spectrum optional. LED floodlights provide bright, even lighting and are ideal for illuminating roads and highways.
project Details
| | | | |
| --- | --- | --- | --- |
| Product | Model | CCT /Optics | Quantity |
| 40W LED Floodlight | ZGSM-FGD40H4B | 5000K, 60° | 36pcs |
| 60W led flood lights | ZGSM-FGD80H4B | 5000K, 60° | 36pcs |
| 200W floodlight led | ZGSM-FGD200H4B | 5000K, 60° | 20pcs |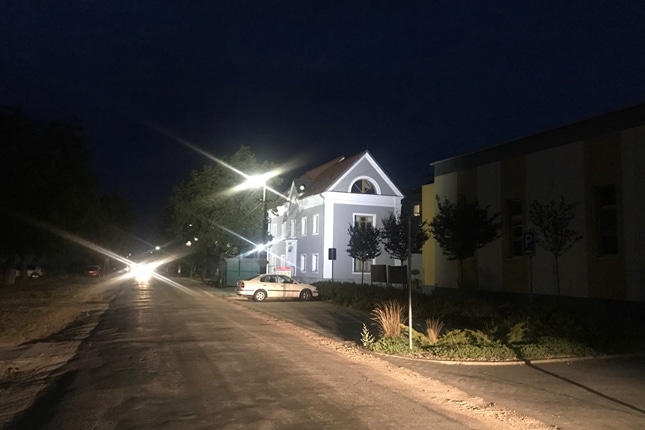 The Result
LED floodlight provide drivers with excellent visibility, reduce the risk of accidents, and improve overall road safety. It also illuminates the open space and provides a place for local residents to gather at night, bringing life to the entire mountain village. Both the customers and the local residents are very satisfied with the lighting project because the lights not only bring light but also facilitate their nightlife. We also look forward to ZGSM in the future days to bring high-quality lighting to every corner of the world.
ZGSM offers comprehensive lighting solutions
For various scenarios including street lighting, urban lighting, highway lighting, parking lot lighting, stadium lighting, sports lighting, factory lighting, warehouse lighting, gas station lighting, and tunnel lighting. Our solutions are designed to provide efficient and reliable illumination, enhancing safety and visibility in these environments.
Frequently Asked Questions
We know you might have more questions, so here's a list of the questions we get asked the most about led outdoor street lighting.
Contact Us Right Now!
*Your privacy is respected, and all information is secure.