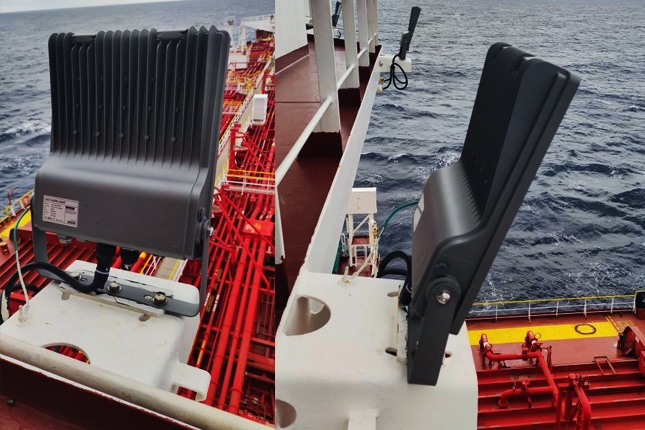 LED marine flood light on the ship in the USA
The LED Marine flood light used on a ship in the United States adopts the ZGSM ZOOM series LED outdoor floodlight. LED Marine floodlight is a type of lighting fixture designed for use on ships. It uses LED (light-emitting diode) technology to produce powerful and energy-efficient light that is used to illuminate the deck, dock, or surrounding waters. LED Marine floodlights are typically rugged and weather resistant, designed to withstand the harsh conditions of the Marine environment. They may also have various mounting options, such as a bracket or rod mount, for easy installation and adjustment.
Client Feedback In This Project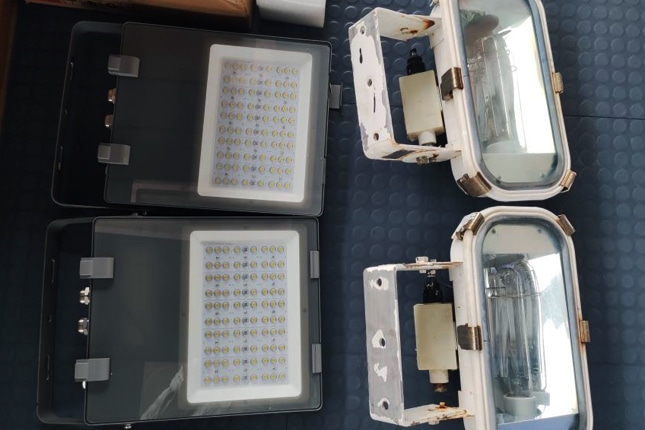 The Problem
Ordinary lamps are not designed to withstand the harsh Marine environment, including salt water, high humidity, and extreme temperatures.
Ordinary floodlights do not have high water resistance and corrosion resistance.
Traditional lamps do not have the same high light efficiency as LED lamps, and the irradiation range is not as large as LED lamps.
Common floodlights waste resources and are not environmentally friendly.
The Solutions
Zoom series marine floodlight, floodlight housing with special salt spray treatment, can be used in the sea. In addition, they are IP66-rated, water and dust resistant, open without tools, and extremely easy to maintain. LED Marine floodlights are versatile and durable lighting fixtures designed to withstand harsh Marine environments. They are commonly used on fishing boats, yachts, and other vessels to provide bright lighting for night water activities. LED Marine floodlights have a longer service life, higher energy efficiency, water resistance, vibration resistance, and impact resistance.
project Details
| | | | |
| --- | --- | --- | --- |
| Product | Model | CCT/ Beam angle | Quantity |
| 200w led marine flood light | ZGSM-FL07-200L | 5000K EUM+5050 | 65pcs |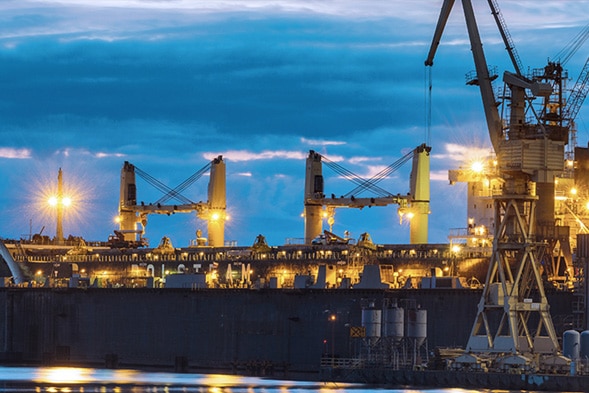 The Result
LED marine flood light is designed and manufactured specifically for use on ships and other vessels. They can withstand the harsh Marine environment, including salt water, high humidity, and extreme temperatures. They are also water and corrosion-resistant. Regular lighting does not usually have these features and is therefore not suitable for use on ships or in other Marine environments. In addition, LED marine flood lights are generally brighter and more efficient than traditional lighting, making them ideal for illuminating large areas such as decks and onboard work Spaces. Customers feel that ZOOM Series LED outdoor floodlights are their best choice.
ZGSM offers comprehensive lighting solutions
For various scenarios including street lighting, urban lighting, highway lighting, parking lot lighting, stadium lighting, sports lighting, factory lighting, warehouse lighting, gas station lighting, and tunnel lighting. Our solutions are designed to provide efficient and reliable illumination, enhancing safety and visibility in these environments.
Frequently Asked Questions
We know you might have more questions, so here's a list of the questions we get asked the most about LED marine flood light.
Contact Us Right Now!
*Your privacy is respected, and all information is secure.