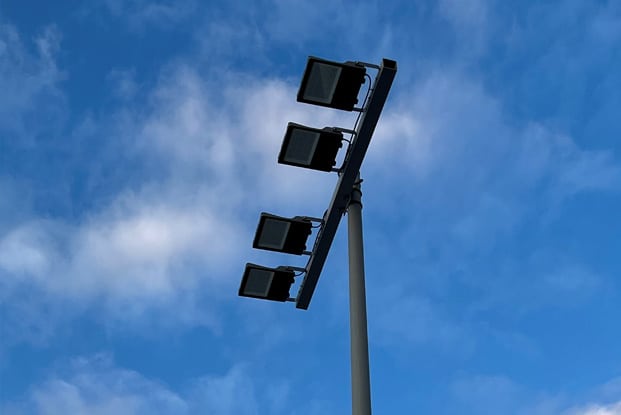 LED outdoor flood light For Outdoor Plaza Lighting In Greece
An LED outdoor flood light project for a Greek square was completed in 2022 using ZGSM's ZOOM series of outdoor area lights. Our outdoor LED floodlights have IP66 waterproof rating and surge protection, so you can use them outdoors without worry. Outdoor LED floodlights provide bright and energy-efficient lighting that enhances the safety and visibility of outdoor Spaces.
Client Feedback In This Project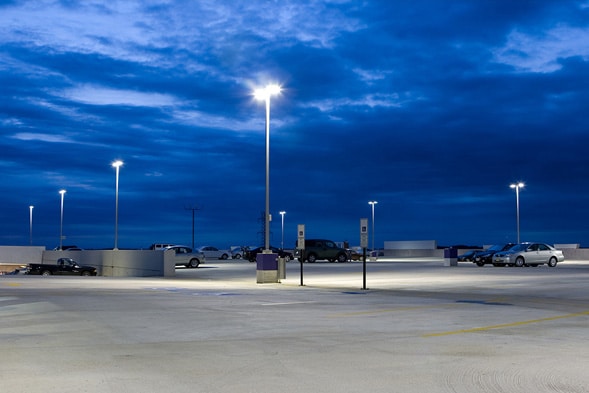 The Problem
Traditional metal halides consume a lot of electricity, have a short service life, and produce a lot of heat.
The light pollution produced by traditional lamps and lanterns is serious, which affects the daily life of nearby residents.
There are stroboscopic and glare problems in the old lamps and lanterns, and the pedestrian experience is not good.
Old lamps are dimly lit and cannot guarantee pedestrian safety.
Traditional metal halide can not realize the intelligent control of lamps and lanterns, not enough energy saving and environmental protection.
The Solutions
ZOOM series LED outdoor flood light is an excellent outdoor lighting product. It adopts a toolless opening design, which is convenient for later maintenance. The rotating support can be adjusted arbitrarily to meet the need for an irradiation Angle. Installation accessories can be used to achieve a variety of installation methods of lamps and lanterns, to meet the different installation environments. 4 models and sizes are available to meet customers' power choices. High protection level and surge protector ensure the safety of outdoor use of lamps. In addition, they can be easily controlled and dimmed to save energy and reduce light pollution. Overall, the installation of LED floodlights can provide a cost-effective and environmentally friendly solution for lighting outdoor Spaces.
project Details
| | | | |
| --- | --- | --- | --- |
| Product | Model | CCT/ Optics | Quantity |
| 200w led outdoor flood light | ZGSM-FL07-200L | 4000K, T3S | 83pcs |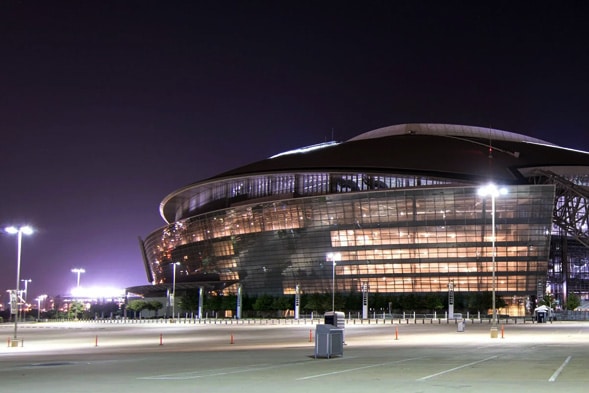 The Result
LED Outdoor flood lights are widely used in sports venues, parking lots, outdoor buildings, and playgrounds. LED floodlights are preferred over traditional lighting sources because they use less power, last longer, and generate less heat. They provide bright and energy-efficient lighting that enhances the safety and visibility of outdoor Spaces. The customer is very satisfied with the lighting results after completing the plaza lighting upgrade, which solves all the problems that existed before.
ZGSM offers comprehensive lighting solutions
For various scenarios including street lighting, urban lighting, highway lighting, parking lot lighting, stadium lighting, sports lighting, factory lighting, warehouse lighting, gas station lighting, and tunnel lighting. Our solutions are designed to provide efficient and reliable illumination, enhancing safety and visibility in these environments.
Frequently Asked Questions
We know you might have more questions, so here's a list of the questions we get asked the most about Outdoor floodlights.
Contact Us Right Now!
*Your privacy is respected, and all information is secure.