Football field lighting and ZGSM success case study
Introduction
Football is a widely popular sport. It is one of the most followed sports in the world, attracting hundreds of millions of fans and participants. Soccer stadium lighting is an important factor in ensuring that football games can be played properly at night or in low-light conditions. Soccer stadium lighting systems usually include high-intensity lights to ensure that football players, referees and spectators on the pitch can clearly see the game in progress.
According to FIFA rules, the standard size of a football field is 105-110 meters in length and 68-75 meters in width. In addition, there must be no obstacles at least 5 meters away from the bottom line and the sideline to ensure the safety of players during the game. These regulations are conducive to ensuring the fairness and safety of the game.
Football field lighting standards
The standards for football field lighting are usually formulated and guided by relevant international organizations such as the International Commission on Illumination (CIE) and the Federation of International Football Associations (FIFA). These standards cover the design, installation and performance requirements for football field lighting systems that must meet the needs of the audiovisual media, spectators, professional football players and officials. Its lighting requirements depend on whether the venue is used for competition or training, whether the competition is domestic or international, whether it is televised, etc.
Guide for LED football pitch lighting – Stadium lights
The lighting standard was set according to the function of the football field. It can be divided into six levels: (A more detailed introduction can read the article: Guide for LED football pitch lighting – Stadium lights)
1. FIFA: large international televised events (Em ≥ 1,500–2,000 lx / uniformity ≥ 0.7). CRI80, color temperature 5000-6200K
2. General broadcasting 1000 lux/uniformity ≥ 0.7). CRI80, color temperature 5000-6200K
3. Emergency TV broadcast 750 lux-1400 lux/uniformity ≥ 0.7). CRI80, color temperature 5000-6200K
4. Level 1: World Cup training or small competitions (professional competitions) (Em≥750lx/uniformity≥0.6). CRI80, CCT 5000-6200K, non-television competitions.
5. Level 2: Amateur competition (Em ≥ 500 lx / Uniformity ≥ 0.6). CRI70, color temperature 5000-6200K
6. Level 3: Standard training use (Em ≥ 300 lx / Uniformity ≥ 0.6). CRI70, color temperature 4200-6200K
Arrangement and height of light poles
Usually the first, second and third grade football fields need light poles. The light pole can be equipped with ladders, guardrails and maintenance platforms according to the actual needs of customers. Below are the recommended number of poles, number of fixtures, pole heights and total lumen output of fixtures based on different standard ratings. However, this final distribution can vary slightly depending on the lighting Dialux, as the lighting distribution and lumen output of individual stadium lights can sometimes vary. But we can start Lighting Dialux by following these suggestions and make some corresponding changes as needed. (For a more detailed introduction to the light pole layout, please read the article: Guide for LED football field lighting – Stadium lights)
| | | | | | |
| --- | --- | --- | --- | --- | --- |
| FIFA training standard | Number of poles | Luminaires per pole | Pole height | Total system lumens | Eh average (Lux) |
| Grade 1 | 6 | 6 x 10 | 22-25m | 11,500klm | > 750 lux |
| Grade 1 | 8 | 8 x 8 | 18-22m | 11,500klm | > 750 lux |
| Grade 2 | 4 | 4 x 10 | 22-25m | 6,200klm | > 500 lux |
| Grade 2 | 8 | 8 x 5 | 16-18m | 6,200klm | > 500 lux |
| Grade 3 | 4 | 4 x 7 | 22-25m | 4,500klm | > 300 lux |
| Grade 3 | 8 | 4 x 4 or 4 x 3 | 16-18m | 4,500klm | > 300 lux |
ZGSM Football Field Lighting Project Solution
Sports field lighting simulation - standard selection and simulation renderings
As customer requested, the sports field is 110 meters long and 70 meters wide. The average ground illumination requires two different levels of 1400lux and 750lux, and the uniformity is above 0.6.
According to the client's project requirements, we used four 25-meter light poles and 120 pieces of ZGSM-TGD1200M football field lighting (for details about the light fixtures, please visit " Series M High Lumen Output High Mast Light") to simulate Dialux lighting. And met the customer's requirements: the average illuminance reached 1435lux, the uniformity was around 0.77, 5000K.

Technical solution - customized lighting power , customized Zigbee dimming solution
In addition to professional stadium games, football field lighting, the customer project also has some training and amateur games, so the customer also needs the stadium to meet the illuminance requirement of 750lux, using the Zigbee dimming system (for the introduction of the Zigbee system, please refer to " Smart street lighting system – Zigbee and LoRa") can just solve this problem for customers.
It can not only meet the needs of professional stadium games, but also reduce the brightness during training and amateur games, solve energy consumption, and prevent waste; In order to reduce costs for customers, we in the original plan (Each lighting module needs to be equipped with a lighting controller), and a high-power controller is specially customized for the customer's project. Each lighting (four modules) only needs to use one controller, which reduces the cost for customer. It is more convenient to debug and control lamps.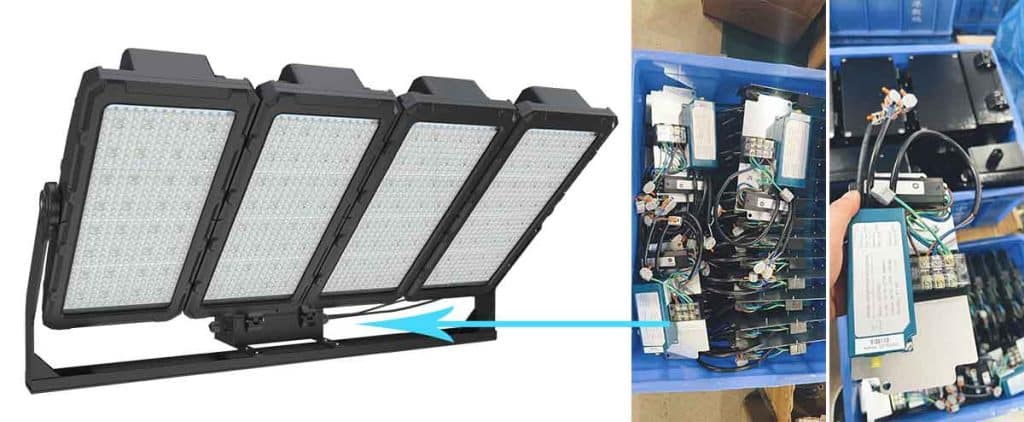 Delivery andinstallation
According to the customer's request, we produced the product on time and tested it to ensure the quality of the product sent to the customer, and customized the wooden box packaging for the customer.
In order to ensure that the products are delivered on schedule, after receiving the deposit of the customer's order, we coordinated and arranged the customer's order materials in time, and completed the production test of the customer's order in advance. In order to ensure the product quality, we did the following work:
Labels and shipping marks and labels: the labels are confirmed with the customer before starting the order, and confirmed with the customer again after the lamps and outer boxes are labeled.
According to the requirements of the transportation company, we have attached a well-distinguishable shipping mark label on each pallet to the customer, so that the customer can receive the goods accurately.
Product instruction and installation manual: The product introduction and installation manual are packaged together with the product. This will help customers understand the relevant information of the product.
Final inspection: Before packaging, carry out final product inspection to ensure that the product has no quality problems and meets customer requirements.
Installation and aging test photos: We provided regular production progress updates to reassure customers.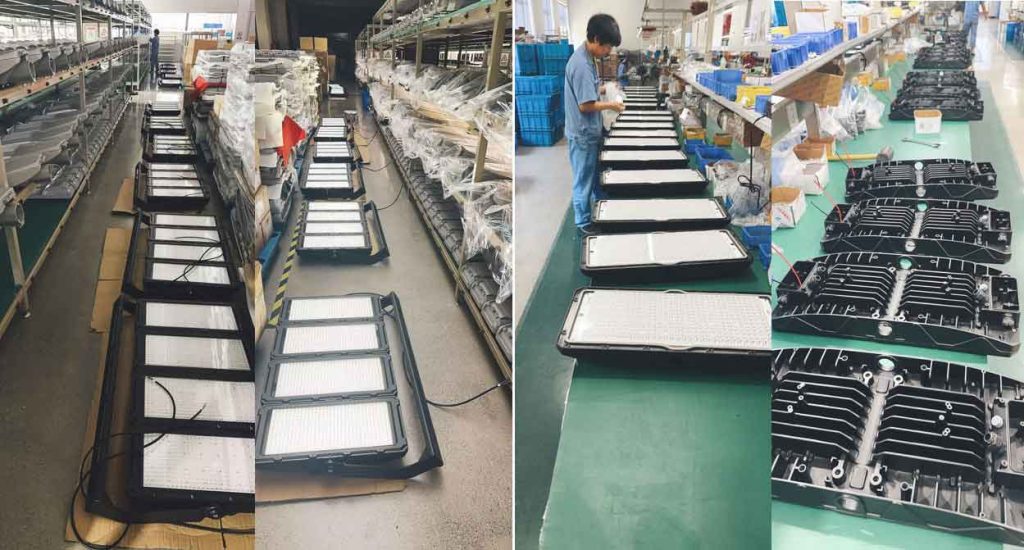 Product packaging: In order to ensure product safety, wooden boxes specially customized for customers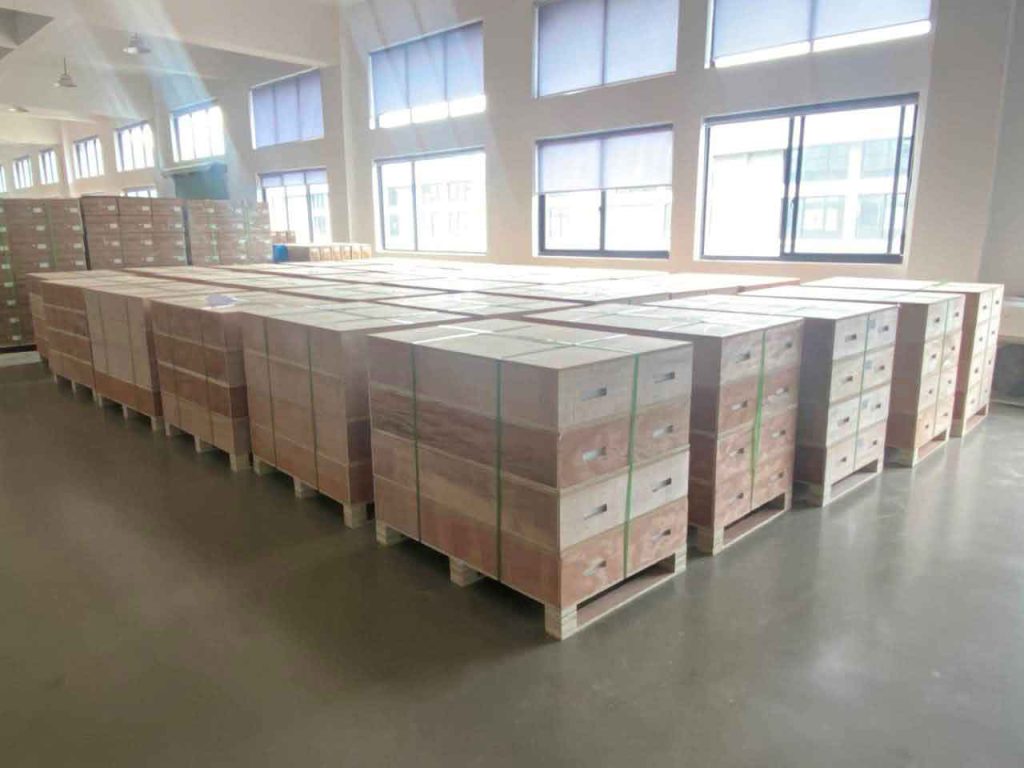 After about 10 days of transportation, the goods were safely delivered to the customer, and the customer confirmed the quantity of the product by phone: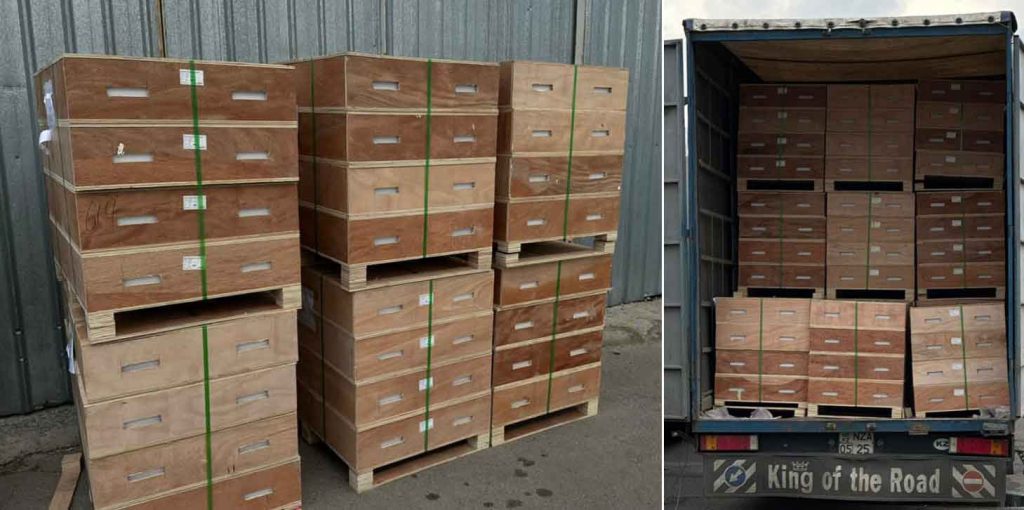 At the beginning of August, the customer provided us with pictures of the construction site of the project, and the customer expects to install it at the end of August: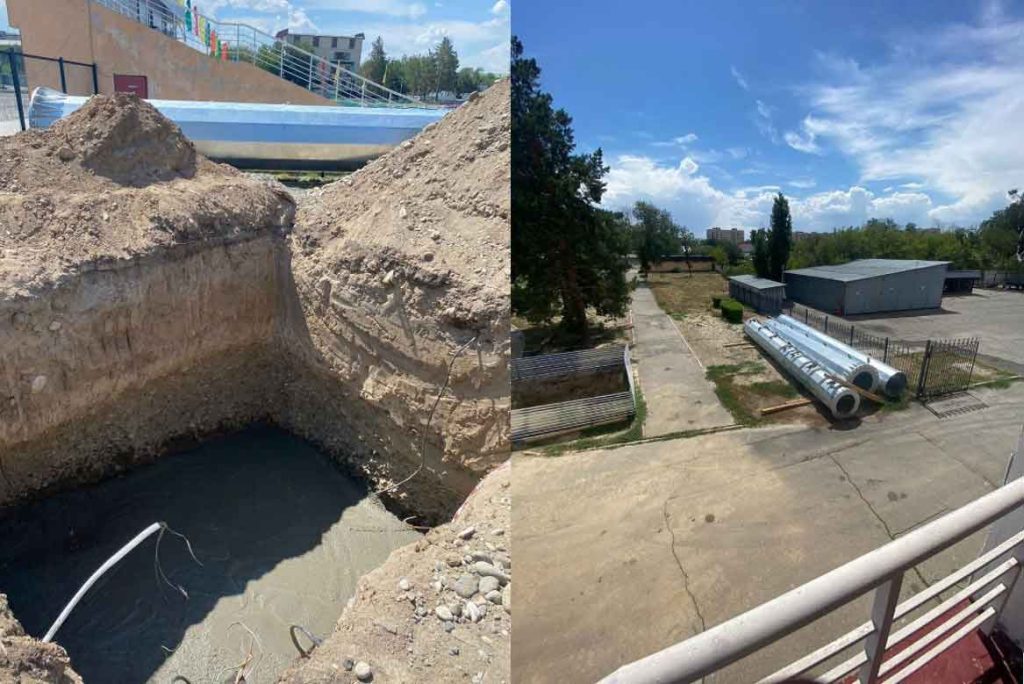 Summary
This article mainly introduces the standard of football field lighting, the layout of light poles, and how customers buy and choose football field lighting fixtures.
ZGSM Technology Co., Ltd. has always been in line with the purpose of providing customers with one-stop service, from product selection, lighting simulation, to product installation and other aspects to provide customers with the best quality solutions and technical support, so that customers no longer have to worry about product selection, starting from lighting simulation, let customers really see the actual effect of the purchased lamps, and meet the needs of customers.
Related Posts
Wide-ranging outdoor applications of LED Floodlights William Yu What's LED Floodlights? Conventional floodlights can illuminate large spaces. It produces bright...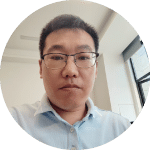 Nikita Zhang
Sales Engineer
I am an international sales engineer at ZGSM Tech. Have been engaged in LED lighting industry for more than 5 years. Our company provides customers with a full range of services from R&D to production to sales; helping customers select products, lighting simulations, and installation guidance.