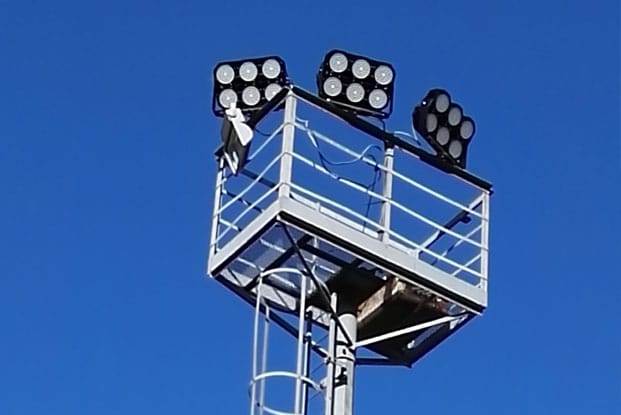 Football Field Lights For Sport Lighting In Italy
The Football Field Lights project for the sport lighting of Italian soccer stadiums was completed in 2015 with the selection of the J series LED high mast lights (now replaced by the M series) designed and manufactured by ZGSM. Soccer stadium lighting plays a vital role in providing optimum visibility and ensuring safety during evening matches and training. The correct selection and installation of a sports lighting solution is essential to meet the specific requirements of a soccer stadium.
Client Feedback In This Project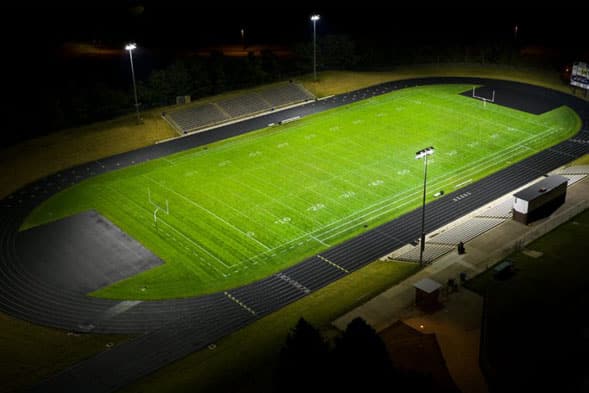 The Problem
Traditional soccer field lights continue to run continuously outside of games and practices, resulting in unnecessary waste of energy.
Fixed brightness lights may exceed the needs of the field, creating light pollution that can be disruptive to the surrounding environment and astronomical observations.
Stadium lights must be durable and able to withstand outdoor conditions, ensuring a long lifespan and minimal maintenance.
The Solutions
The 560W high-pole LED football field lights used in the project are projected at an adjustable angle from a high point onto the ground, illuminating a large area of the ground. 56 J-series high-pole LED stadium flood lights are used to make the field as bright as day at night, achieving professional sports-grade lighting effects. The professional beam angle design focuses the light precisely on the venue, minimizing light spillage and glare.
ZGSM not only produces professional outdoor LED lighting fixtures but also has a professional technical team that provides free lighting simulation design to solve any lighting related problems for customers. Proper lighting in a soccer stadium contributes to the safety of players and spectators, smart lighting ensures that the field is always lit at the right level during games and practices, we have a professional LED football pitch lighting guide for your reference.
project Details
| | | | |
| --- | --- | --- | --- |
| Product | Model | CCT/ Optics | Quantity |
| 560w Football Field Lights | ZGSM-TGD560J | 4000k, 30degrees | 56pcs |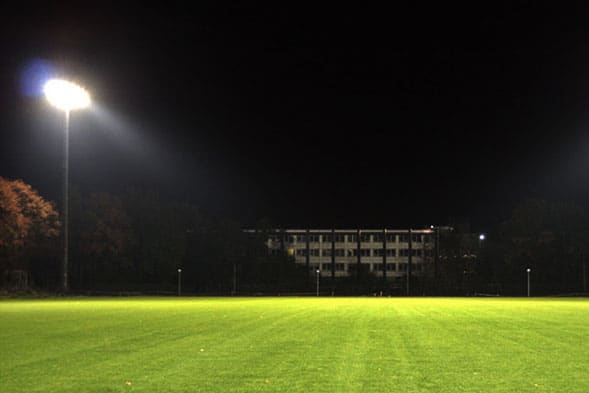 The Result
Optimal stadium lighting improves the viewing experience for spectators, allowing them to watch the game with ease and enjoy it to the fullest. Properly illuminated soccer fields ensure player safety by reducing the risk of injury due to poor visibility or uneven lighting. Customers report that the long life and durability of ZGSM's LED Football Field Lights save time and resources by minimizing the need for maintenance.
Contact Us Right Now!
*Your privacy is respected, and all information is secure.