LED Baseball Field Lighting
You need the proper illumination to make the most of an outdoor stadium. ZGSM Lighting luminaires offer a safer and more pleasurable experience for athletes and spectators through appropriate lighting. For outdoor stadiums of all sizes, these effective, durable luminaires are the best option.
Improve Visibility To Improve Player Experience
Outdoor stadiums must have sufficient lighting to allow for athletes to perform to their highest potential. When engaging with his teammates, the ball, or any other component of a sport, players must be able to see properly. ZGSM Lighting makes players more visible, which enhances the gaming experience. ZGSM Lighting fixtures can give the ideal contrast to improve the gaming experience because to their extremely high light levels that produce 140 lumens/watt of output. Additionally, you can direct lighting precisely where it is needed to provide your players with the finest possible experience thanks to ZGSM Lighting fixtures' numerous beam angles.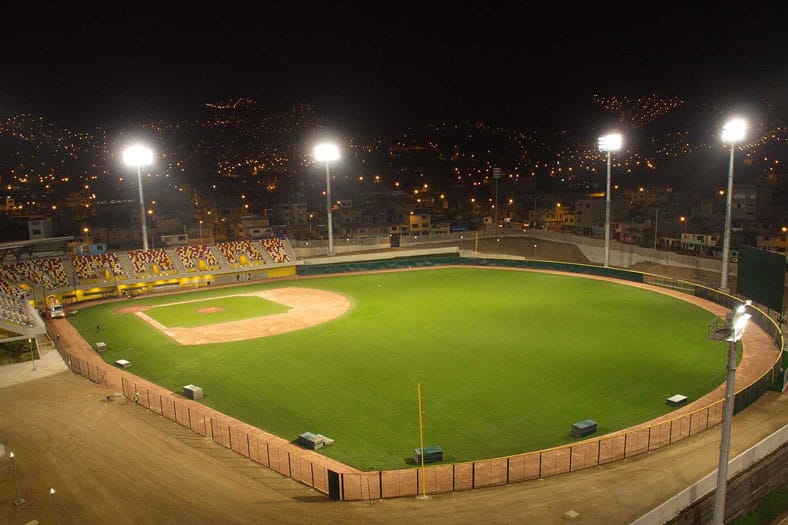 lessen viewers' eye discomfort
ZGSM Lighting fixtures offer eye-friendly baseball field lighting that is bright. ZGSM Lighting luminaires are made to eliminate glare (UGR19) and offer a color rendering index that is comparable to that of natural sunshine (CRI>85), giving your audience the best experience possible without causing them any eye strain. In addition, the luminous clarity of ZGSM Lighting solutions increases the safety of spectators by enabling them to move more safely around stadiums, stands, and steps.
Better lighting is needed for all outdoor sports
The luminaires from ZGSM Lighting are adaptable lighting options with a selection of beam distributions. This indicates that all sorts of baseball stadiums are a good fit for LED lights.