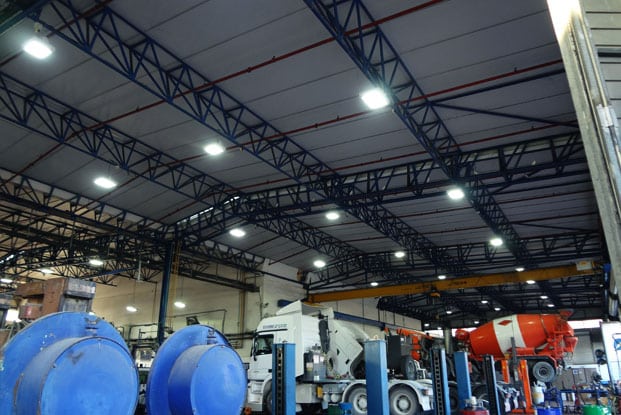 High Bay Lighting In A Factory In Israel
High Bay Lighting project in Israel factory, completed in 2012. E-Series LED industrial lights from ZGSM were selected for the project and their excellent lighting has improved lighting conditions and saved energy consumption for the entire factory. High bay lighting refers to lighting fixtures that are specifically designed for use in high-ceiling areas. These fixtures are typically used in industrial environments such as workshops, warehouses, manufacturing facilities, gymnasiums, and large retail spaces.
Client Feedback In This Project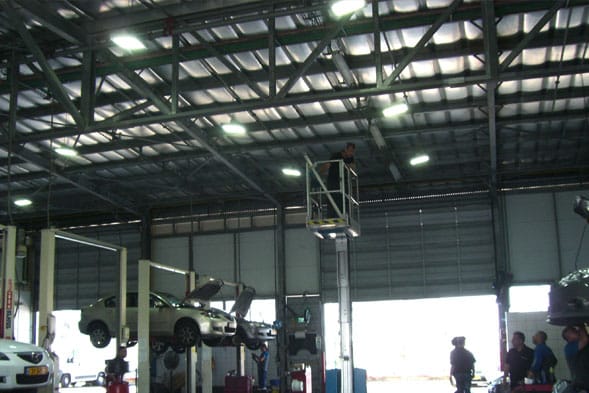 The Problem
Traditional lighting fixtures often do not provide enough brightness, resulting in poor visibility on the shop floor and posing a safety hazard to workers.
Fluorescent and HID lamps consume a lot of energy, leading to higher electricity bills and a larger carbon footprint for factories.
Traditional lighting fixtures require frequent maintenance and replacement due to their short lifespan, creating additional costs for factories.
The Solutions
When considering high bay lighting, it is important to evaluate factors such as area size, ceiling height, required lighting levels, and specific lighting needs in order to select the most appropriate fixtures and optimize lighting performance in high ceiling spaces. Based on the lighting requirements provided by the customer, we recommended the E-Series LED Industrial Lamps.

The E-Series High Bay Lamps offer a variety of beam angles (narrow, medium, or wide) to efficiently distribute light over the desired area. This helps minimize shadows and improve overall lighting quality. The modular design features an efficient cooling mechanism to prevent overheating and maintain optimal performance. The ample illumination provided by high bay luminaires enhances safety in industrial environments, minimizes accidents, and ensures a clearer view of workers and equipment.
project Details
| | | | |
| --- | --- | --- | --- |
| Product | Model | CCT/ Optics | Quantity |
| 60w High Bay Lighting | ZGSM-LGCD120WE | 4000K /120degrees | 400pcs |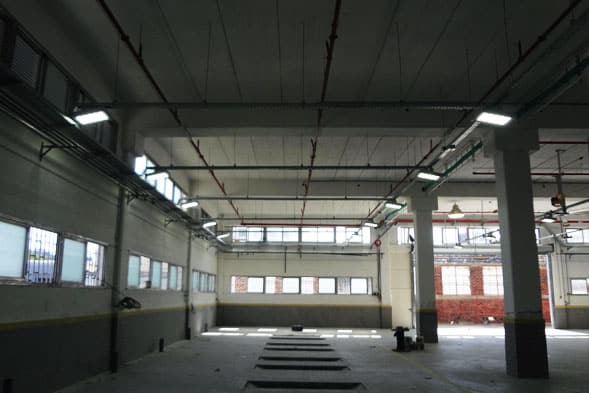 The Result
The installation of LED high bay fixtures significantly improves visibility on the factory floor, resulting in a safer work environment and fewer errors. Industrial LED high bay lights save a significant amount of energy, reducing power consumption and lowering operating costs for factories. LED high bay lighting save factories money by having a long service life, minimizing maintenance, and reducing the need for frequent replacements. LED high bay fixtures provide brighter, more consistent lighting, increasing worker productivity and efficiency on the shop floor.
ZGSM offers comprehensive lighting solutions
For various scenarios including street lighting, urban lighting, highway lighting, parking lot lighting, stadium lighting, sports lighting, factory lighting, warehouse lighting, gas station lighting, and tunnel lighting. Our solutions are designed to provide efficient and reliable illumination, enhancing safety and visibility in these environments.
Frequently Asked Questions
We know you might have more questions, so here's a list of the questions we get asked the most about LED High Bay Lighting.
Contact Us Right Now!
*Your privacy is respected, and all information is secure.