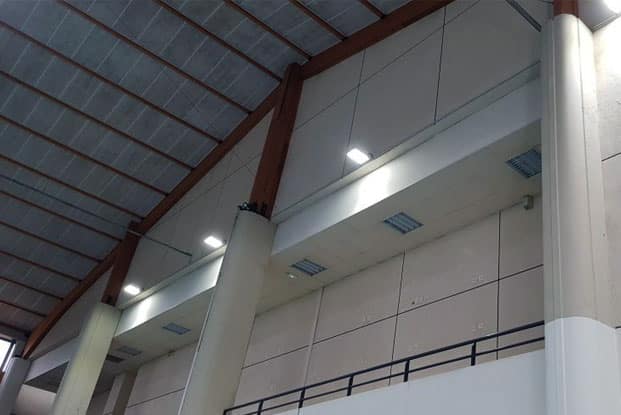 LED Bay Lights In A Factory In France
The purpose of this case is to demonstrate the application scenario of HB series LED bay lights replacing high-pressure sodium lamps. The project was completed in 2015 for a lighting upgrade. The factory previously used traditional high-pressure sodium lamps with a series of problems in warehouse lighting, while LED high bay lights gradually became a better choice with their efficient lighting and energy-saving and environment-friendly features. So far, the fixtures have worked well and our client has not received any complaints from end customers. This successful case provides a lesson for other similar factories to learn from and promotes the green and sustainable development of the lighting industry.
Client Feedback In This Project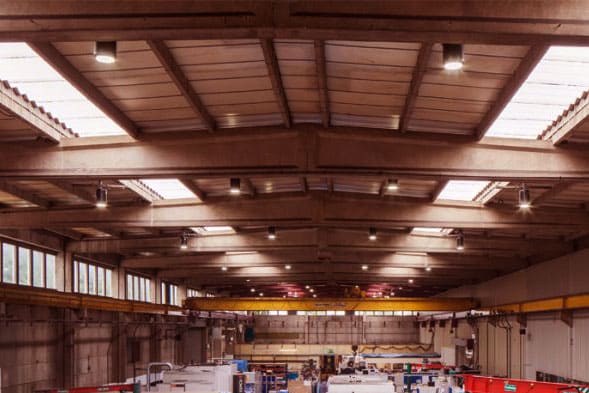 The Problem
Before the lighting upgrade, the high-pressure sodium lamps used in the workshop lighting had a series of problems. First, the high energy consumption of high-pressure sodium lamps led to expensive electricity expenses.
The light produced by high-pressure sodium lamps was of low quality, with yellowish color temperature, which could not truly restore the original color of objects, thus affecting the visual effect of workers.
The relatively short lifespan of high-pressure sodium lamps requires frequent lamp replacement, which increases the cost of lamp maintenance and labor investment.
The Solutions
In order to solve these problems, the factory decided to upgrade the high-pressure sodium lamps to LED bay lights. HB series LED warehouse lighting from ZGSM has high energy efficiency, saving more than 75% of energy compared to high-pressure sodium lamps. At the same time, the customer chose to use Dali drivers to prepare for future intelligent control. The light source of LED bay lights is also more stable and the color temperature can be adjusted according to demand, making the working environment more comfortable and safe.

In addition, the LED high bay fixtures have a lifespan of several years with little maintenance cost and labor input After the project was completed, the customer reported that the high uniformity and high illumination level of the industrial lighting created a comfortable and more efficient work environment for workers and he was satisfied with the cost-effective decision.
project Details
| | | | |
| --- | --- | --- | --- |
| Product | Model | CCT/ Optics | Quantity |
| 240w led bay lights | ZGSM-GCD240H5B | 5000K, 90degrees | 30pcs |
| 160w led bay lights | ZGSM-GCD160H4B | 6500K, 3M | 10pcs |
The Result
After the replacement of LED bay lights, the factory has gained significant results improvement. First, energy consumption was reduced by more than 80%, and the factory's monthly electricity bill was significantly reduced. Secondly, the LED factory lights provide a better lighting effect, which not only improves the visual comfort of workers but also makes the lighting of the factory more uniform, reducing work errors and safety accidents. In addition, the long-life industrial high bay led lights to reduce maintenance costs and the frequency of bulb replacement, reducing maintenance work hours and manpower investment.
ZGSM offers comprehensive lighting solutions
For various scenarios including street lighting, urban lighting, highway lighting, parking lot lighting, stadium lighting, sports lighting, factory lighting, warehouse lighting, gas station lighting, and tunnel lighting. Our solutions are designed to provide efficient and reliable illumination, enhancing safety and visibility in these environments.
Frequently Asked Questions
We know you might have more questions, so here's a list of the questions we get asked the most about led bay lights.
Contact Us Right Now!
*Your privacy is respected, and all information is secure.