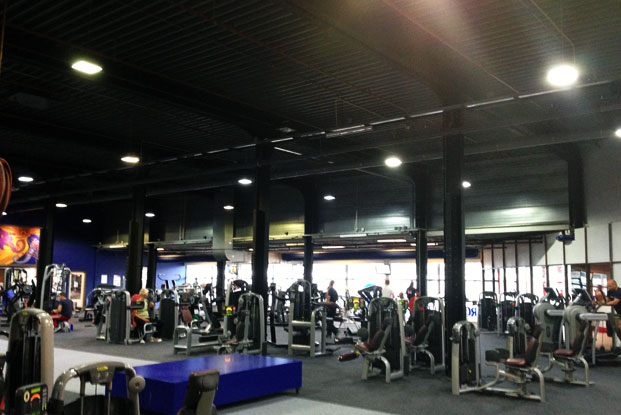 High Bay Light In A Gym In the Netherlands
A case study of the H-Series high bay light used for gym lighting was completed in the Netherlands in 2015. The gym required an effective and energy-efficient lighting solution to enhance the visibility and ambiance of individuals engaged in physical activity. LED industrial lighting is ideal due to its long life, energy efficiency, and superior light quality. Common applications for LED high bay lights include retail stores, warehouses, gyms, industrial areas, and commercial buildings.
Client Feedback In This Project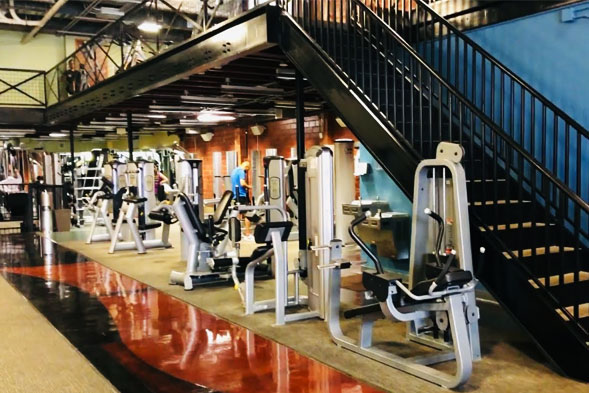 The Problem
Traditional lighting fixtures consume too much energy, resulting in higher electricity bills to keep gyms well-lit.
Non-LED lighting fixtures require frequent replacement of bulbs or tubes, resulting in additional maintenance costs and interruption of gym operations.
The quality of light from non-LED fixtures is often not good enough, with problems such as flickering, uneven distribution, and irregular colors, affecting the overall user experience.
The Solutions
Taking into account factors such as ceiling height, area coverage, and light intensity required for different workout zones, ZGSM developed a comprehensive lighting plan. The client was advised to choose the H-series high bay light, with the whole light made of tensile aluminum, modular design, and adjustable bracket. The fixtures adopt natural white color temperature, soft light illuminates the whole space and enhances the three-dimensional sense at the same time. The LED luminaires were professionally installed, taking into account the specific requirements of each area within the gym. Exercising in such an environment makes people feel relaxed and comfortable, and the customer experience is very good.
project Details
| | | | |
| --- | --- | --- | --- |
| Product | Model | CCT/ Optics | Quantity |
| 60w High Bay Light | ZGSM-GCD60H | 4000K, 110° | 200pcs |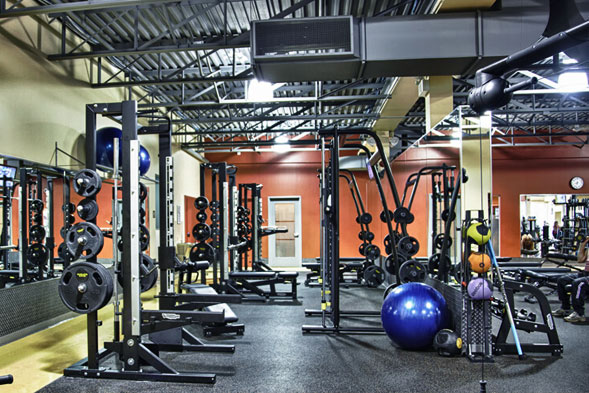 The Result
Compared to traditional lighting, LED high bay lights have a much longer lifespan. Maintenance costs are also minimized as bulbs or lamps are replaced less frequently, resulting in less disruption to gym activities. LED lighting solutions provide consistent and optimal illumination, enhancing the user experience and overall safety during workouts. The lack of flicker and improved color rendering creates a visually appealing environment. LED fixtures are ruggedly constructed to withstand shock, vibration, and temperature variations, ensuring the long-term reliability and safety of the gym environment. Customers have had no problems with the fixtures to date and report a very positive customer experience.
ZGSM offers comprehensive lighting solutions
For various scenarios including street lighting, urban lighting, highway lighting, parking lot lighting, stadium lighting, sports lighting, factory lighting, warehouse lighting, gas station lighting, and tunnel lighting. Our solutions are designed to provide efficient and reliable illumination, enhancing safety and visibility in these environments.
Frequently Asked Questions
We know you might have more questions, so here's a list of the questions we get asked the most about LED High Bay Light.
Contact Us Right Now!
*Your privacy is respected, and all information is secure.