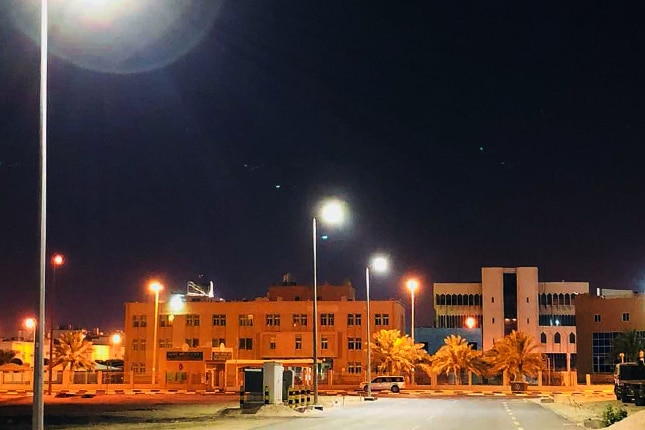 City street light for urban roads in Saudi Arabia
The K-series LED City street light Road lighting project in Saudi Arabia was completed in 2017. The K-series city power street lights selected by customers adopt the appearance design of a cobra head. The smooth body design effectively avoids sand accumulation, and the tool-free opening design is easy to maintain and upgrade. Modern design to meet the installation of a variety of intelligent accessories can let the lamp upgrade and intelligent control can effectively remote control street lamps, saving maintenance costs.
Client Feedback In This Project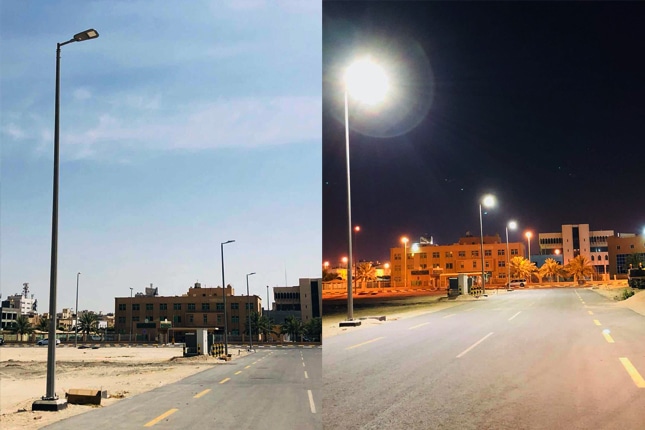 The Problem
The old street lamps are aging and need to be replaced by new smart city street lighting.
The tightness of the old street lamp is not good, and the sand dust affects the normal lighting of the lamp.
Traditional street lamps have short service life, low resource utilization rate and high cost.
The old street lights are dim and can not reach the lighting effect, which affects people's normal travel needs.
The Solutions
The road that the customer needs to light is a two-lane road, which involves the lighting of vehicles and pedestrians. According to the actual demand, the engineer chooses a K type of City street light for the customer, equipped with a 2M spectrum and 4000K color temperature, which not only meets the lighting demand but also does not cause any discomfort to the eyes of pedestrians. A smooth fuselage can avoid dust accumulation and high protection level, and 10KV surge protection is ideal for outdoor use.

project Details
| | | | |
| --- | --- | --- | --- |
| Product | Model | CCT/ Optics | Quantity |
| 200W City street light | ZGSM-LD200KL | 4000K, 2M | 240pcs |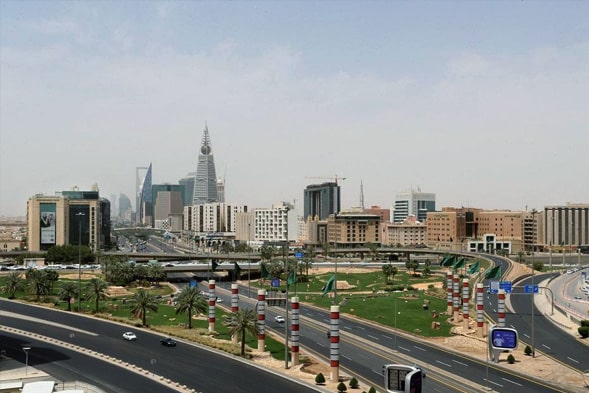 The Result
City street lights are an important part of urban infrastructure as they provide road visibility and safety for cyclists, pedestrians, and drivers. Choose street lamps made of durable materials such as die-cast aluminum that can withstand harsh weather conditions and last longer. Overall, choosing the right smart city street lighting for urban roads requires a careful balance between function, energy efficiency, and aesthetics.
Contact Us Right Now!
*Your privacy is respected, and all information is secure.